THE TIMES THEY ARE A-CHANGIN'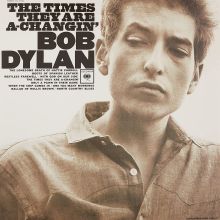 THE TIMES THEY ARE A-CHANGIN' is the third studio album by Bob Dylan, released on January 13, 1964 by Columbia Records. Whereas his previous albums BOB DYLAN and THE FREEWHEELIN' BOB DYLAN consisted of original material among cover songs, Dylan's third album was the first to feature only original compositions.
The album consists mostly of stark, sparsely arranged ballads concerning issues such as racism, poverty, and social change. The title track is one of Dylan's most famous; many feel that it captures the spirit of social and political upheaval that characterized the 1960s.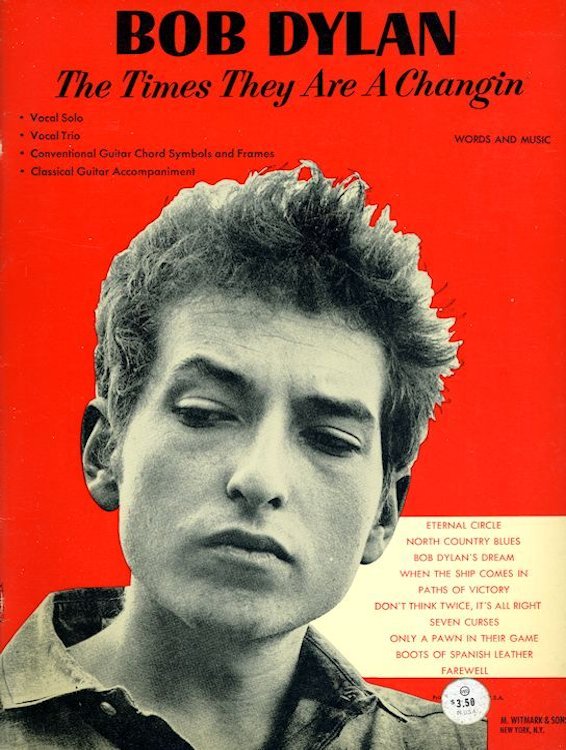 M.Witmark & Sons, NYC 1963. This is NOT the official album songbook, but a mix of songs from Freewheelin', The Times They Are A-Changin' and some other songs, unreleased at the time of publication.
The items below are the songbooks of the album:
| | | |
| --- | --- | --- |
| 24 pages, Blossom Music Ltd, London 1964 (?) | 24 pages, Warner Bros. Music Ltd., KY1206 P 1964 (?) | 1966, Warner Bros., Seven Arts Music Ltd, Leeds Music Ltd., London |