STREET LEGAL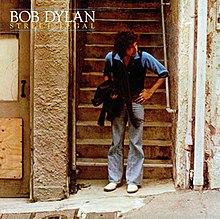 STREET LEGAL is the eighteenth studio album by Bob Dylan, released on June 15, 1978 by Columbia Records. The album was a serious musical departure for Dylan, who uses a large pop-rock band, complete with female backing vocalists.
Below: the same cover was used for the different editions.
- UK, Big Ben Music Ltd / EMI Music Publishing, London 1978, 51 pages
- USA, Special Riders Music, NY 1978, 52 pages.
- Italy, R.T.V. Edizioni Musicali s.r.l., Milan, 1979, 42 pages.