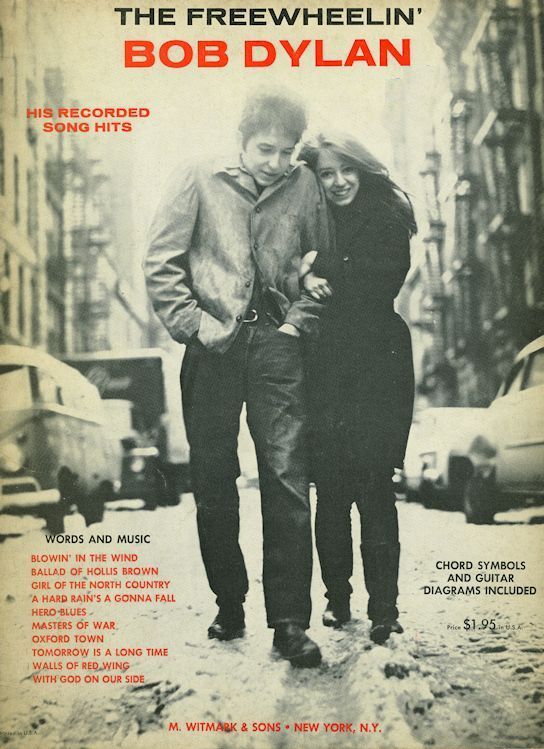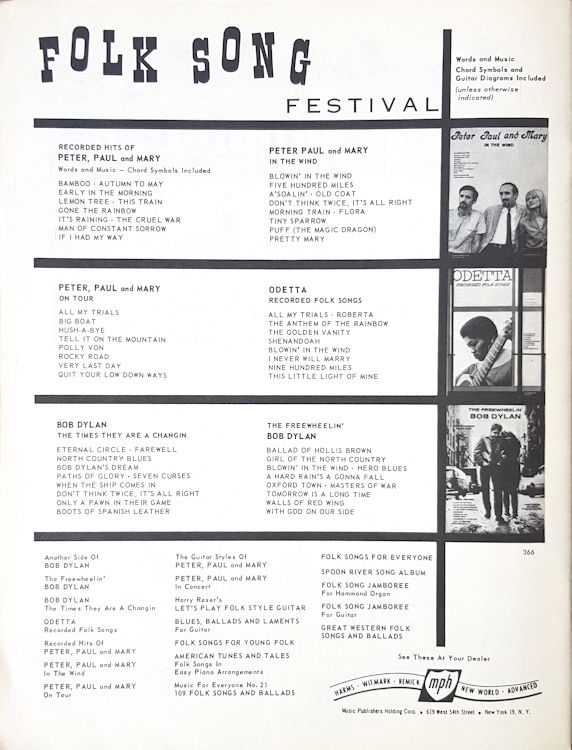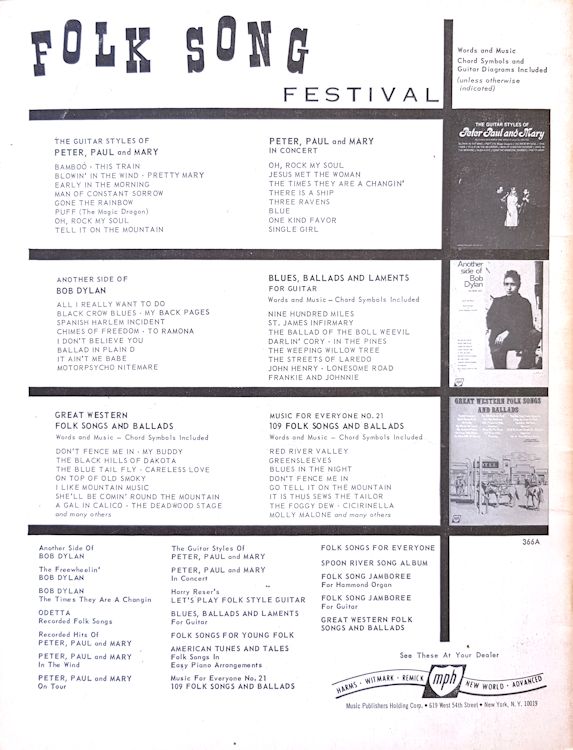 USA, M. Witmark & Sons, NY. 28 pages. Two different back covers, one being page 28 (last page) of the other. This is not the songbook of the album, but a mix of ten songs from The Freewheelin' Bob Dylan, and The Times They Are A-Changin' plus some unreleased at the time of publication: Blowin' In The Wind, Ballad Of Hollis Brown, Girl Of The North Country, A Hard Rain's A Gonna Fall, Hero Blues, Master Of War, Oxford Town, Tomorrow is a Long Time, Walls Of Red Wing and With God On Our Side.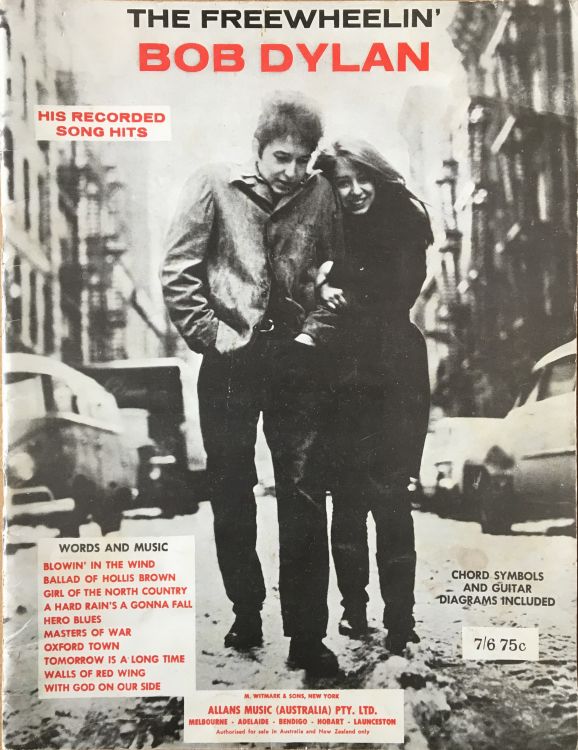 Australia, M.Witmark & Sons, N.York for Allans Music, authorised for sale in Australia and New Zealand only. Same content as above (not the songbook of the album).
The items below are the songbooks of the album: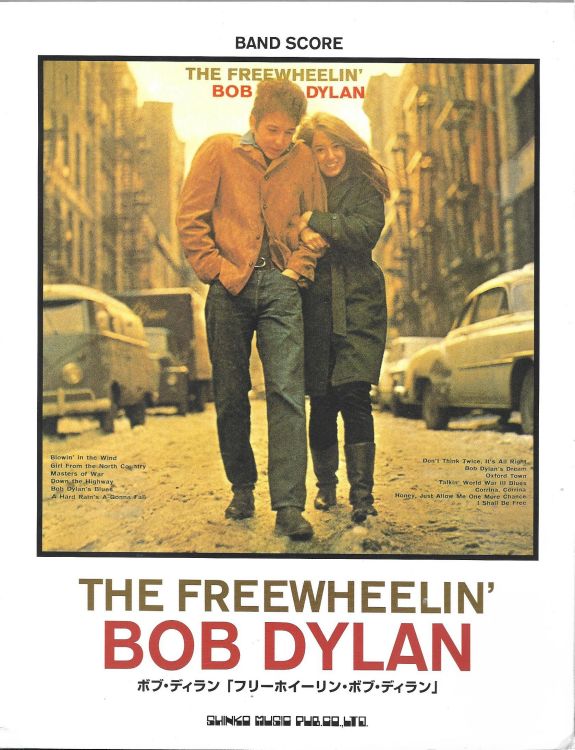 Japan, Band Score Series, Shinko Music Pub. Co., Ltd., 25 August 1996, 118 pages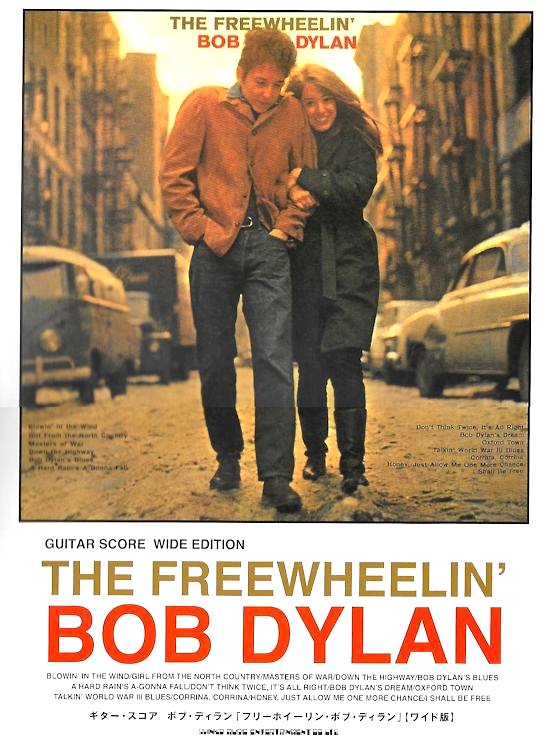 Japan, Guitar Score - Wide Edition, Shinko Music Entertainment Co. Ltd 2016, 118 pages. ISBN 978-4-401-16106-5.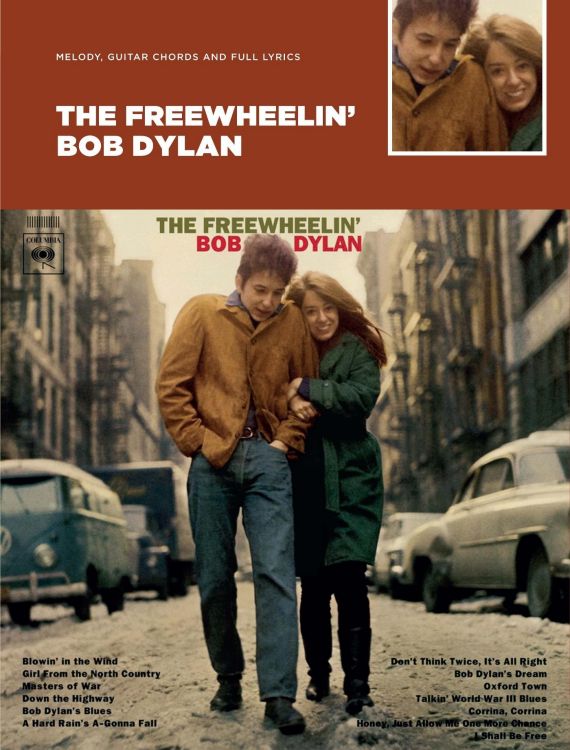 Music Sales 2017, 32 pages. 'This brand-new series celebrates those albums that have truly made their mark in music history, that define an artist, genre, decade, era, or something less tangible. Beautifully presented and carefully thought out, each numbered volume features all the songs from the album and is accompanied by introductory notes by specialists in the industry.' ISBN 978-1785585487