NEW MORNING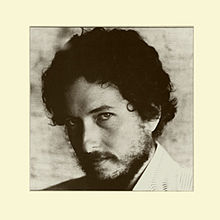 NEW MORNING is the eleventh studio album by Bob Dylan, released on October 19, 1970 by Columbia Records.
Coming only four months after the controversial SELF PORTRAIT, the more concise and immediate NEW MORNING won a much warmer reception from fans and critics. Most welcome was the return of Dylan's familiar, nasal singing voice. While he has a slightly nasal tone to his voice on "Alberta #1" from SELF PORTRAIT this was the first full album with his familiar voice since JOHN WESLEY HARDING in 1967: he had taken on a country croon since then.
It reached No. 7 in the US, quickly going gold, and gave Dylan his sixth and last UK number 1 album until TOGETHER THROUGH LIFE in 2009.
Below are the songbooks, copyright Big Sky Music, 1970.
They include all the songs of the album: If Not For You, Day Of The Locusts, Time Passes Slowly, Went To See The Gypsy, Winterlude, If Dogs Run Free, New Morning, Sign On The Window, One More Weekend, The Man In Me, Three Angels and Father Of Night.
| | | |
| --- | --- | --- |
| USA, Bob Dylan Words And Music Co. Inc., Chappell & Co. Inc, New York. Complete vocal / piano folio, words, music and arrangements by Bob Dylan with guitar diagrams & chords symbols. 68 pages. 002069-123 (on spine) | UK, Big Ben Music Ltd. London, B. Feldman & Co., Ltd (reversed photo!). 68 pages. 002069-123 (on spine) | Sweden, Bob Dylan Words and Music Co. Inc, AR Music Scandinavia AB, Stockholm. 68 pages. 002069-123 (on spine) |
| Sweden, Words and Music Co. Inc., AR Music Scandinavia, Stockholm, alternate, 68 pages | Germany, Band 1, the six songs from Side A of the Record, Rolf Budde Musikverlag Berlin (West), 32 pages | Germany, Band 2, the six songs from Side B of the Record, Rolf Budde Musikverlag Berlin (West), 34 pages |