밥 딜런 시가 된 노래들 1961-2012 - THE LYRICS
LYRICS translated into Korean.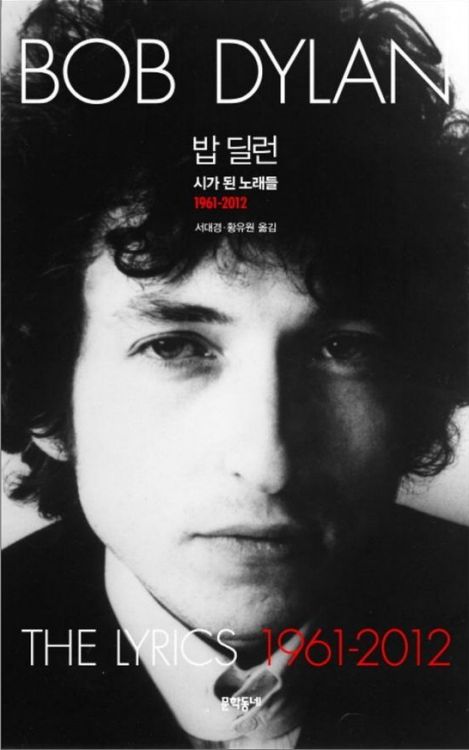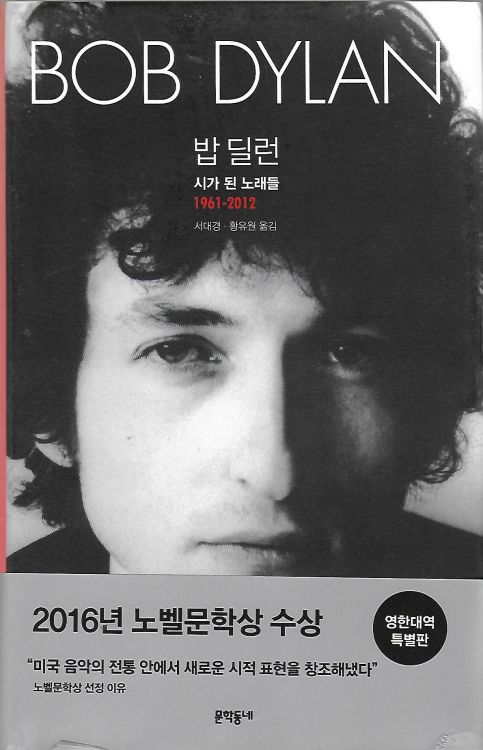 밥 딜런 시가 된 노래들 1961-2012 / THE LYRICS 1961-2012, by Bob Dylan, Munhakdongne Publishing Corp. 2016, 1567 pages, hardcover with dustjacket and obi refering to the 2016 Nobel Prize. ISBN 9788954643726.
The 2017 edition below, divided in three volumes, is an edit (random selection of songs) of the full 2016 edition; the three volumes together have 527 pages only.
Thank you to Peter Oudejans for the scans and information.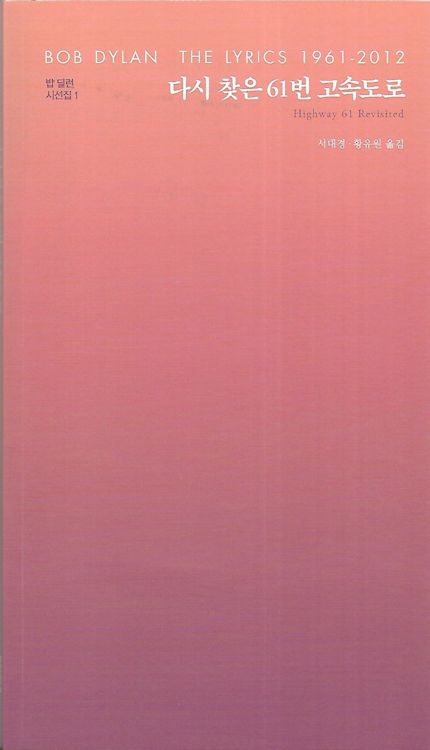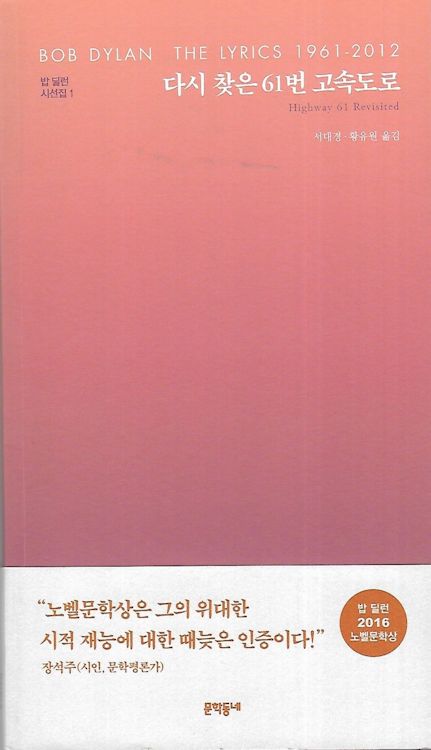 다시 찾은 61번 고속도로, 밥 딜런 시선집 1 / BOB DYLAN - THE LYRICS 1961-2012 - HIGHWAY 61 REVISITED, Bob Dylan's Poetry 1, by Bob Dylan, Munhakdongne Publishing Corp., 2017, softcover with obi refering to the Nobel Prize, 177 pages. ISBN 978-89-546-4876-9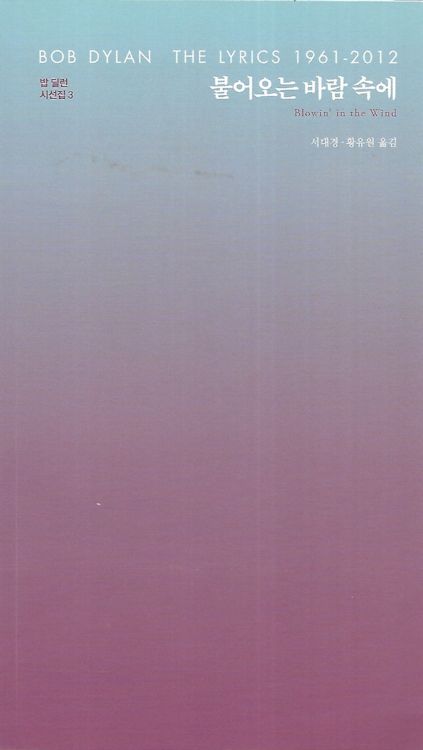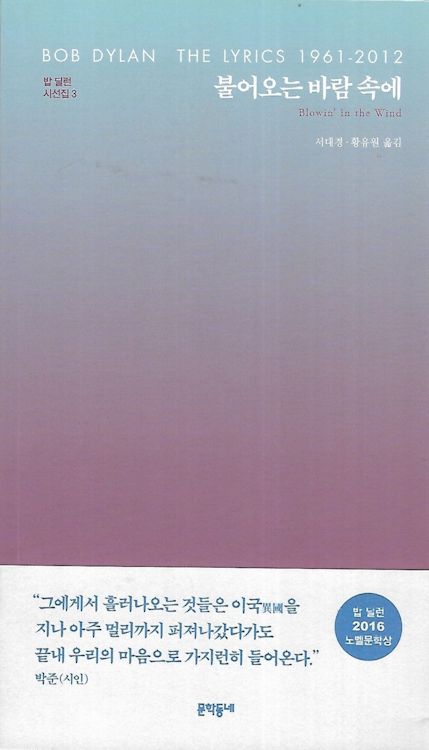 하루 더 많은 아침, 밥 딜런 시선집 2 / BOB DYLAN - THE LYRICS 1961-2012 - ONE TOO MANY MORNINGS, Bob Dylan's Poetry 2, by Bob Dylan, Munhakdongne Publishing Corp., 2017, softcover with obi refering to the Nobel Prize, 171 pages, ISBN 978-89-546-4877-6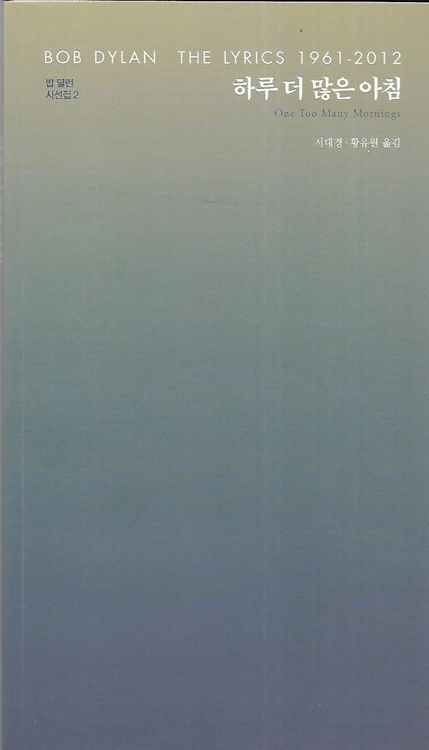 불어오는 바람 속에, 밥딜런시선집 3 / BOB DYLAN - THE LYRICS 1961-2012 - BLOWIN' IN THE WIND, Bob Dylan's Poetry 3, by Bob Dylan, Munhakdongne Publishing Corp., 2017, softcover with obi refering to the Nobel Prize, 179 pages, ISBN 978-89-546-4878-3