IN ALBANIAN LANGUAGE
LIBRA N╦ GJUH╦N SHQIPE
Translation of selected Dylan lyrics by Edvin Shvarc; the title means Shelter From The Storm.
STREH╦ NGA STUHIA - P╦RZGJEDHUR DHE SHQIP╦RUAR NGA EDVIN SHVARC, by Bob Dylan. Plejad 2011, Tirana, Albania, paperback, 272 pages.
Thank you to John Baldwin for the scan and information.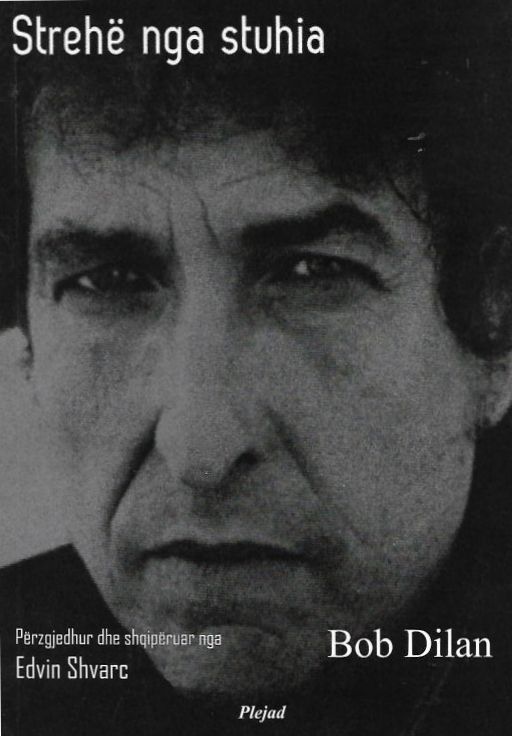 Albanian is a language of the Indo-European family, in which it occupies an independent branch. It is an official language in Albania and Kosovo and has official minority status in Italy, Romania, Montenegro, Serbia, Macedonia and others. The language has an official status in Ulcinj, southern Montenegro. Albanian is also spoken by large Albanian communities elsewhere in Europe, the Americas and Australia.
The two main dialects of Albanian are Gheg and Tosk. Gheg is primarily spoken in the north, while Tosk is spoken in the south. Standard Albanian is based on the Tosk dialect. The number of Albanian speakers in the Balkans is estimated to be approximately 5 million.
Map of the languages of the world.