BOB DYLAN BOOK IN VIETNAMESE
- SÁCH TRONG NGÔN NGỮ VIỆT NAM
* TRỊNH CÔNG SƠN - BOB DYLAN - NHU TRĂNG VÀ NGUYỆT?
This book is from Vietnam. So far it is the only Bob Dylan related book from this country.
The title means TRỊNH CÔNG SƠN - BOB DYLAN - DYNAMIC AND VOLTAGE?
Often called "the Vietnamese Bob Dylan", Trịnh Công Sơn (1939 – 2001) was a famous musician, songwriter, painter and poet. He, along with Phạm Duy and Văn Cao, is an important figure in modern Vietnamese music. He wrote more than 600 songs. If many of them are love songs, others are anti-war songs written during and about the Vietnam War. Some of these were censored by the southern Republic of Vietnam and later by the Socialist Republic of Vietnam.
By John C. Schafer, preface by Cao Huy Thuản. Publisher Nhả Xuảt Bàn Trè 2013, paperback, 262 pages.
ISBN 978-604-1-01553-1.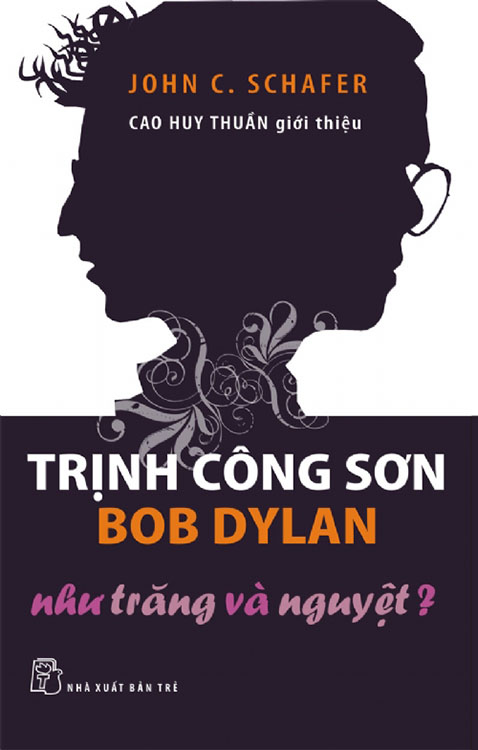 Vietnamese is an Austroasiatic language that originated in Vietnam, where it is the national and official language. It is the native language of the Vietnamese (Kinh) people, as well as a first or second language for the many ethnic minorities of Vietnam. As the result of Vietnamese emigration and cultural influence, Vietnamese speakers are found throughout the world, notably in East and Southeast Asia, North America, Australia and Western Europe. Vietnamese has also been officially recognized as a minority language in the Czech Republic.
Native speakers: 75 million people.
All the World Languages in One Visualization: A World of Languages.