BOB DYLAN BOOK IN ICELANDIC
- BÓKAÐ Á ÍSLENSKA
ANNÁLAR - FYRSTA BINDI
This book is from Iceland. So far this is the only Dylan book in Icelandic.
CHRONICLES - VOLUME ONE, by Bob Dylan, translated into Icelandic by Guðmundur Andri Thorsson.
Bjartur-Verold 2019, 368 pages, softcover. ISBN 978-9935-500-49-6.
'FYRSTA BINDI' (Volume 1) is not noted on the front cover, but on the inner page only.
Thank you to Peter Oudejans for the scan and information.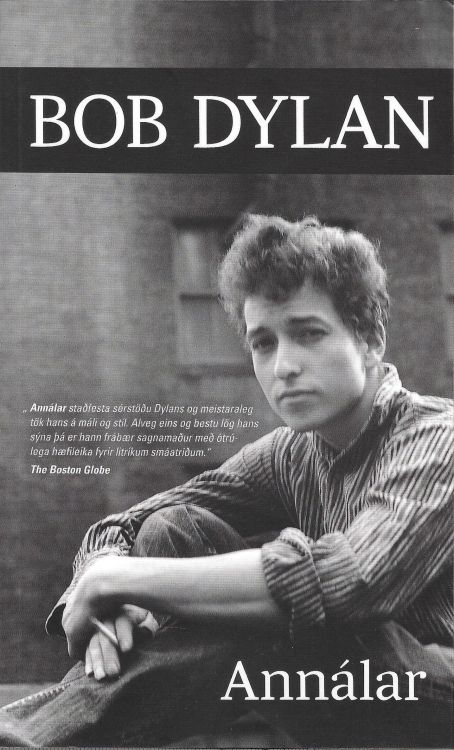 Icelandic is a North Germanic language spoken by about 314,000 people, the vast majority of whom live in Iceland, where it is the national language. As a West Scandinavian language, it is most closely related to Faroese, extinct Norn, and western Norwegian dialects.
Aside from the 300,000 Icelandic speakers in Iceland, Icelandic is spoken by about 8,000 people in Denmark, 5,000 people in the United States, and more than 1,400 people in Canada, notably in the region known as New Iceland in Manitoba which was settled by Icelanders beginning in the 1880s.
All the World Languages in One Visualization: A World of Languages.