INVISIBLE REPUBLIC
- BOB DYLAN'S BASEMENT TAPES, by Greil Marcus
INVISIBLE REPUBLIC is Greil Marcus' long-awaited book on the scores of legendary recordings Bob Dylan and the Band made near Woodstock, New York, in 1967, in the basement of a house called Big Pink - music that remains as seductive and baffling today as it was thirty years ago. Starting with Dylan's historic rock 'n' roll debut at the 1965 Newport folk festival and Dylan and the Band's subsequent tour of the U.S. and Britain in 1966, Marcus re-creates the ferocity and outrage provoked by Dylan's supposed betrayal of folk music and folk values and makes it clear that the basement tapes, secret music never intended for release, were Dylan's response.
The book has been translated into Dutch, French, German and Italian.
2001 and 2011 reprints were called OLD WEIRD AMERICA.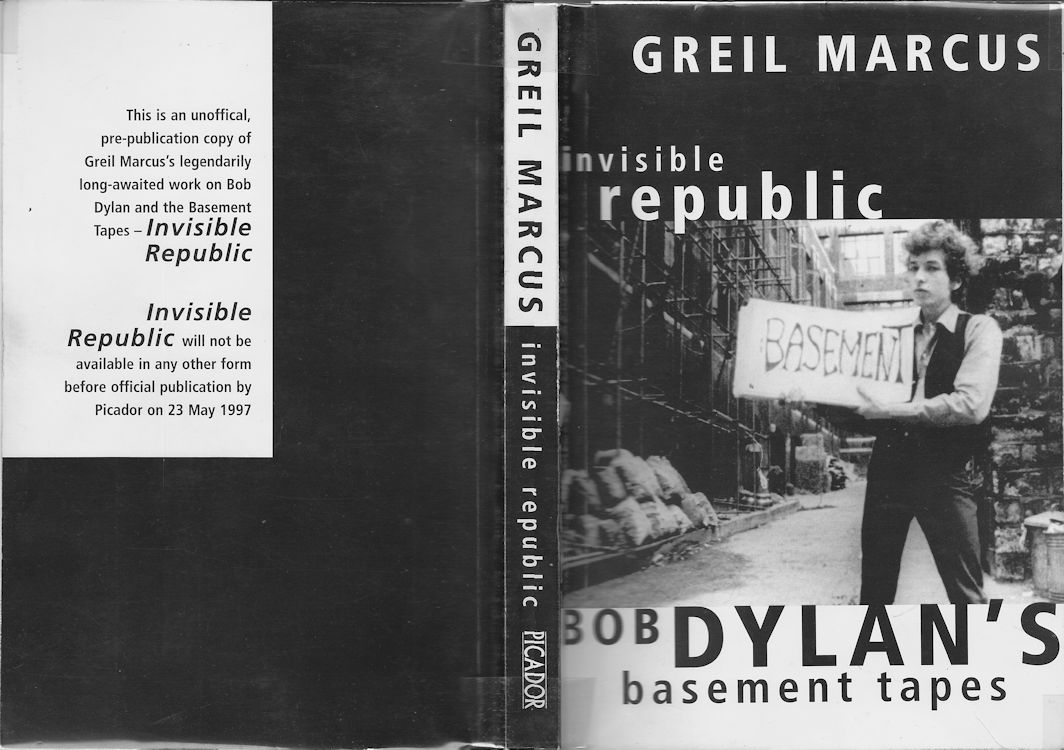 Pre-publication copy, Picador 1997, UK. Softcover, 275 pages. The first page has a longish blurb about the content of the book, gives its UK publication date, the ISBN, the 'provisional price', and says it will be a hardback non-fiction book. It also says, in large letters that there will be a "UK Author Tour". In small print at the bottom of the first page, is noted that it is an "advance reading copy from uncorrected proofs" and that anything quoted "should be checked against a finished copy or with the publisher". (Thank you to Ian Woodward and Jürgen Wasser for the scan and information).
| | | |
| --- | --- | --- |
| Henry Holt and Company 1997, N.Y.C., 304 pages, Hardback. ISBN 0-8050-3393-9 | Owl Books N.Y, 1998, 286 pages, softcover, ISBN 0-8050-5842-7 | UK, Picador 1997, London, 286 pages, hardcover ISBN 0-330-33623-1 |
| Picador 1998, London, paperback, 286 pages. ISBN 0-330-33624-X | Picador, London, paperback, 1998, 286 pages. Smaller (17.5 x 11 cm) than above (19,5 x 13.5cm ) and alternate cover with grey design. ISBN 0-330-51151-3 | |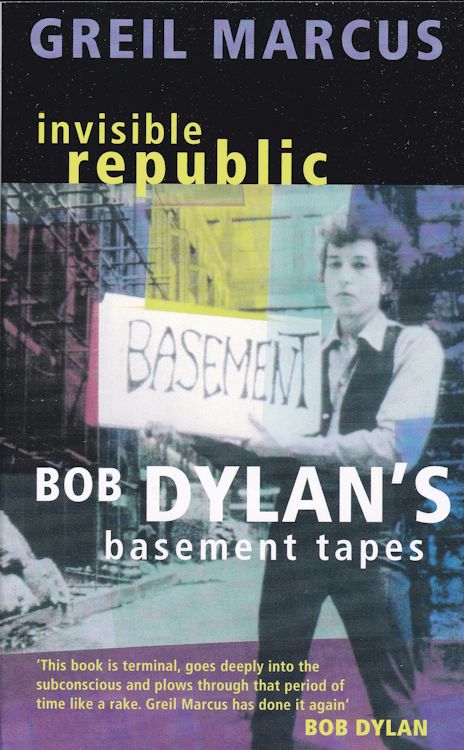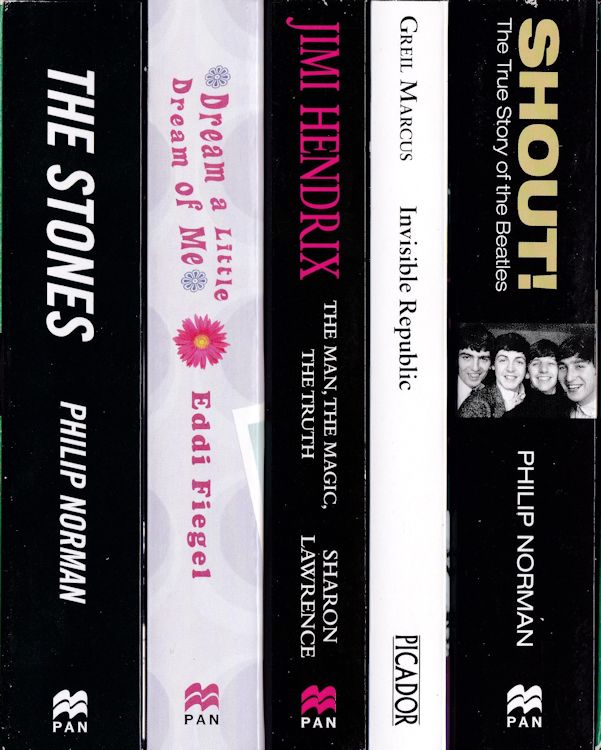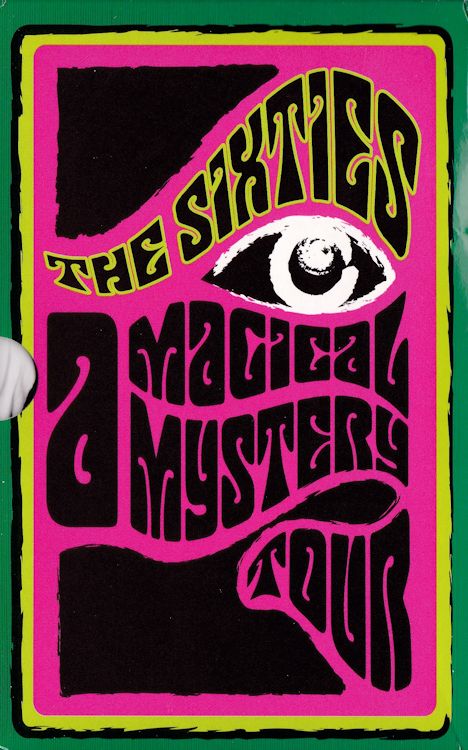 Picador London, 2004, 286 pages, softcover, ISBN 978-0-330-51151-3. Included in a box set of 5 paperback books, called 'The Sixties Magical Mystery Tour'. The others books are: Shout - The True Story Of The Beatles by Philip Norman, Jimi Hendrix - The Man, The Music, The Truth by Sharon Lawrence, Dream A Little Dream of Me by Eddi Fiegel and The Stones by Philip Norman. ISBN 978-0-230-74410-3. Thank you to Jürgen Wasser for information and scans.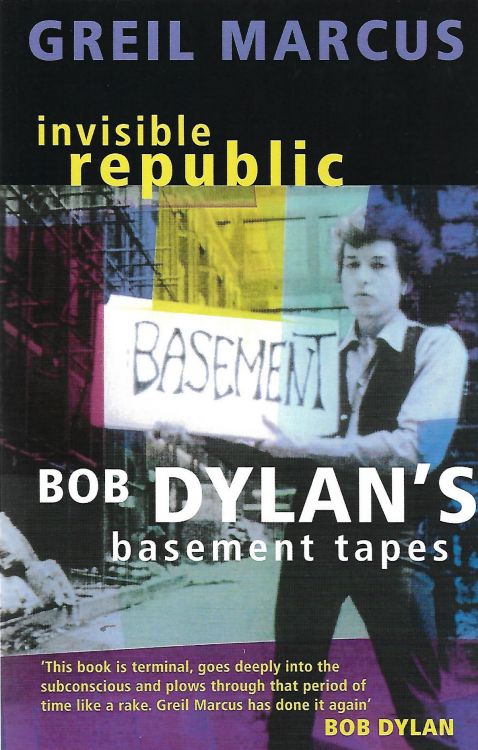 Picador London, 2013, 286 pages, softcover, ISBN 978-1-4472-4160-7