WOODSTOCK VISION
- THE SPIRIT OF A GENERATION, by Elliott Landy
An enlarged English edition, with much more photos, was published in 1996.
Thank you to Jürgen Wasser for the information about this book.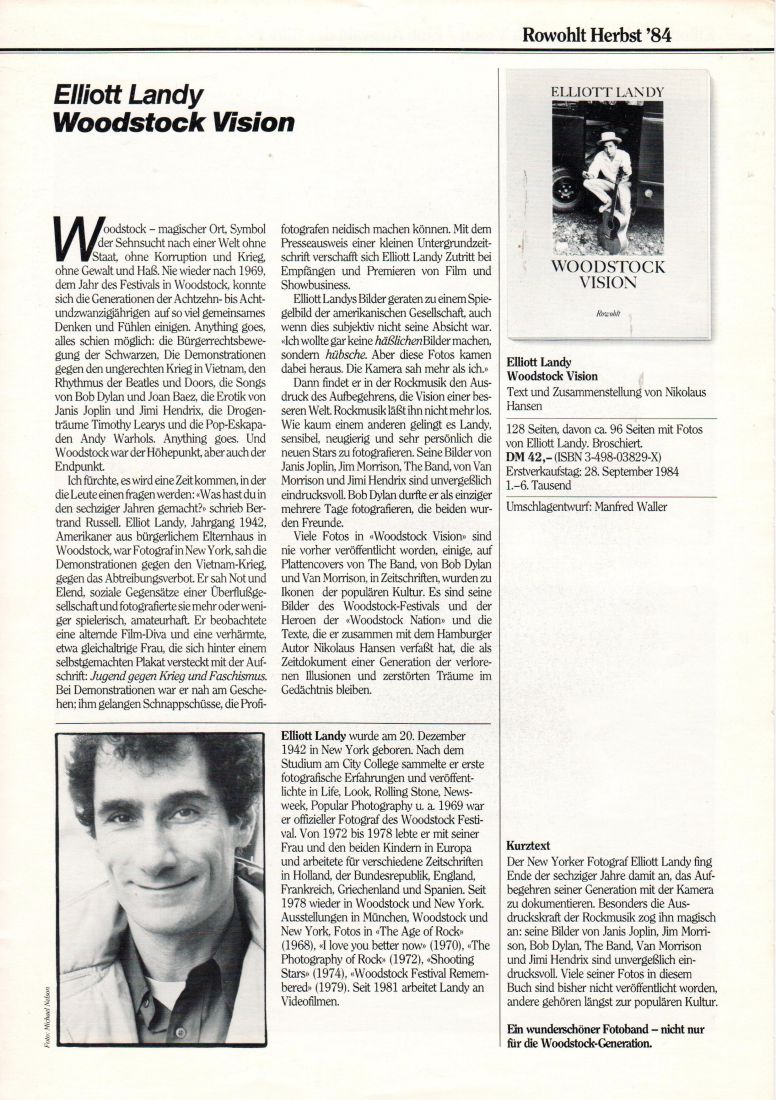 4-page promo for the 1984 edition.
It presents, among others, the NASHVILLE SKYLINE photo.
Click the picture to read the text.
Mani Endtner collection.

Rowohlt 1984, softcover, 128 pages,
16 on Bob Dylan. A 3-page "abbreviated
translation in English of the parts of the text
dealing with Bob Dylan" was included.
The photos are in black & white.
ISBN 349803829X

Zweitausendeins 2019, hardcover,
223 pages. A 24-page chapter
about Dylan, with a lot of pictures.
ISBN 978-3963180330