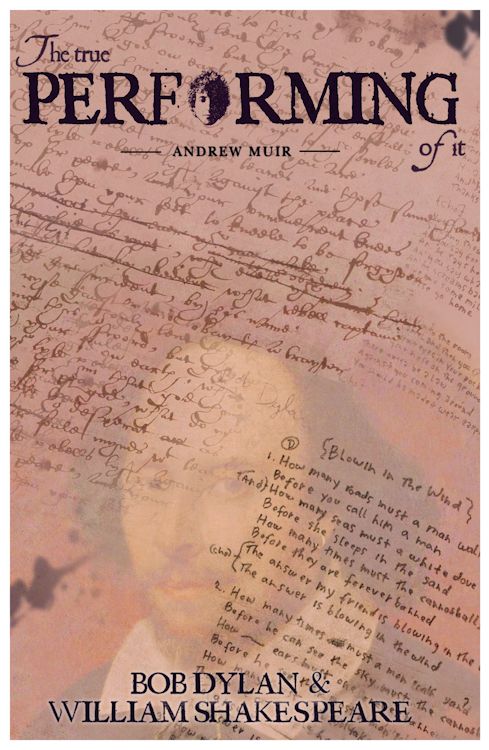 THE TRUE PERFORMING OF IT - BOB DYLAN & WILLIAM SHAKESPEARE, by Andrew Muir, Red Planet Publishing June 2019, paperback, 368 pages. ISBN 9781912733958. This is the original cover. The publisher felt it did not stand out on shop shelves enough as Dylan's face was not on it, and another cover was choosen. Thank you to Tracy Barker for this information.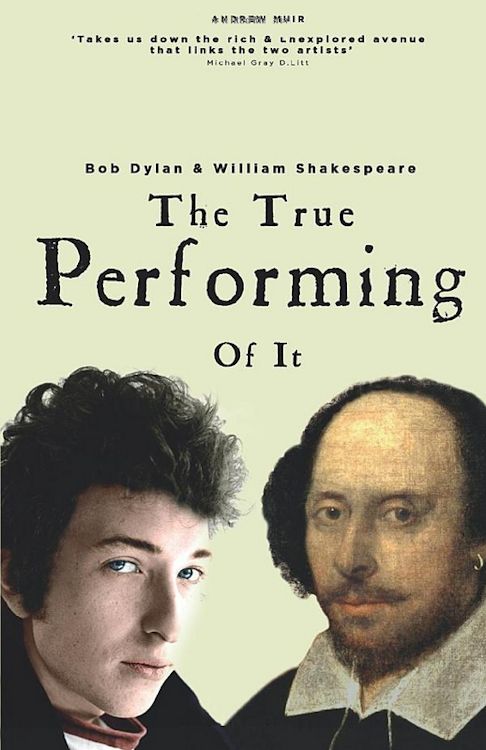 same, October 2019; second cover with Bob Dylan picture, following publisher's advice.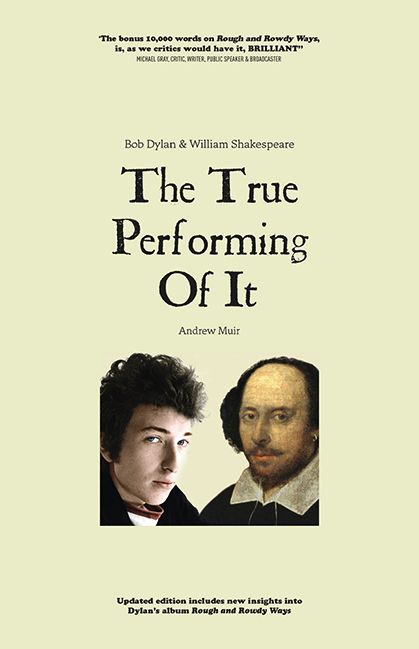 same, Red Planet Books October 2020, 402 pages. ISBN 9781912733958. 'Updated edition includes new insights into Dylan's album Rough And Rowdy Ways'.