BOB DYLAN - STOLEN MOMENTS
THE ULTIMATE REFERENCE BOOK, by Clinton Heylin
Detailed chronology of Dylan's life & career, up to Oct 1988. Followed by a separate listing of the release dates of Dylan material; such as albums, films, TV & radio appearances, interviews & press conferences, and the copyright dates of songs from 1961 through 1987. Also contains five appendices listing Dylan acetates, film appearances, songs omitted from the Lyrics book, songs written, and the missing audience recordings. The book concludes with an index of songs.

The book has been translated into Japanese in 1990.

Updated in 1996 as A LIFE IN STOLEN MOMENTS - BOB DYLAN DAY BY DAY: 1941-1995 :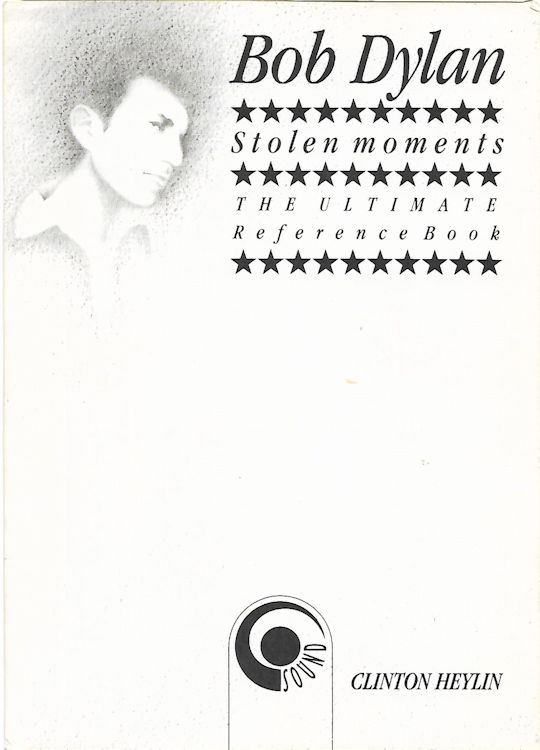 Sound Publishing 1988 promo.
| | | |
| --- | --- | --- |
| editor's proof | Wanted Man Publications 1988, 424 pages, hardback. ISBN 0-947730-05-2 | paperback. ISBN 0-947730-06-0 |