HOW TO ANALYZE THE MUSIC OF BOB DYLAN
Presents critiques of the work of the American musician, guiding readers through the principles of critical theory and demonstrating the different perspectives that can be applied in analyzing specific periods of his musical career.
By Teresa Ryan Manzella, Abdo Publishing Company 2011, Essential Critiques collection, 112 pages. ISBN 978-1617830907.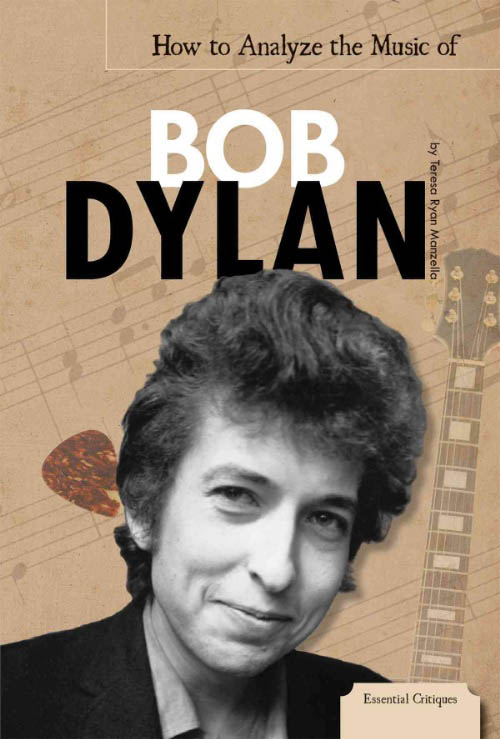 ;