* FIETSEN MET BOB DYLAN
'CYCLING WITH BOB DYLAN': a humorous novel set in modern times in the Netherlands where worries of adulterous partners and shopaholic wives are compounded by yet another smoking ban. Life takes a temporary change when "an unyielding bona fide hero", Bob Dylan, comes to town for a concert. (Information John Baldwin).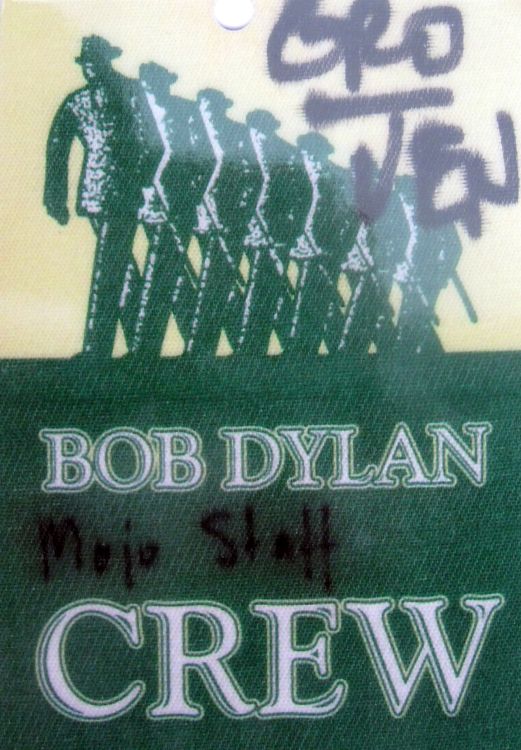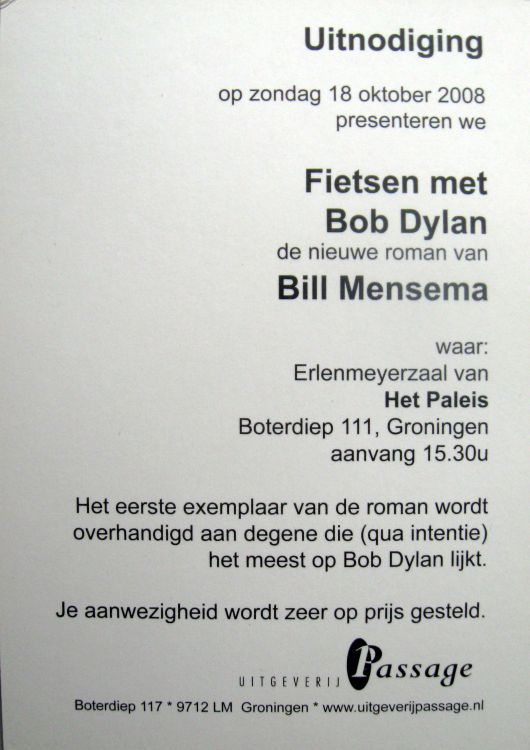 Front and back of the invitation card for the launch party of the novel on 18th october 2009. The first copy of the book was presented to the person that looked the most like Dylan (by intention - not physically). The card reads '2008', but that's a mistake, it was in 2009! Size 10 x 15 cm. Collection Hans Bosch.
By Bill Mensema, Uitgeverij Passage, Groningen, 2009, paperback, 234 pages. ISBN 9789054522089