ESSAYS ON DYLAN - THE LYRICS 1962-1966
"Since receiving it this morning, I have been immersed in a fanís perspective of Dylan in the essays published by John Hyldgaard. Since then, as an avid Bob Dylan fan, I have been looking deep into my own knowledge and I think I might have just accidentally reignited my love affair with books written about Bob Dylan by fans of Bob Dylan."
By John Hyldgaard, Independently published (14 May 2017), 138 pages. ISBN 978-1521293775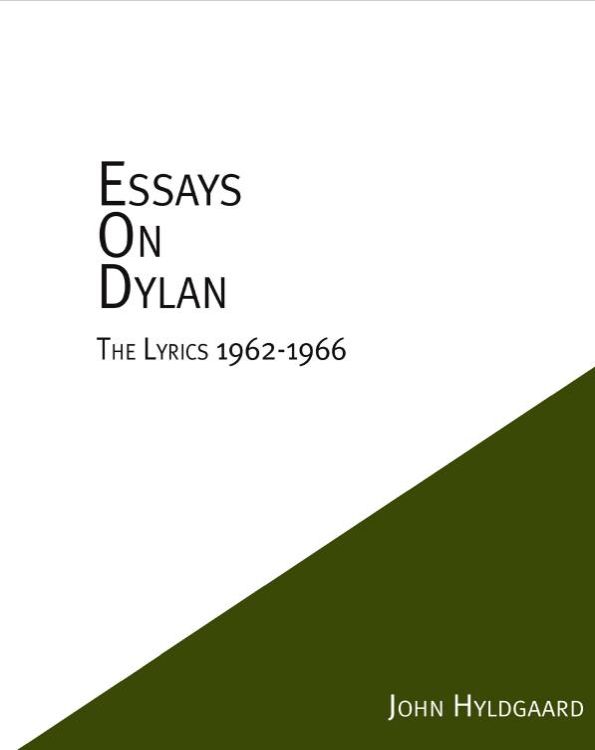 .