BOB DYLAN - UNE BIOGRAPHIE, by François Guillez
"As of today, this biography is the only one that goes up to September 2021, 'Shadow Kingdom'. It talks of Bob Dylan's songs, obviously, and of his other writings, films, paintings, and sculptures too. It gives anecdotes on his life, but also deeper considerations on his motivations and why he gets up in the morning and goes on tour or other activities. "
The preface is by Olivier Dahan, who directed in 2010 the movie 'My Own Love Song' (soundtrack by Bob Dylan).
François Guillez is a long time both Dylan fan and friend of mine.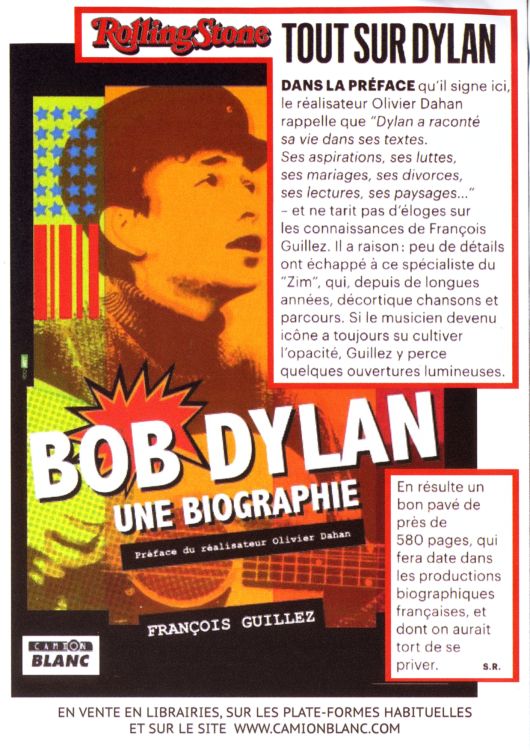 Double-side flyer for the two French Dylan books
published by Camion Blanc in 2021.
The other side is for LIKE A ROLLING STONE REVISITED,
by Jean-Michel Buizard.
Camion Blanc December 2021, 588 pages, softcover. ISBN 978-237848-297-8