BOB DYLAN & LE MYTHE
BOB DYLAN AND MYTH
This is a real bilingual book as five articles -about the first half of the book- are in English (not translated in French), while it is the opposite for the second half where four articles are in French only.
For an unknown reason, as half of the book is in English, the title, BOB DYLAN AND MYTH, did not appear on the pre publication/promo cover (still displayed on most of the commercial websites).
"Bob Dylanís universe feeds on different mythologies, ancient (biblical, Greek, Celtic, Egyptian, etc) and modern. Dylan has repeatedly come back to the role that myth played in his production and in his existence. Despite the importance of myth in Dylanís production, studies devoted to this theme are rare.
BOB DYLAN & LE MYTHE - BOB DYLAN ANS MYTH fills a void by bringing together nine researchers from different fields, including Dylanís most recognized specialists in the United States and Europe. They explored, each according to their own perspective and method, the multifaceted links of Dylanian musical production with the most diverse mythological imaginaries."
Presses Universitaires de Provence 2023, Collection Chants Sons, directed by Matthew Graves, Pierluigi Lanfranchi and Claudio Milanesi. Paperback, 210 pages. ISBN 979-1032004753. Thank you to FranÁois Guillez for the information. [1023]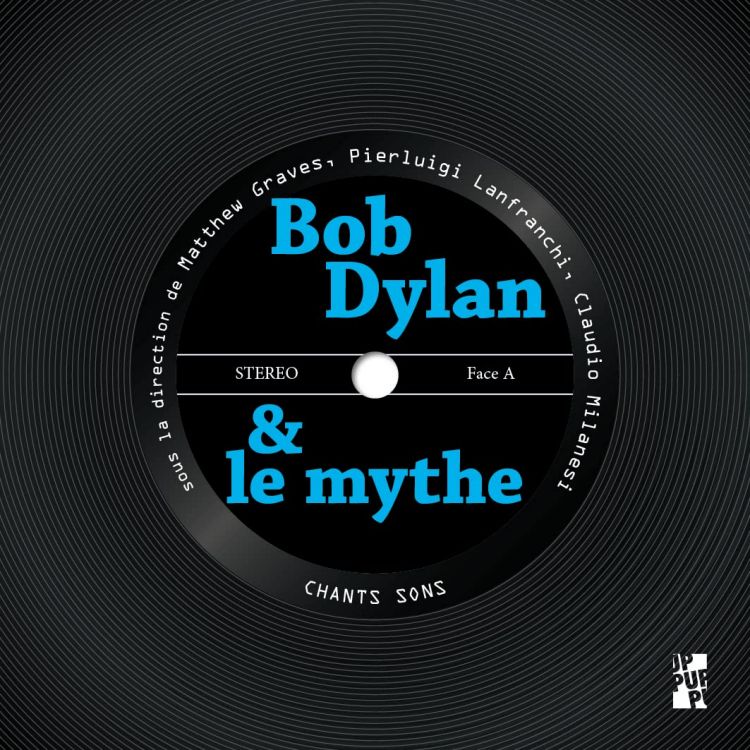 Pre publication/Promo cover: BOB DYLAN & LE MYTHE
(No English title)

Commercial cover: BOB DYLAN & LE MYTHE - BOB DYLAN AND MYTH (The English title has been awkwardly added):