BOB DYLAN STICKERS
Bob Dylan's face, lyrics, records, and even his glasses are an endless source of inspiration for stickers makers. They used to be promo or rare items, but now dozens of them are available as made-on-demand on the Internet, as you can for example see here.
What you will see below are vintage and/or official items only.
Thank you to Hanns-Peter Bushoff for the nice scans from his collection.

1969, 'Sticky things for everything'. Manufactured by Peppertree International Inc., New York, 7.75" x 10.5", variant #1

same, variant #2




1970, Germany. (2,8 cm x 2,8 cm) Collection Hanns-Peter Bushoff


1970's (?), part of the Rockstix series. Thank you to Hilda Fernhout

1972, Germany. Collection Hanns-Peter Bushoff





1974, France, Panini Sticker #97, 'Hit Collection'. The text on the back is in French; there is also a version in German for exportation.
13,5 cm x 9,5 cm
1976, Belgium, JOEPIE sticker.



1978 Edis Super Star Jean's sticker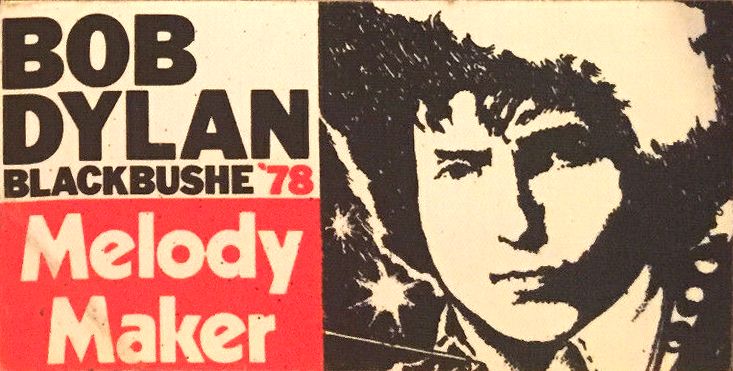 1978, Blackbushe '78, came with the MELODY MAKER June 1978 Special Issue.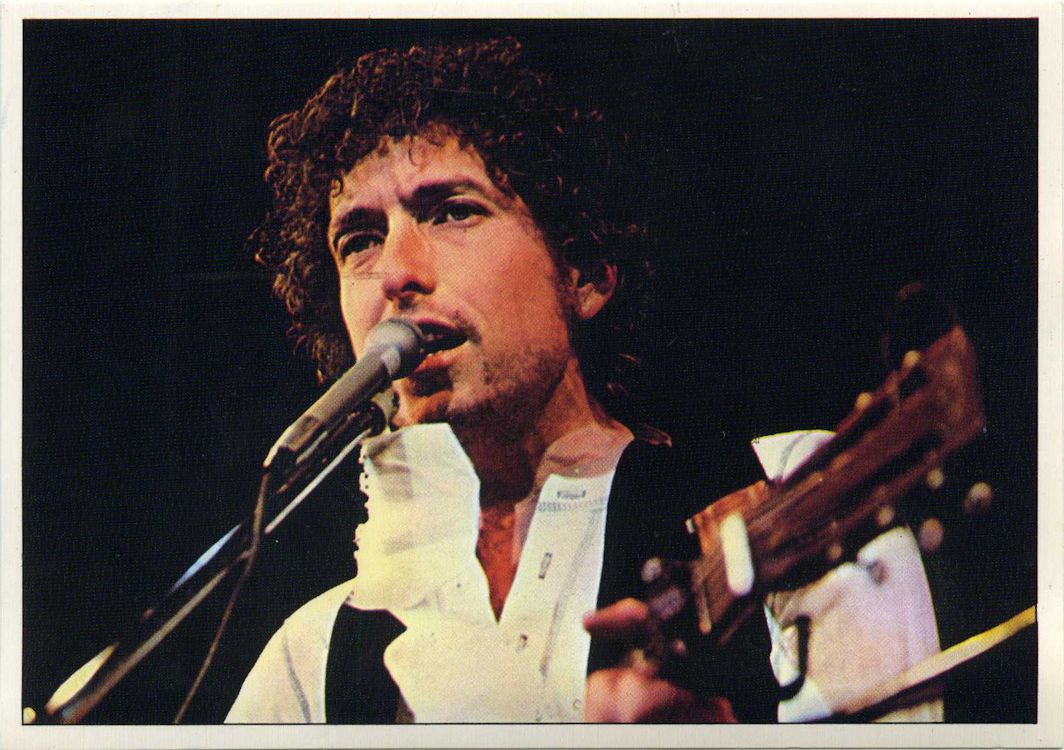 1970s-1980s, Italy-Germany. Collection Hanns-Peter Bushoff

Late 1970s-early 1980s, Germany, laminated. Collection Hanns-Peter Bushoff

Late 1970s-early 1980s, Germany, laminated.



Late 1970s-early 1980s, laminated.




Late 1970s-early 1980s, laminated.
Collection Hanns-Peter Bushoff

Late 1970s-early 1980s, Germany, laminated. Collection Hanns-Peter Bushoff
| | |
| --- | --- |
| 1980s | 1980s. Collection Hanns-Peter Bushoff |
| 1980s, Italy, CIAO 2001 magazine | 1980s, Italy, CIAO 2001 magazine |


1980's, USA, from KLOS, Californian Rock Radio, in Los Angeles (95.2)


1981 or 1984, Austria, made by the newspaper Kurier to pay attention to Bob's concert-visit to Vienna. Collection Hans Bosch
| | |
| --- | --- |
| 1986, USA. Collection Hanns-Peter Bushoff | 1987, Hungary, Figurina Album 'Ki Van Pop Tarisznyàban' |


1987, Promo, USA
| | | |
| --- | --- | --- |
| 1987, Italy, EDIS Rock stickers and you #27 | 1987, Italy, EDIS Rock stickers and you #74 | 1987, Italy, 2 1/4" x 3 1/4". The back is numbered, with the name of the artist and copyright information |
| | |
| --- | --- |
| 1987, Spain or South America.. Collection Hanns-Peter Bushoff | 1989-1990 European tour promotional sticker, made to look like European country of origin ID stickers put on vehicles. Printed with a reflective background, 3 1/2" x 2 1/4" |
| late 80s - early 90s, Panini, 'Tutto' | same, Panini, 'Tutto', came attached with other artists: Stevie Wonder, Tina Turner, Toto, Elton John, Scialpi |
| | | |
| --- | --- | --- |
| 1995, USA, Bob Dylan - Grateful Dead, Ragged Edge Press, NYC | 1997, Columbia official merchandise, 43 stickers. Collection Hanns-Peter Bushoff | Late 90's, Germany. Optimal is a record store in Munich. Collection Hanns-Peter Bushoff |
| | | |
| --- | --- | --- |
| 2002 European Tour, Columbia official merchandise. Collection H-P Bushoff | 2003 Album Sticker Series, (45 small stickers). Columbia official merchandise. | |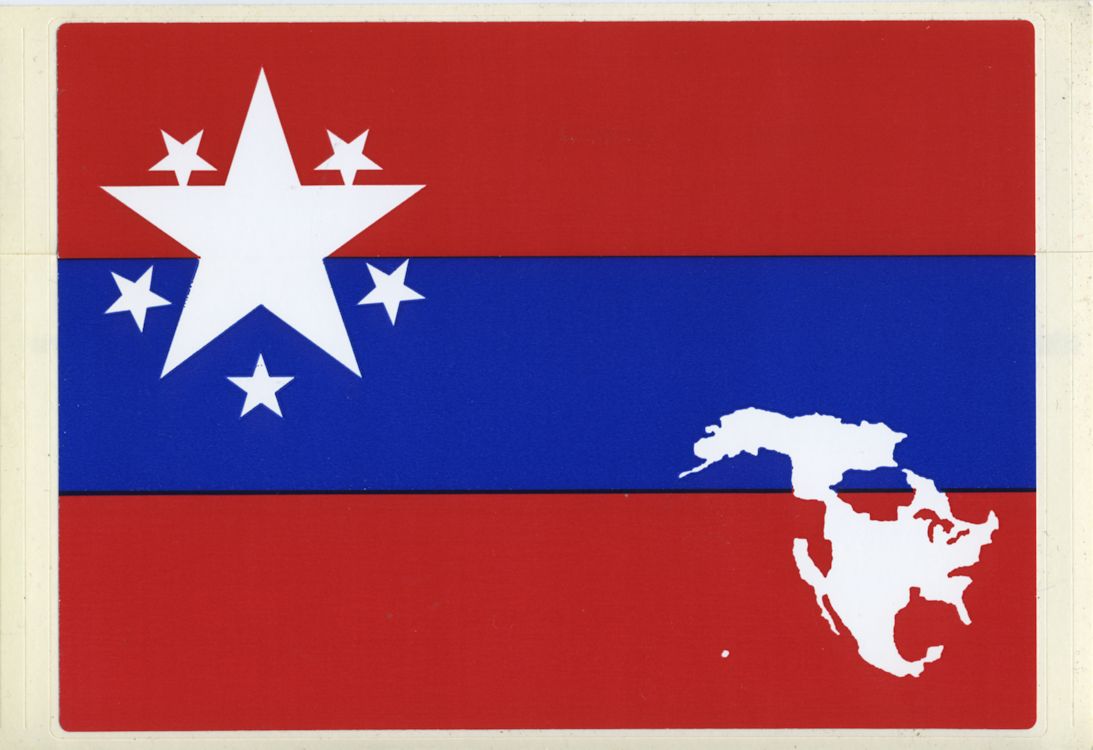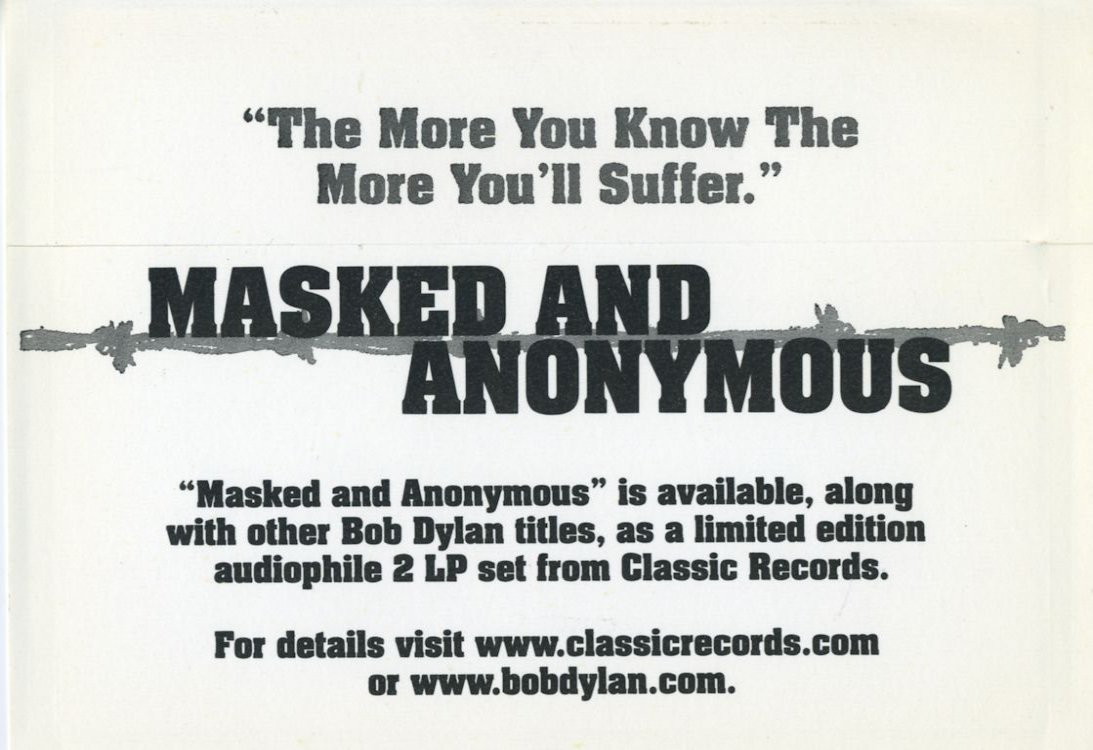 2003 promotional sticker for MASKED AND ANONYMOUS movie, front and back


2005 promotional glasses shaped stickers for NO DIRECTION HOME movie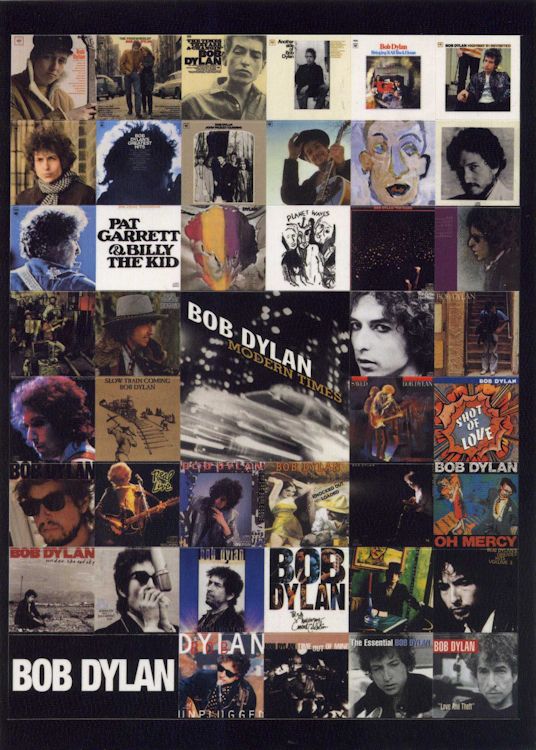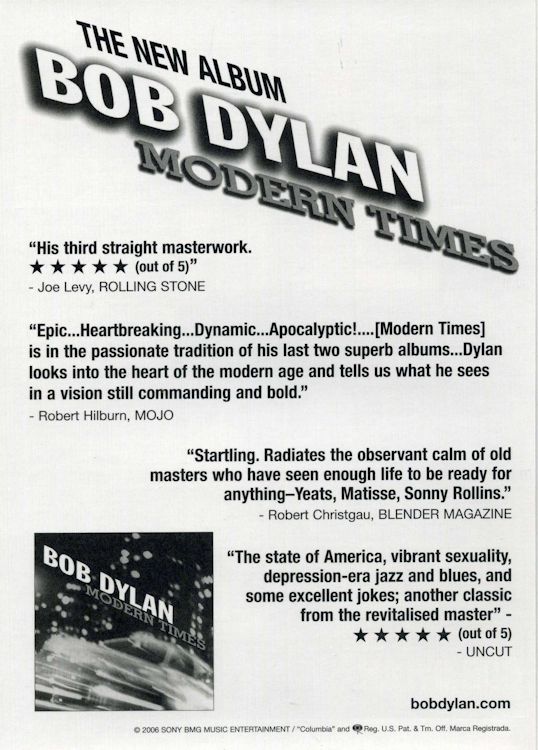 2006, promo for MODERN TIMES, front and back. Columbia official merchandise. Coll. Hanns-Peter Bushoff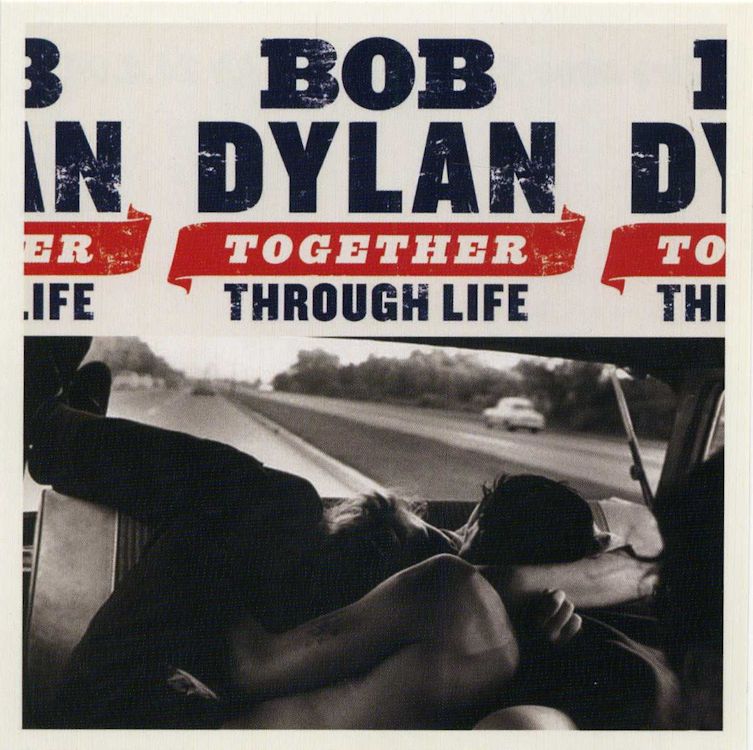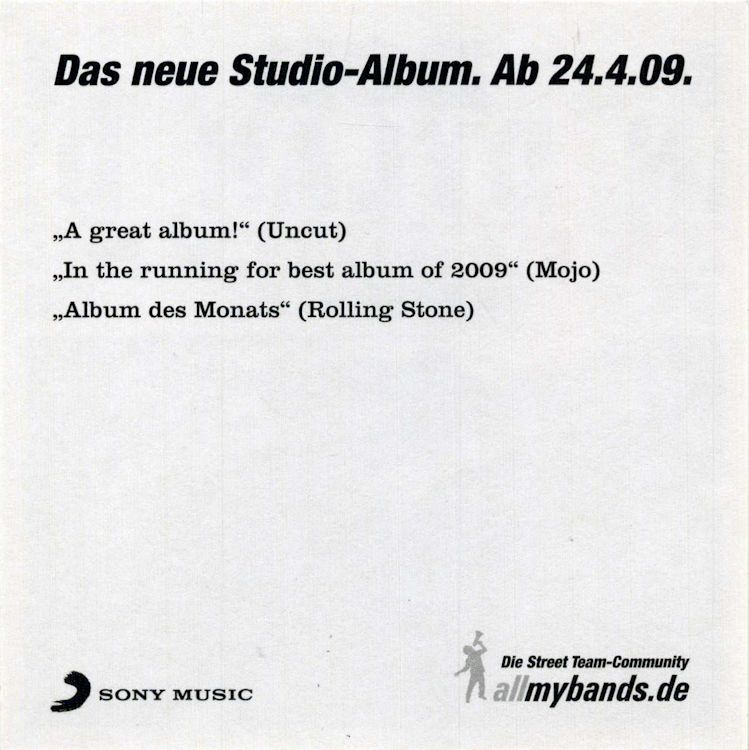 2009, promo for TOGETHER THROUGH LIFE, front and back. Collection Hanns-Peter Bushoff


2009, promotion for TOGETHER THROUGH LIFE (bobdylan.com)


2009, Germany. Collection Hanns-Peter Bushoff
2009, USA. Collection Hanns-Peter Bushoff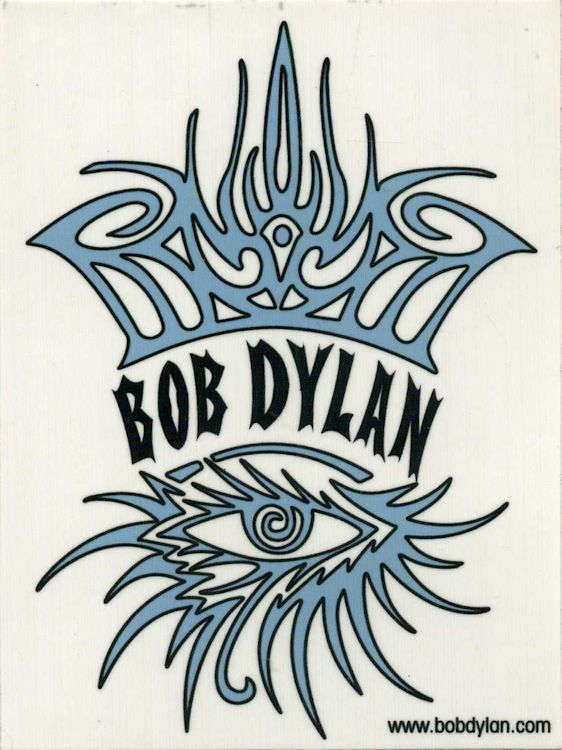 2010s, Columbia official merchandise. Collection Hanns-Peter Bushoff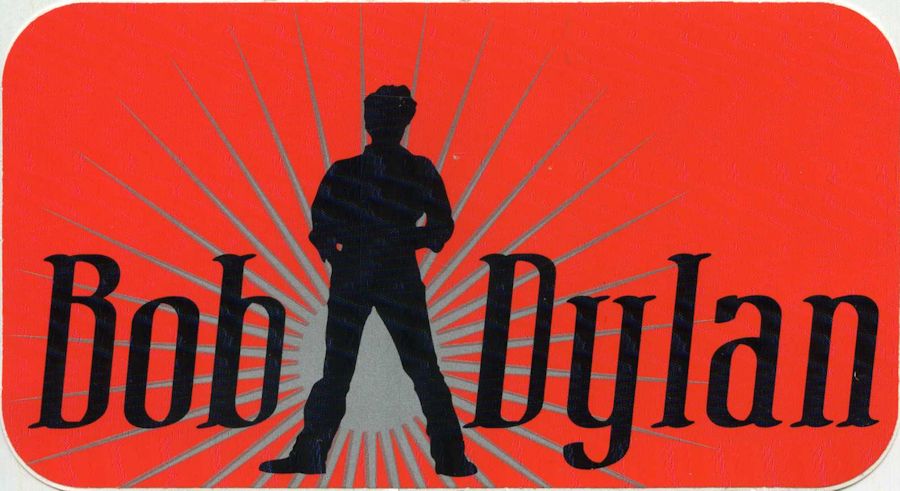 2010s, official merchandise. Coll. H-P Bushoff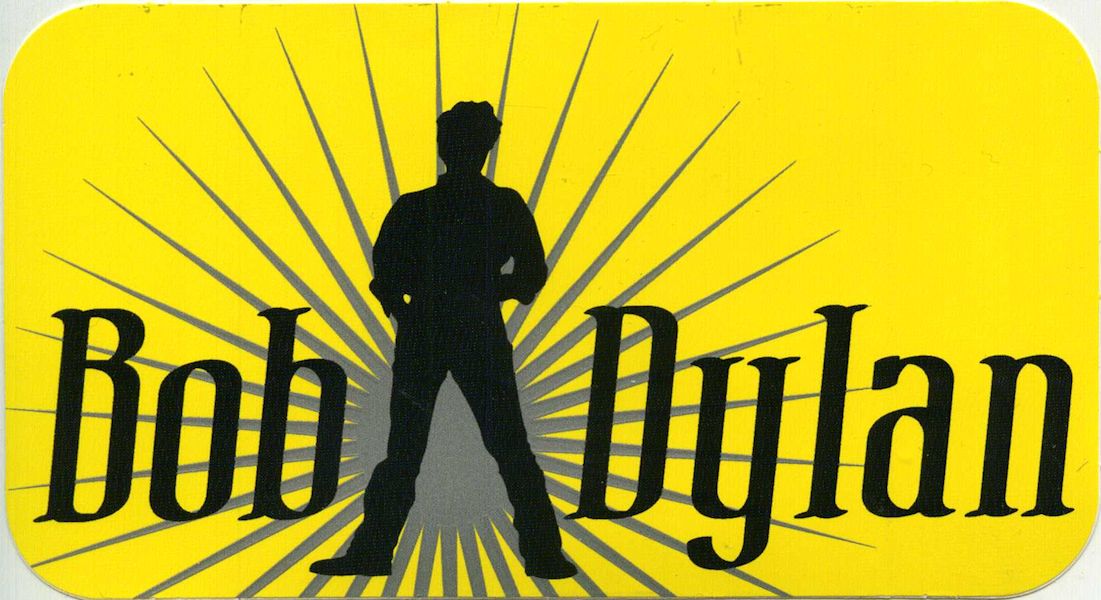 2010s, official merchandise. Coll. H-P Bushoff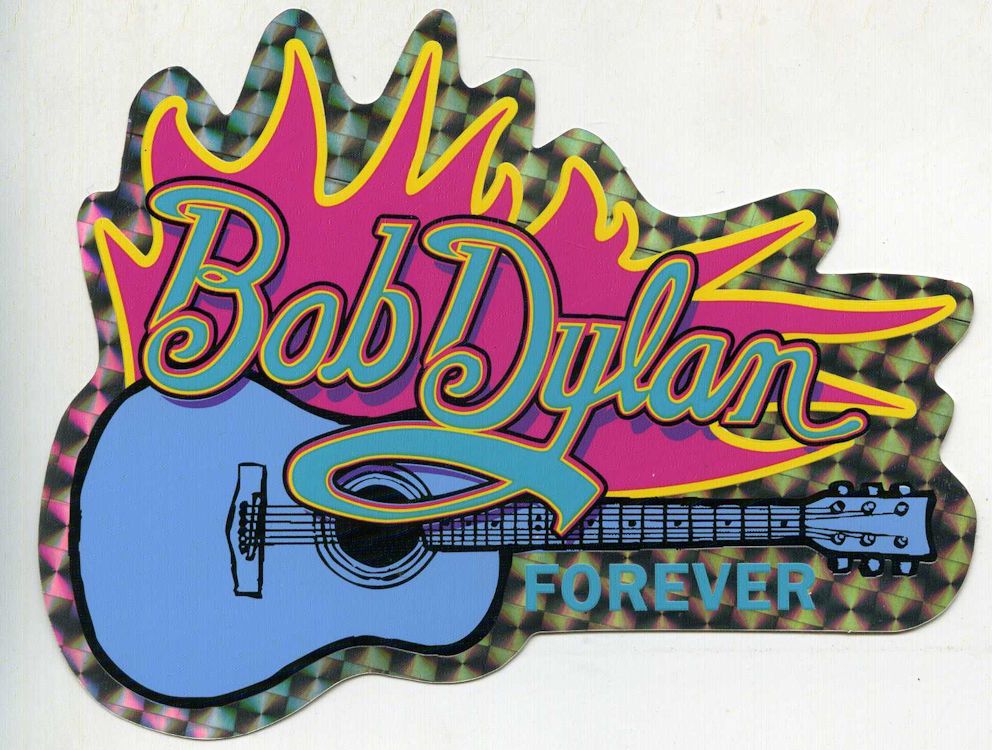 2010s Collection Hanns-Peter Bushoff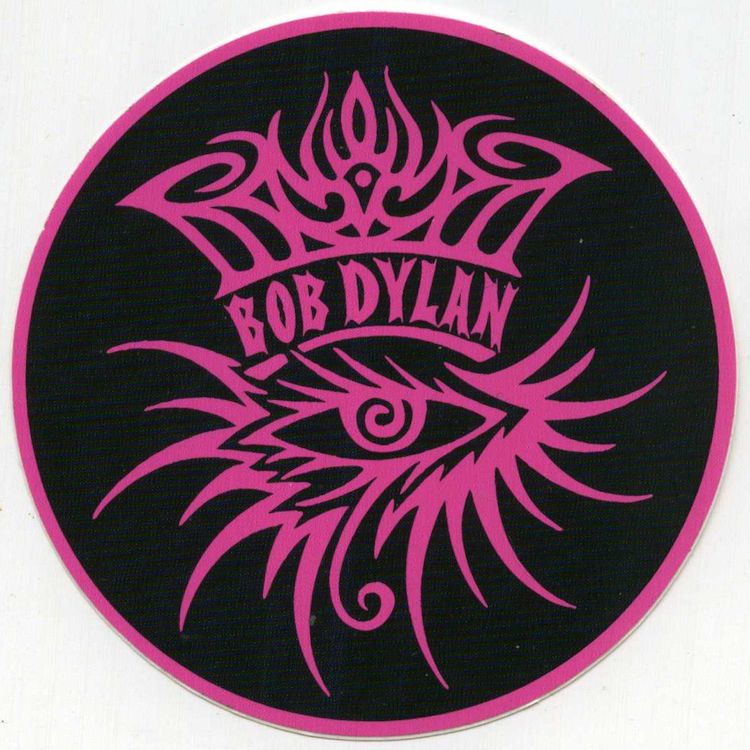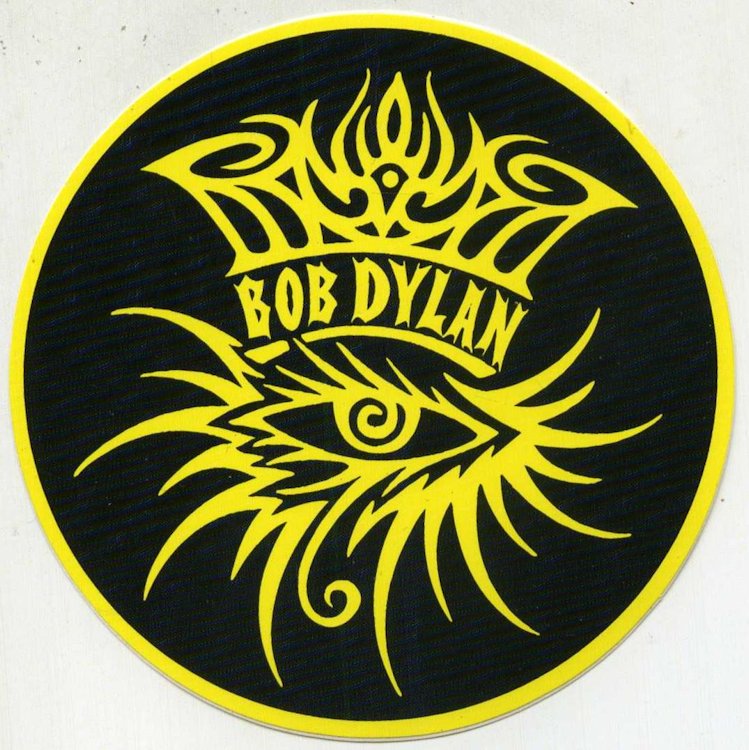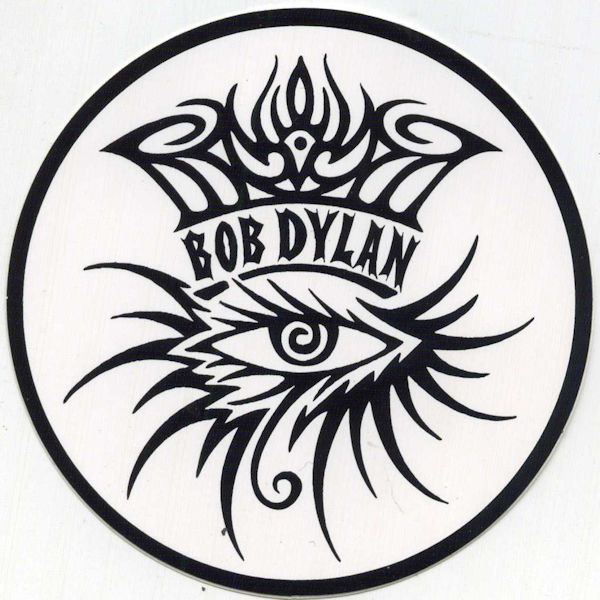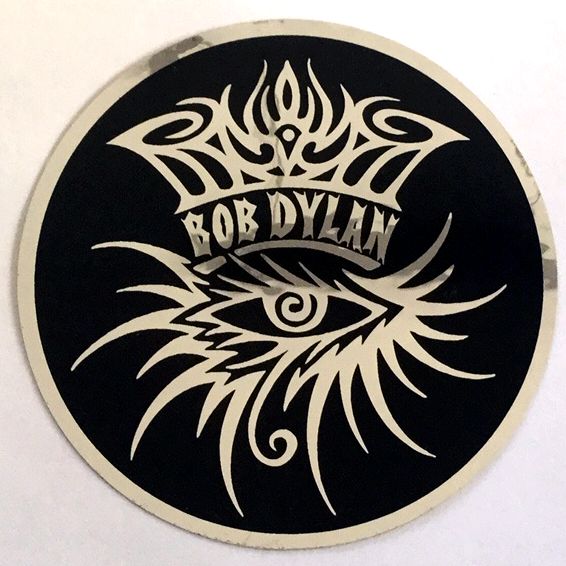 2010s, official merchandise. Collection Hanns-Peter Bushoff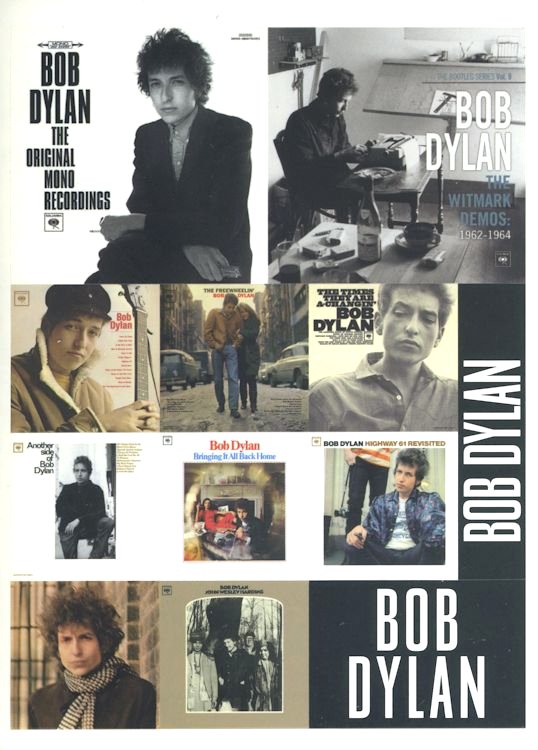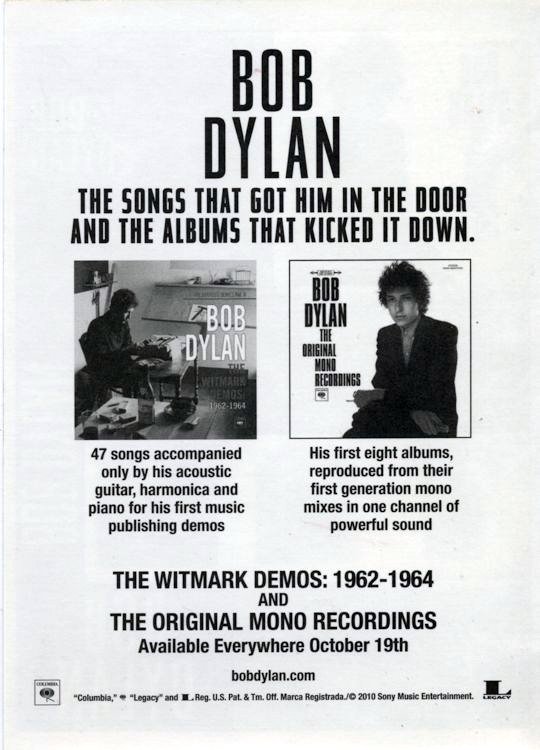 2010 promotional stickers for THE ORIGINAL MONO RECORDINGS and THE WITMARK DEMOS,
front and back (10 stickers)

2013 Promotion for the Americanarama Tour
(bobdylan.com)

2016-2017, Japan, official merchandise.
Collection Hanns-Peter Bushoff
| | |
| --- | --- |
| USA, 2016 | 2020 (?), USA. Unfortunately he was not candidate. |
| | |
| --- | --- |
| | 2021, Serie of UK 7" labels |
| | |


2022, Bob Dylan Center, Tulsa, OK, official merchandising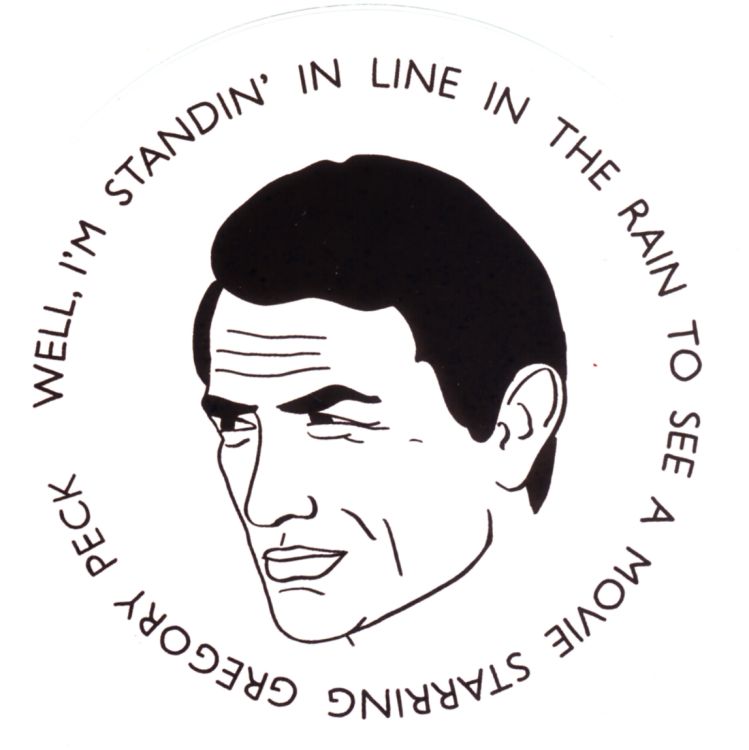 2022, UK, You Can't Go Back, Browsville Girl quote

Unknown date. Collection Hanns-Peter Bushoff

Unknown date, Italy



Unknown date, Italy

Unknown date, Italy

Unknown date, Italy

Unknown date, Germany

Unknown date (late 60s/early 70s), UK