BOB DYLAN 2022 CALENDARS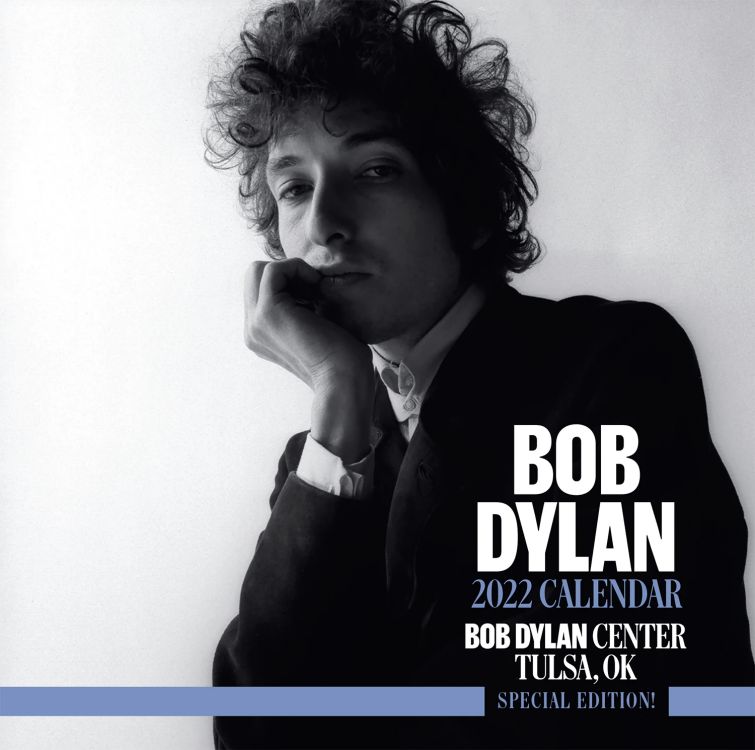 Bob Dylan Center, Tulsa OK.
"The only officiall licensed - limited edition Bob Dylan Photo Calendar,
featuring 16 classic images from the years 1961 - 1975 !
This year, A Special Edition celebrating both the grand opening of the Bob Dylan Center in Tulsa Ok., and 60 years on Columbia Records! With images selected directly from the Columbia Records photo archives and the Bob Dylan Center collection! This new limited collector's edition 12 month calendar also features photos of LP covers and rare single sleeves, significant release dates and anniversaries birthdays of interest. Large LP Size Format." (Rare Cool Stuff)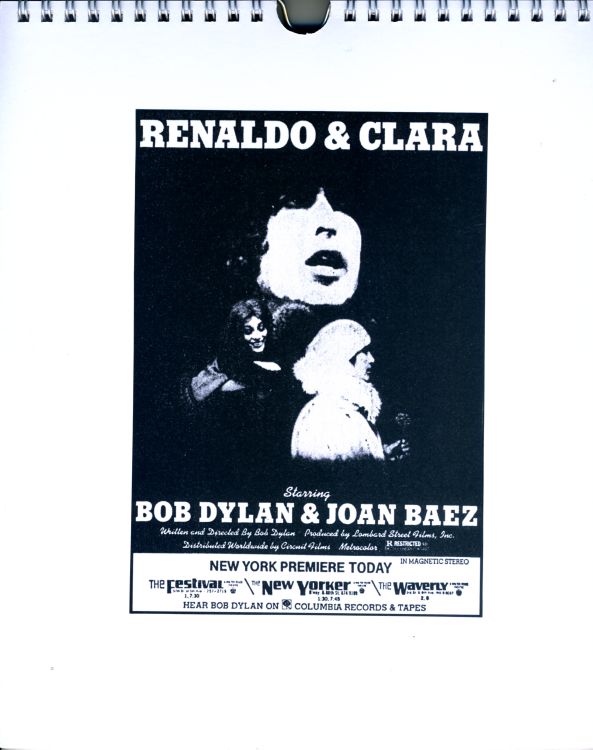 Germany, home made. Special thanks to Jürgen Wasser for this nice item,
showing the poster of a Dylan film for every month of the year.
As usual, but even more this year, Bob Dylan is a source of inspiration for calendar makers. These items are all independently published and can be easily found over the Internet.
| | | |
| --- | --- | --- |
| ISBN 979-8475364345 | ISBN 979-8476696650 | ISBN 979-8542338552 |
| | | |
| --- | --- | --- |
| ISBN 979-8475364543 | ISBN 979-8475364147 | ISBN 979-8509380600 |
| | |
| --- | --- |
| ISBN 979-8469283744 | ISBN-13 979-8522056469 |
| | | |
| --- | --- | --- |
| ISBN 979-8476696834 | '100% Unofficial' | ISBN 979-848036355 |
| | |
| --- | --- |
| ISBN 979-8529893074 | ISBN 979-8481629872 |
| ISBN 979-8476876441 | ISBN 979-8514321490 |

ISBN 979-8457188594

ISBN 979-8467367798
| | |
| --- | --- |
| ISBN 979-8543347584 | ISBN 979-8467367668 |
| ISBN 979-8537086680 | ISBN 979-8510305814 |
| | |
| --- | --- |
| ISBN 979-8499770726 | ISBN 979-8479072673 |
| ISBN 979-8451453629 | ISBN 979-8533599115 |
| | |
| --- | --- |
| ISBN 979-8492063252 | ISBN 979-8492063252 |