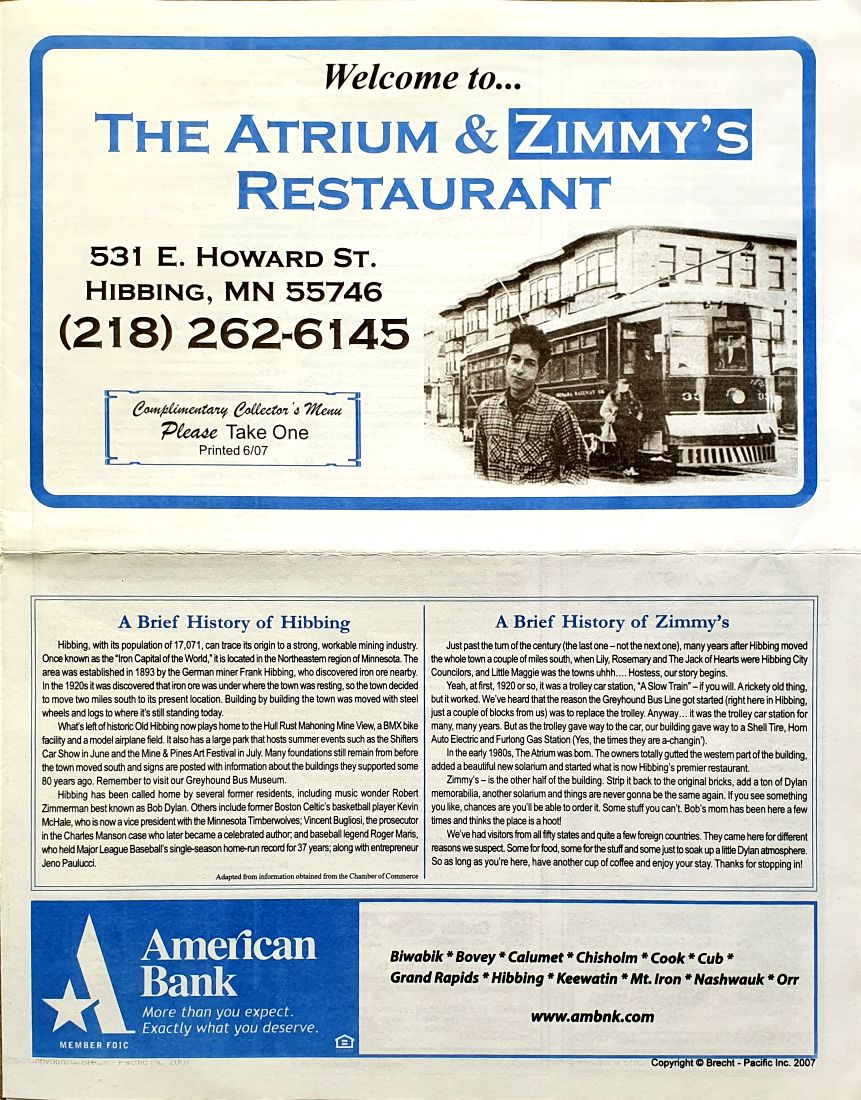 THE ATRIUM & ZIMMY'S RESTAURANT, Hibbing, Minnesota, souvenir menu. Many dishes had Dylan's songs names: you could have ordered a "Simple Twist Of Steak", or a "Positively All You Can Eat Fish Dry", while your kids were waiting for their "To Ramona" Mac & Cheese!
Unfortunately Zimmy's Restaurant closed its doors in 2014...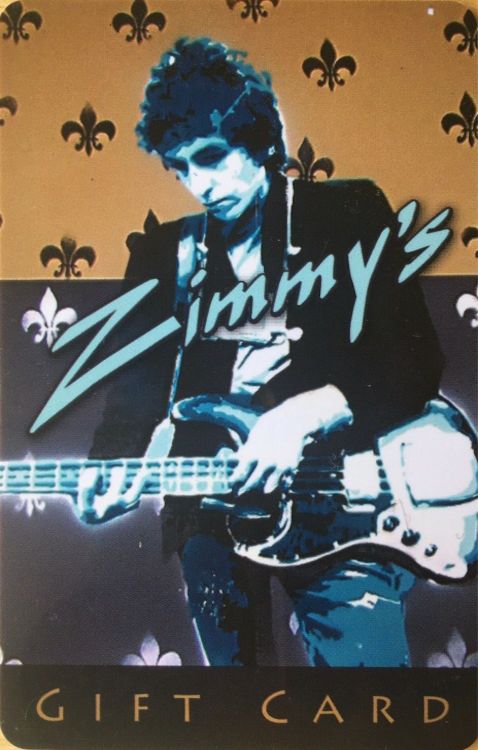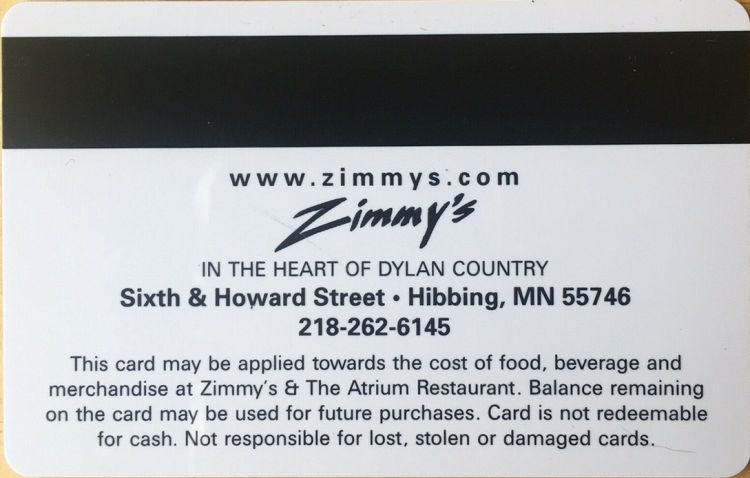 Zimmy's Gift Card (front and back).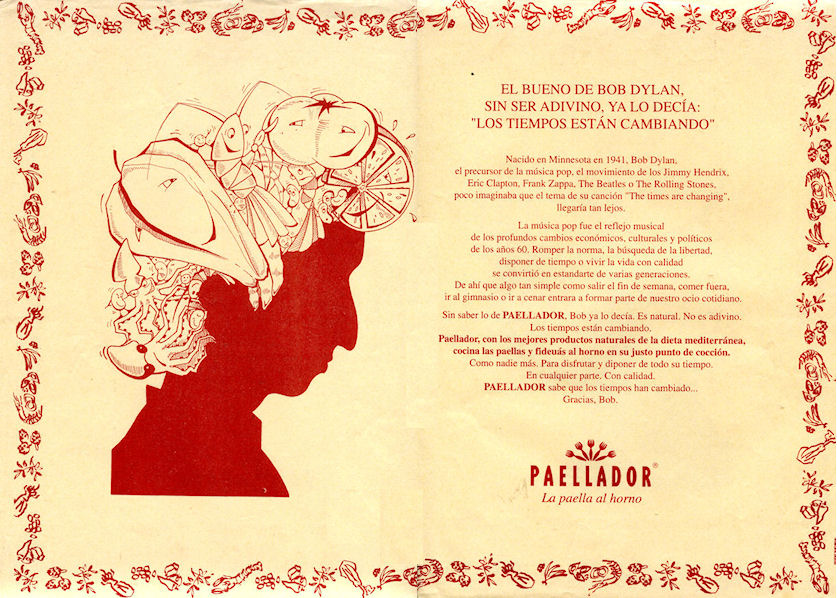 Spain, individual tablecloth: 'Paellador, La Paella al Horno'. The texts starts with some words about Bob Dylan and Pop Music, which permitted to 'have time to live life with quality', and then goes into the natural products used to make the paella: 'Paellador knows that times have changed. Thank you, Bob'.