THE HEAVEN'S DOOR WHISKEY BOOKLET
"Heaven's Door embodies the uncompromising passion and restless spirit of Bob Dylan.
Heaven's Door is an award-winning collection of handcrafted American Whiskeys co-created with Bob Dylan. The perfect blend of art and craft, each bottle of Heaven's Door showcases Dylan's distinctive welded iron gates that he created in his studio, Black Buffalo Ironworks."
A small (5x6 cm) 12-page booklet comes with the bottles, attached to the neck: it shows photos of Bob Dylan degustating a glass ("Drink Heaven's Door Responsibly"), and in his iron workshop. The three bottles of the series, with their Dylan-artwork inspired decoration, are also presented in the booklet.
Thank you to Mani Endtner for the information, photos and scans.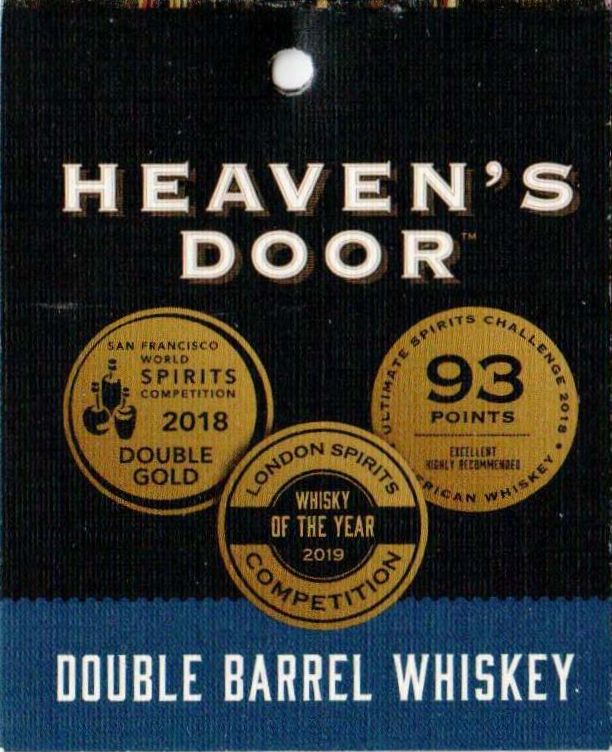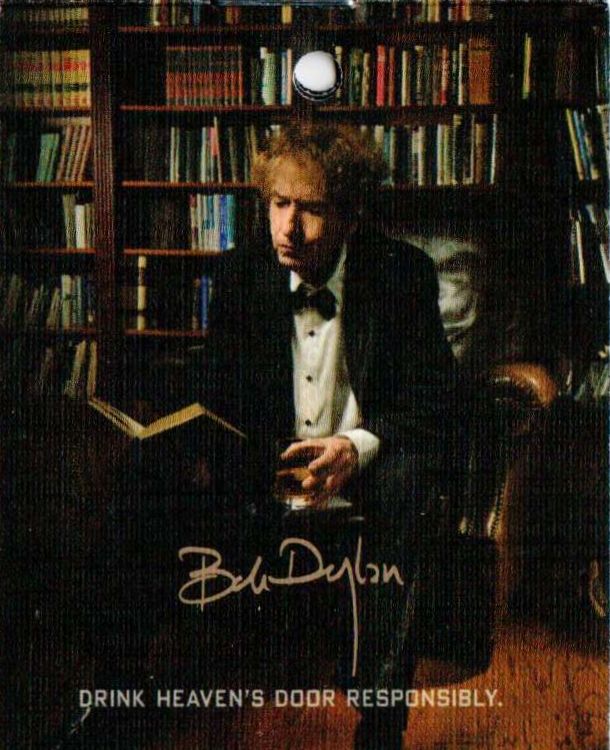 The 12-page booklet: front and back above, inner pages below