BOB DYLAN JUKEBOX STRIPS
Jukeboxes are partially automated music-playing devices, usually a coin-operated machine, that plays a patron's selection from self-contained media: a 7" single in the 1960s-1990s. The classic jukebox had buttons, with letters and numbers on them, which, when one of each group entered after each other, were used to select a specific record.
They were installed in the bars and cafés, allowing patrons to play their own musical choices.
Apart from the main device, wallboxes, fixed on the walls, were an important and profitable part of any jukebox installation. Serving as a remote control, they enabled to select tunes from a table or booth.
In 1950 the Seeburg Corporation introduced an all 45 rpm vinyl record jukebox. The records inside the jukebox were most of the time not commercial copies, but specific pressings, sometimes featuring two different artists on one single.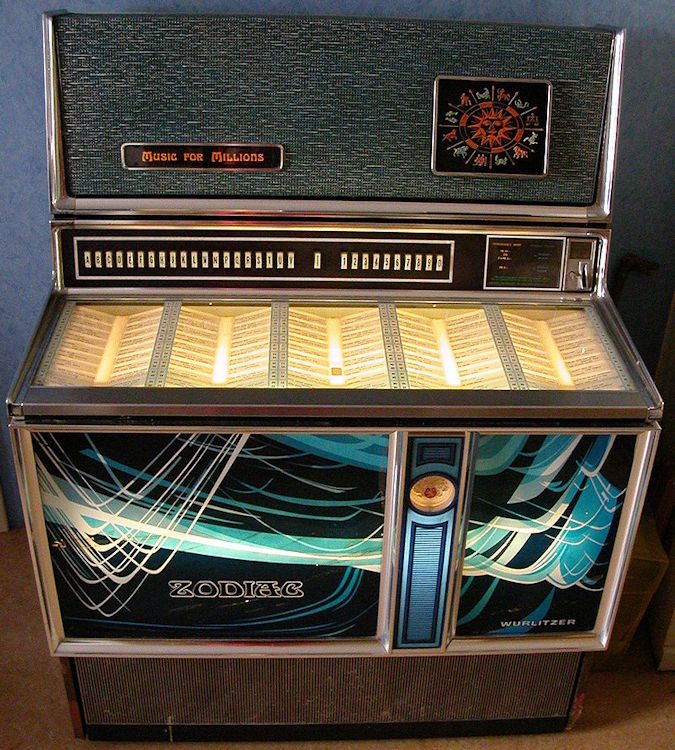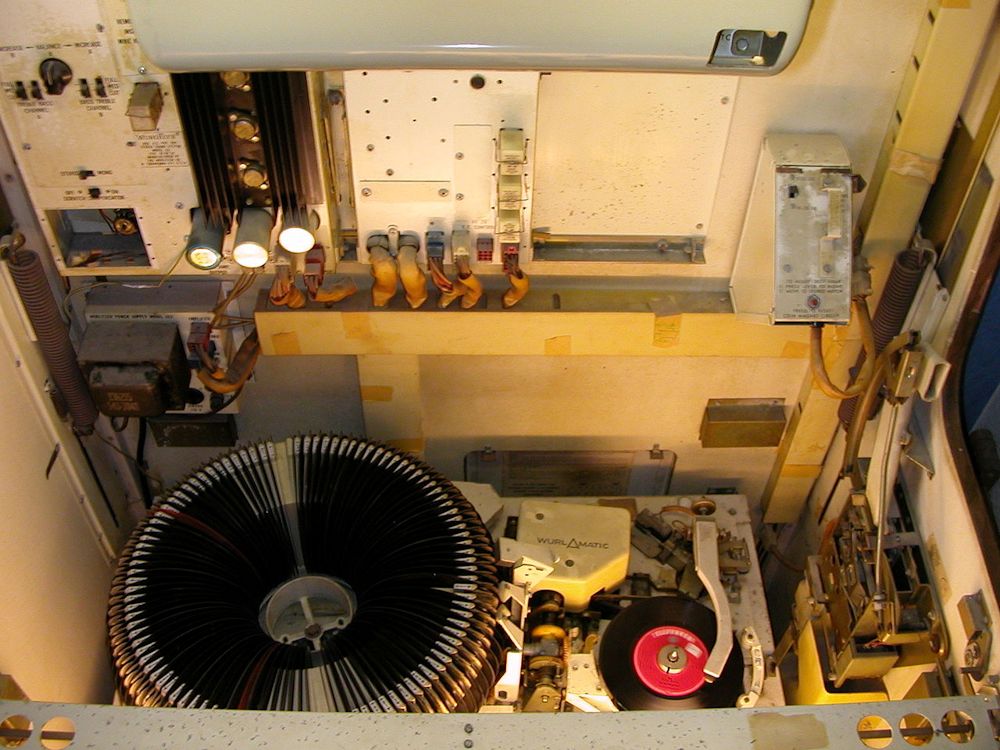 Wurlitzer Zodiac 3500 (1971), with its songs strips, and internal workings of the jukebox.
The JUKE BOX STRIPS, made of thick paper, show the name of the artist and song: they were slipped into notches to be easily replaced when the record inside the jukebox was changed. There were jukebox strips in the main device and on each wallbox on the walls.
They are now rare and quite collectible items.
Most of the scans below come from searchingforagem.com, the invaluable mine of information for Bob Dylan officially released material. Visit for full details on the jukebox singles.
Thank you to Jürgen Wasser for the great scans from his collection, and for the idea of this page.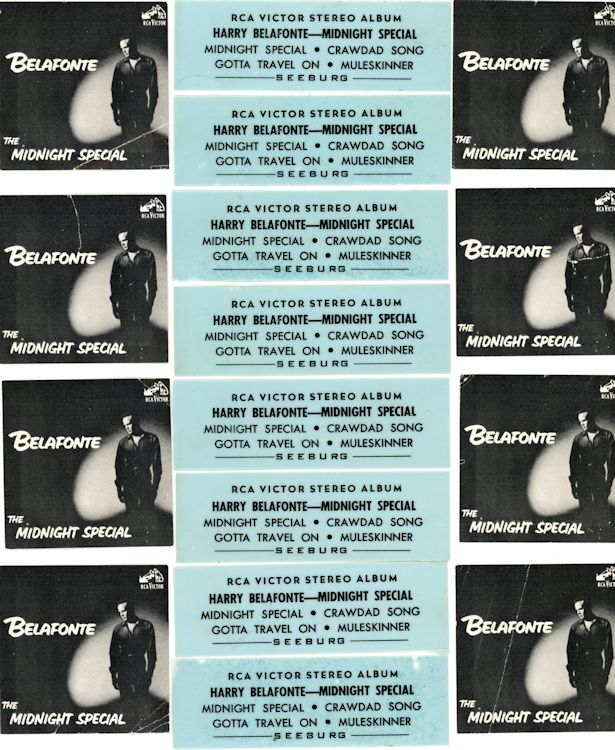 The Midnight Special (Harry Belafonte), March 1962, USA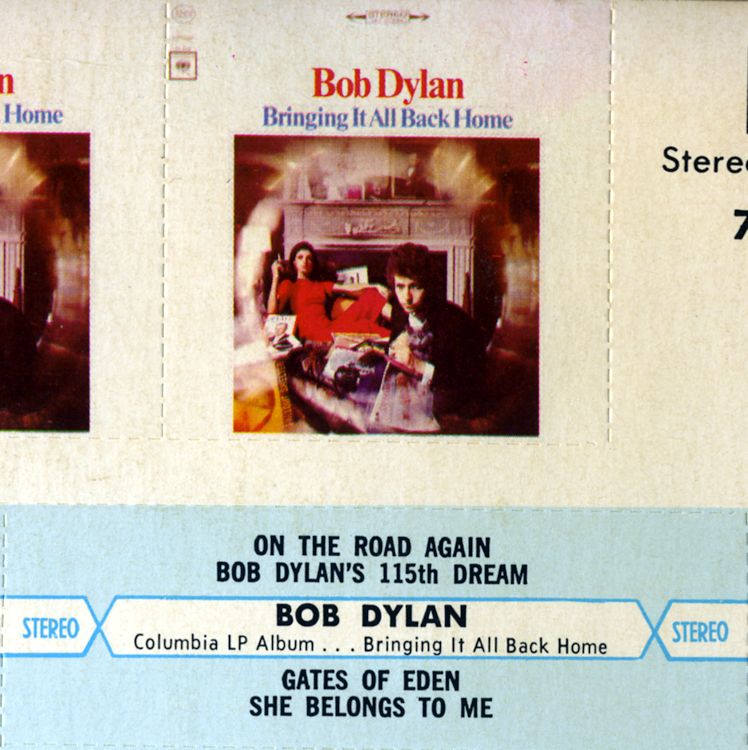 'Little LP' juke box strip and mini picture
1965, USA, 'Bringing it All Back Home, Stereo Little LP'. A double page of 20 jukebox strips and six mini pictures of the front sleeve of the album was attached on the cover of this 'Special Coin Operator Release', made available to juke box operators only. (information searchingforagem.com)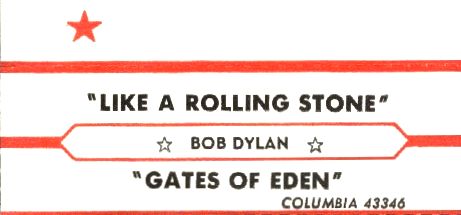 July 1965, USA (variants #1 and #2)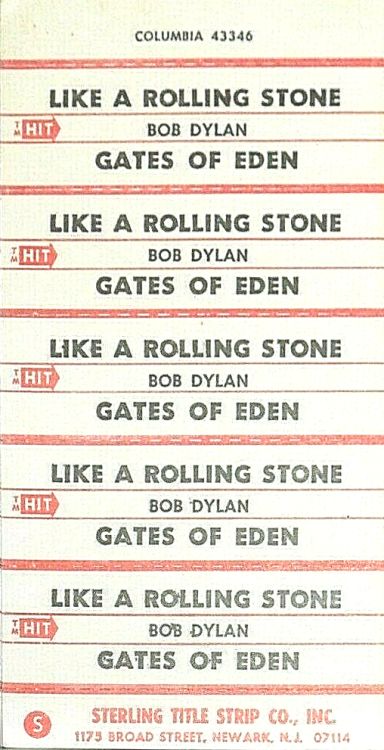 July 1965, USA, variant #3
12 November 1965, Italy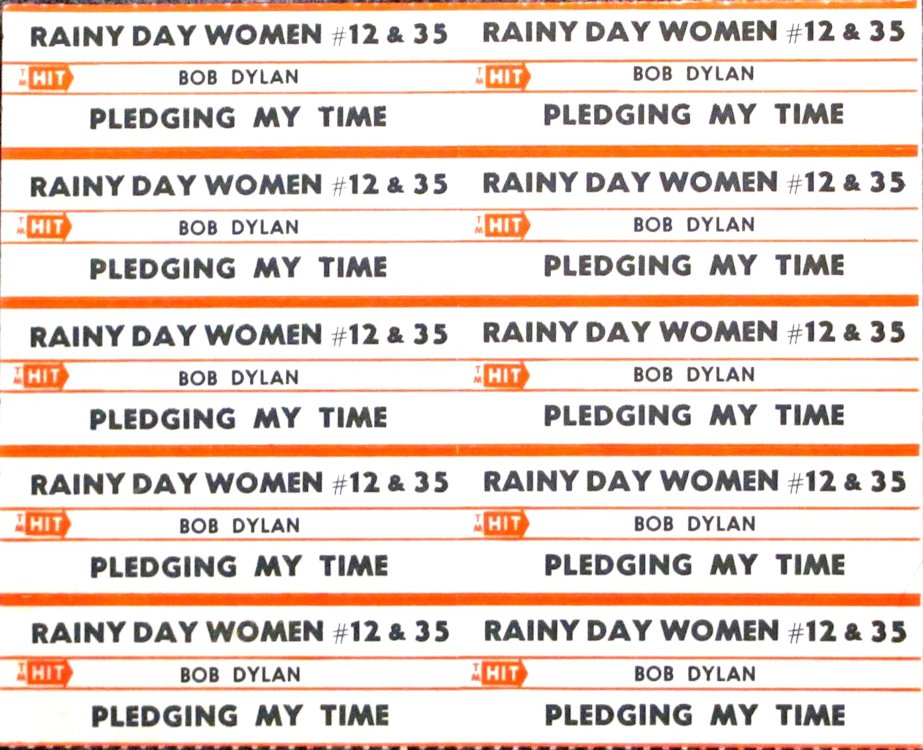 22 March 1966, USA

September 1966, Italy

1st July 1969, USA,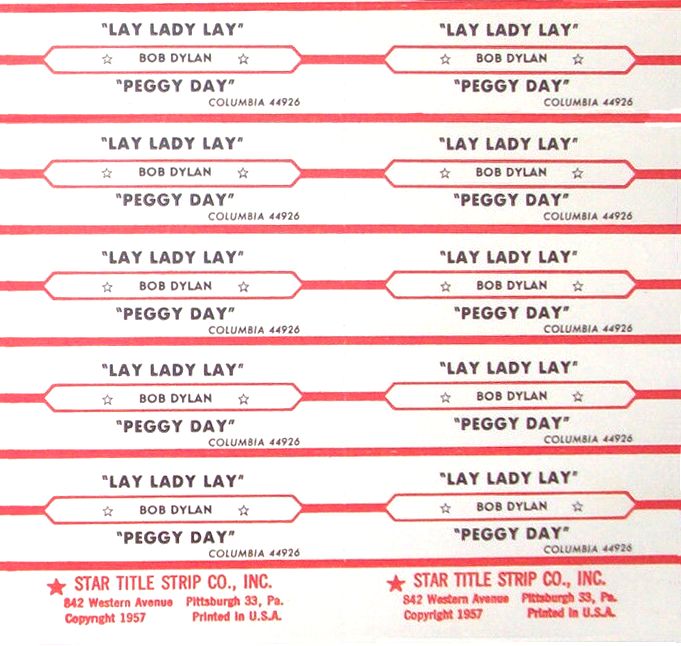 1st July 1969, USA, variant

19 November 1969, USA variant #1

19 November 1969, USA, variant #2

19 November 1969, USA, variant #3

1970, Italy, with mispelled Wigwam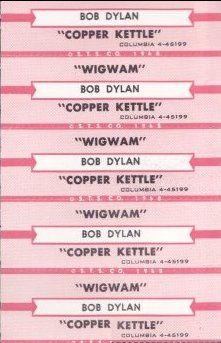 6 July 1970, USA

9 September 1971, Italy
1971, Italy

12 November 1971, USA

25 April 1973, USA, 'Hit Oldy', Hall Of Fame

September 1973, 1st variant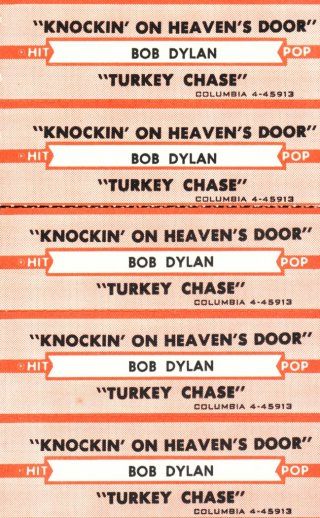 September 1973, USA, 2nd variant

September 1973, USA, 3rd variant

1973, USA 'All Time Hits'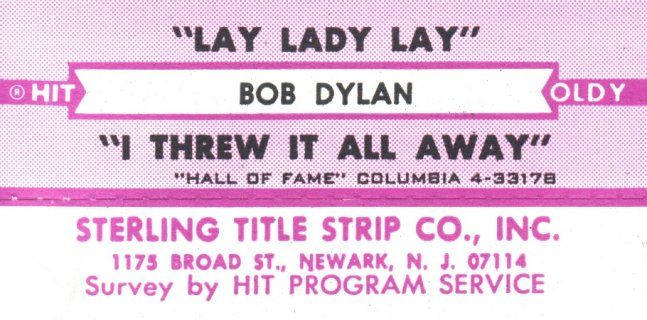 1973, USA 'Hit Oldy'

1973, USA 'Hit Oldy'


1973, USA 'Hit Oldy' (2 variants)

1974, USA, 'Hit Oldy'

February 1975, USA

November 1975, USA

January 1976, Italy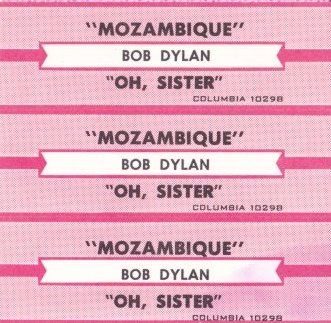 February 1976, USA, set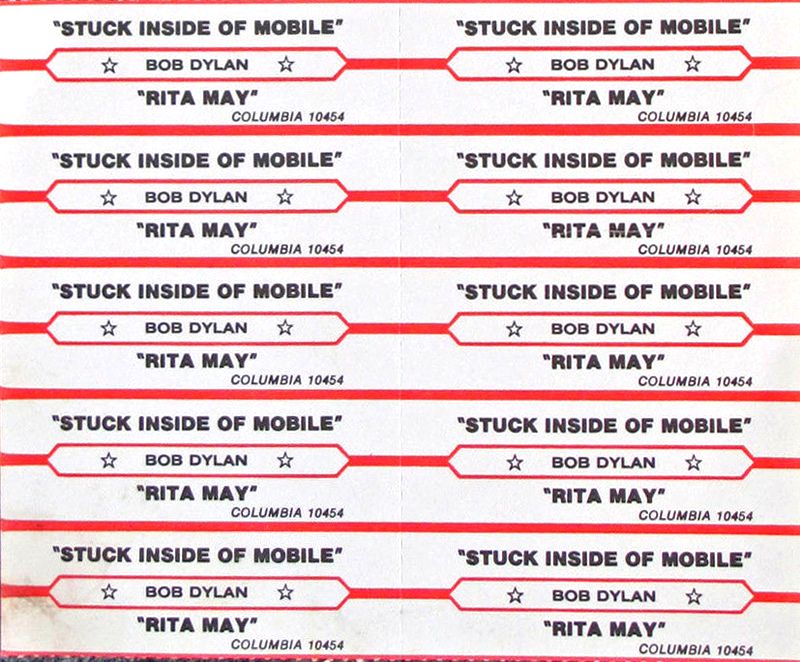 November 1976, USA
November 1976, USA, variant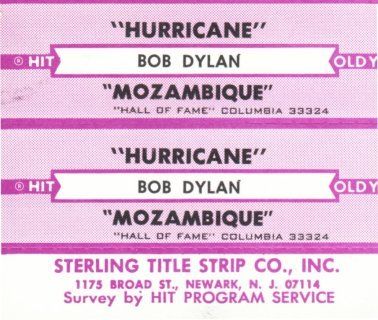 November 1976, USA, 'Hit Oldy, Hall Of Fame'

1976, USA, 'Hall Of Fame'


December 1978, Italy, 2 variants

1979, France [0521]

1979, Italy



15 August 1979, USA, two variants

March 1980, USA

September 1980, Italy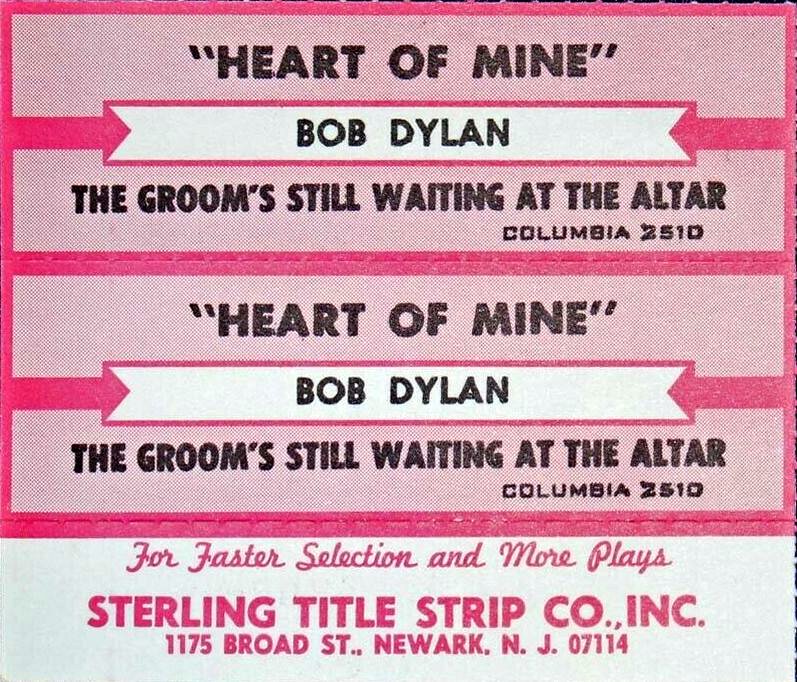 September 1981, USA

1981, France

1983, USA

November 1983, USA. The B side is actually Isis from Renaldo & Clara

1st June 1984, USA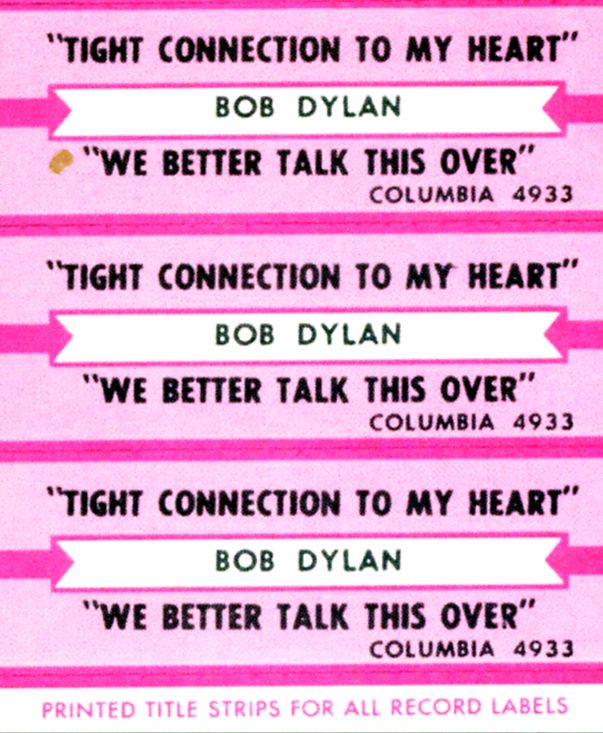 1985, USA

1985, Italy

1985, Malaysia
1980's (late), USA

October 1990, Italy. Unbelievable actually plays Born In Time!

October 1990, Italy

1997, USA, 'Classic Hit'

1997, USA, 'Classic Hit'

1997, USA, 'Classic Hit'
1997, USA, 'Classic Hit'