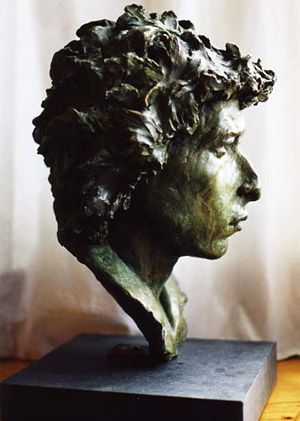 Bob Dylan in bronze by Lesley Pover
Bob Dylan has inspired generations of artists both by his art and his personality.
Transcending genres and styles, countless artworks have been created during the past four decades showing Bob Dylan or motifs based on his music and biography.

Many exhibitions are devoted to him worldwide,
showing photos or paintings inspired by his songs or his life.

Here are some documents coming from these exhibitions.