DYLAN IN EISENBERG, 2007-2008 (Germany)
Eisenberg/Jena resident Ronald Born exhibited some of his Dylan collectables for two months, from 1 December 2007 till 3 February 2008 in the Stadtmuseum in Eisenberg, celebrating Bob's 70th birthday.
Thank you to Hanns-Peter Bushoff for scans and explanations.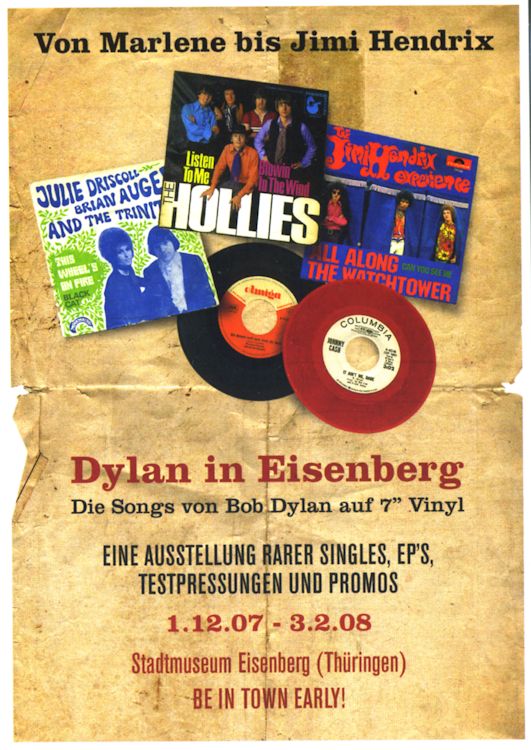 Postcard/flyer of the exhibition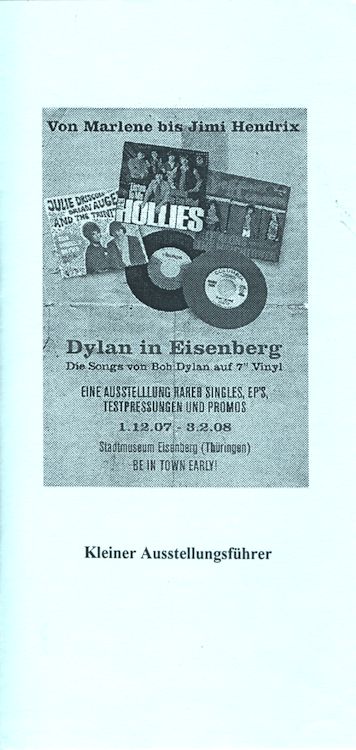 Programme of the exhibition, explaining what is displayed in each window.