BOB'S ROOM, Berlin, 1st-23 December 2016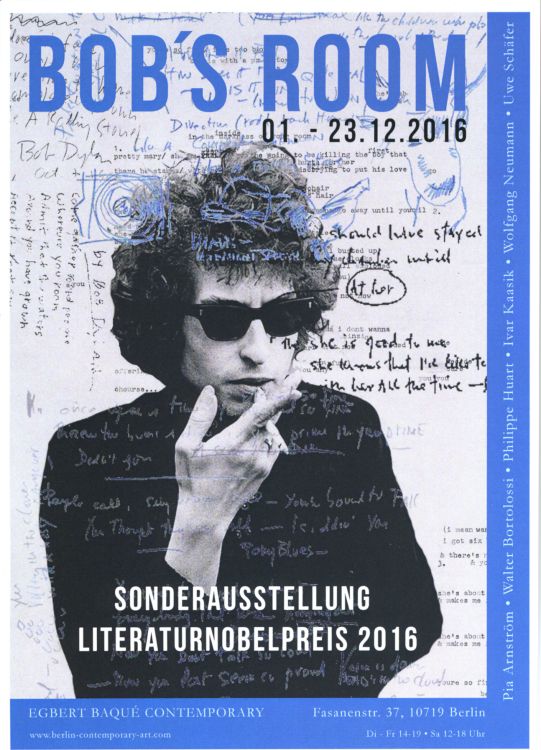 Leaflet for the exhibition.
Egbert Baqué Contemporary is a Gallery In Berlin. Its owner, Egbert Baqué, is a Dylan fan who gathered around a dozen works of art by various artists with a Dylan connection in his gallery: this exhibition was called "Bob's Room".