KEEP YOUR EYES WIDE,
DYLAN ON CAMERA 1961 to 1975
SNAP Galleries Photos Exhibition, Birmingham, England, 9 Oct - 13 November 2004.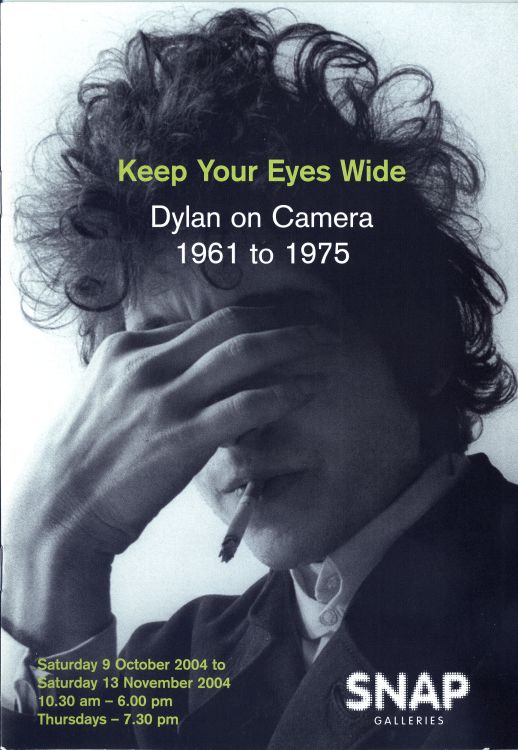 Souvenir eight page A5 size (21 cm x 15 cm) brochure for the 2004 exhibition of photographs of Bob Dylan by various photographers from the period 1961 to 1975, including Jerry Schatzberg, Dan Kramer, Art Kane, Ken Regan, Fred W McDarrah, Amalie R Rothschild and others. The brochure contains a selection of black and white and colour shots throughout, and a great shot on the cover from 1965 by Jerry Schatzberg.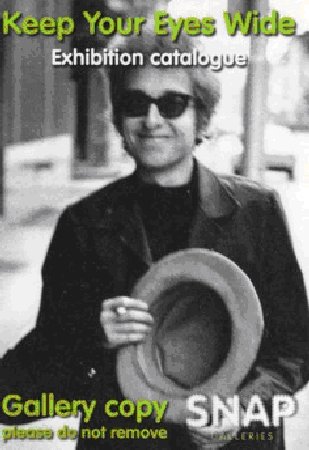 same, gallery copy