BOB ET MARYLIN
BOB ET MARYLIN is an exhibition that took place in Paris from 22 January to 31 March 2020, in the Galerie Dina Vierny, 36 rue Jacob, Paris, 6ème.
It featured photographies of Marylin Monroe by Bert Stern in 1962, and Bob Dylan by Jerry Schatzberg in 1965. Only eight photos of Bob Dylan were presented, a very short selection of the 2006 exhibition 'Dylan Par Jerry Schatzberg'.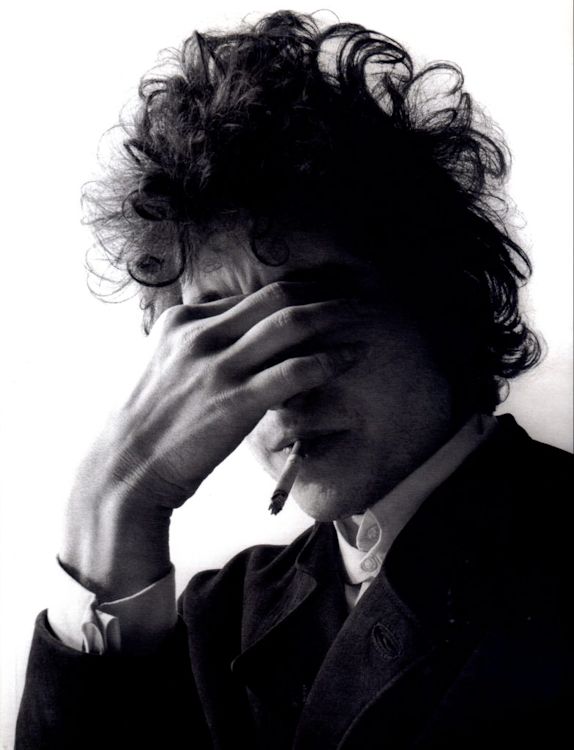 Catalogue, 80 pages; same as the 2006 catalogue, presents a lot of photos that are not shown this time in the gallery.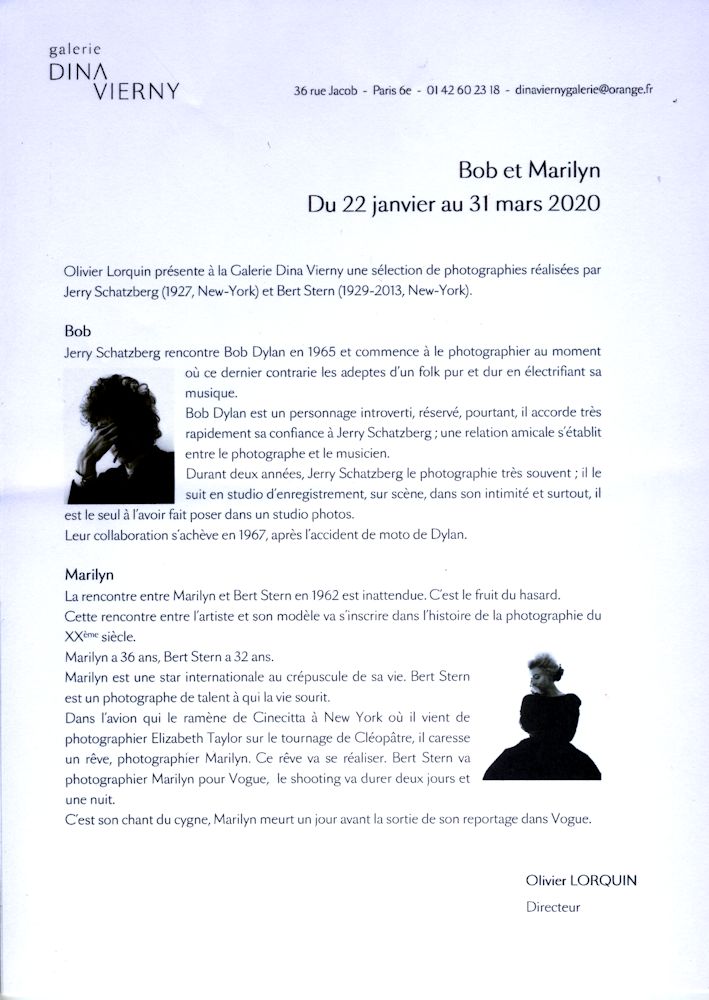 flyer
The Bob Dylan part of the exhibition: