VON RODIN BIS BOB DYLAN: KUSS (Berlin 2017)
KUSS (The Kiss, from Rodin to Bob Dylan) was an exhibition presented by Anna Grosskopf and Tobias Hoffmann in Berlin, Bröhan Museum, 15 June - 3 October 2017.

Wienand Verlag & Medien 2017, hardcover 232 pages. Catalogue of the exhibition. In German.
ISBN 9783868323757

8-page flyer for the exhibition,
10,5 x 21cm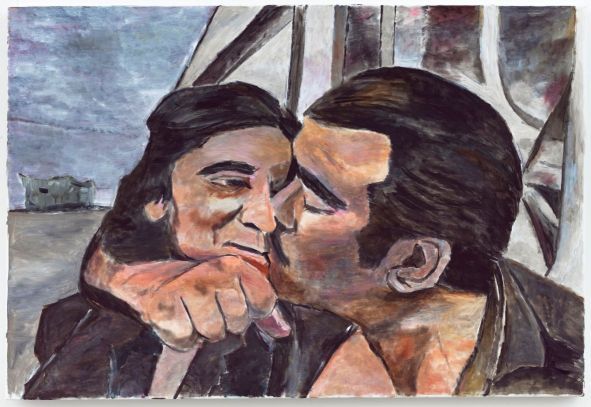 ' 'The Kiss' (2012), oil on canvas, private collection, was the Dylan painting presented at the exhibition.