THE BOB DYLAN PHONE CARDS
Most of these phone cards are from China, only one comes from the USA. Though obviously made of plastic and not paper, they nevertheless deserve a room in the Bob Dylan Paper Site: first because some of them reproduce magazine front covers, second because they are beautiful, and third because every rule has its exceptions!

Many thanks to Xavier Cunillera for bringing the idea and the scans.
USA: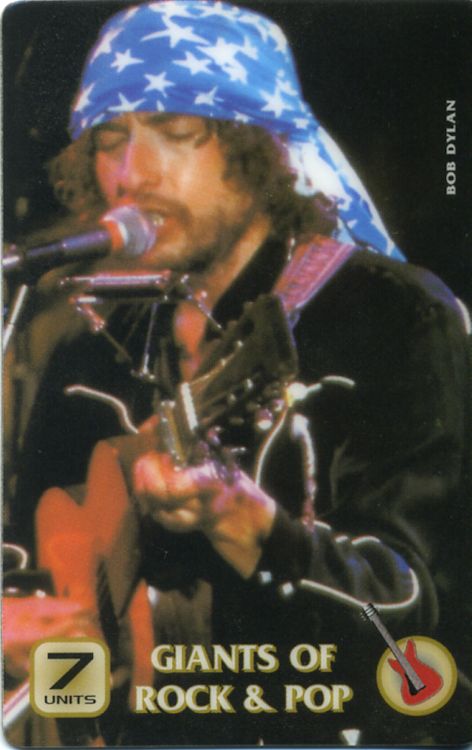 Satelite Calling Card, 1998
CHINA SATCOM: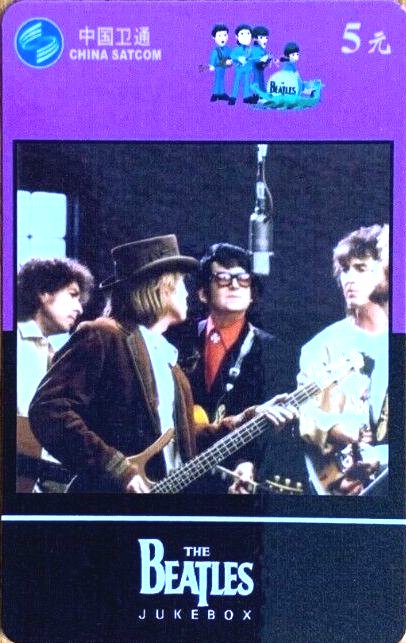 The Beatles Jukebox series
CHINA UNICOM series: