Here are some vintage Bob Dylan-related jigsaw puzzles. Argentina is very well represented in this category.
You will also see below private publications made by fans for fun, in very limited editions.

But, as you know, Times Have Changed, and nowadays, MUCH more Bob Dylan puzzles are available on the Internet: just have a look here, to see dozens of them. They are not presented here.

Below: Industria Argentina, this is a series of 5 different puzzles; 20 cm x 14 cm (8 inches x 5,6 inches). Each puzzle contains 6 pieces.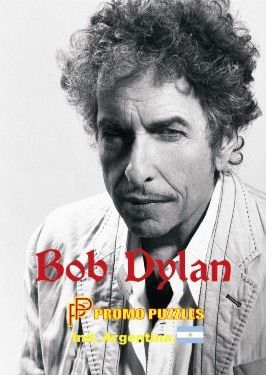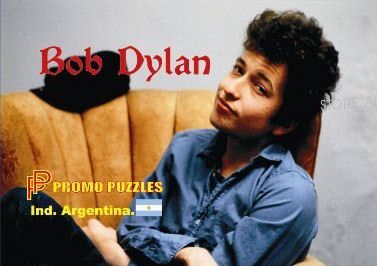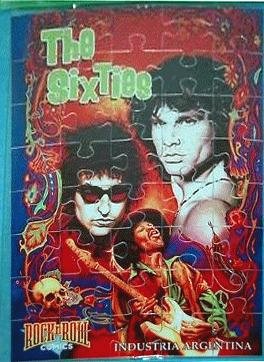 Industria Argentina, 'The Sixties, Rock'n Roll Comics',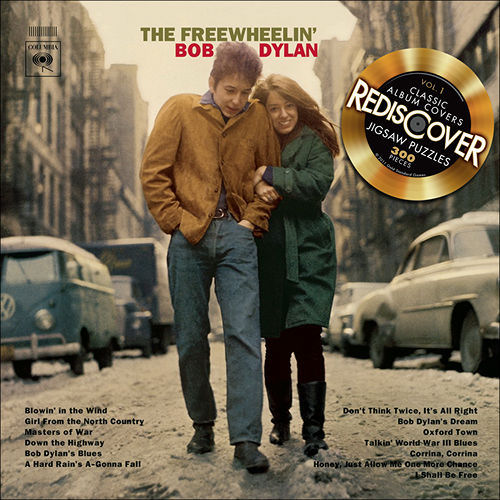 THE FREEWHEELIN' BOB DYLAN Album Cover; 300 pieces.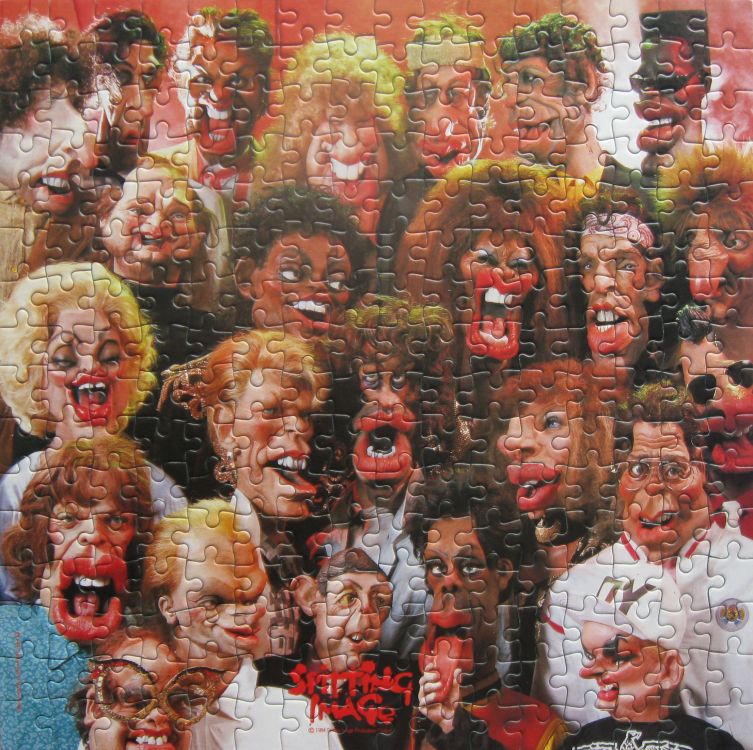 1984, 'Spitting Image'. 256 pieces, 12" size. Bob is at top left. Related with the British TV satirical puppet show. Noted 'copyright 1984', probably for the series name; this item could be for the 1985 USA For Africa campaign. Collection Hans Bosch.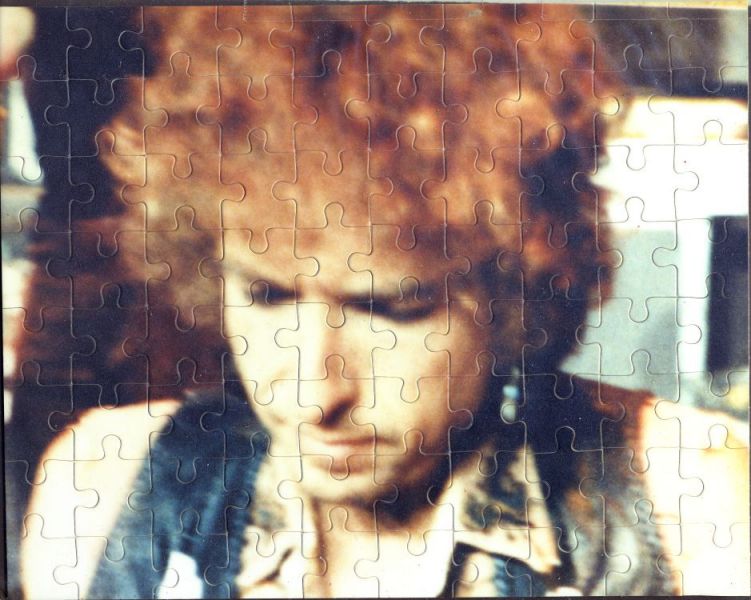 1986, private publication by Roger Wass, from an original photo he took at the Hearts Of Fire filming in Bristol.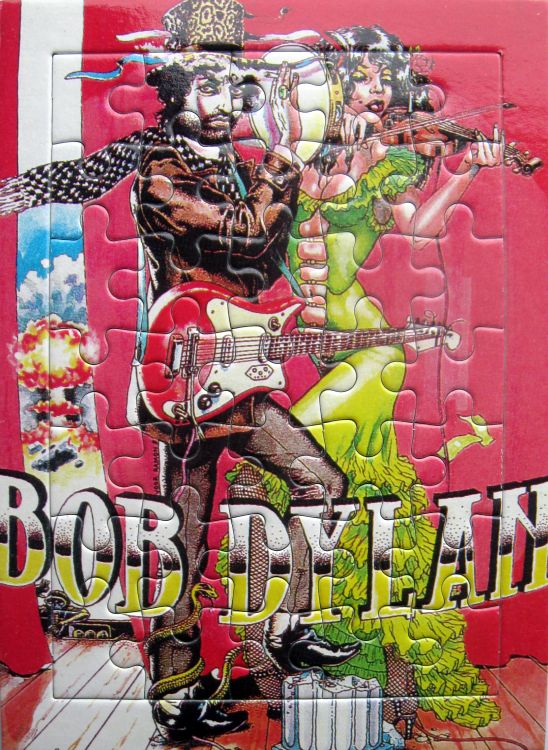 1995-1996, private publication by Hans Bosch, sent as Christmas card to his Dylan friends.
6 copies only were made. Based on the drawing by Dutch underground comic artist Peter Pontiac.
Size is 12.5 x 17 cm, 35 pieces. Collection Hans Bosch.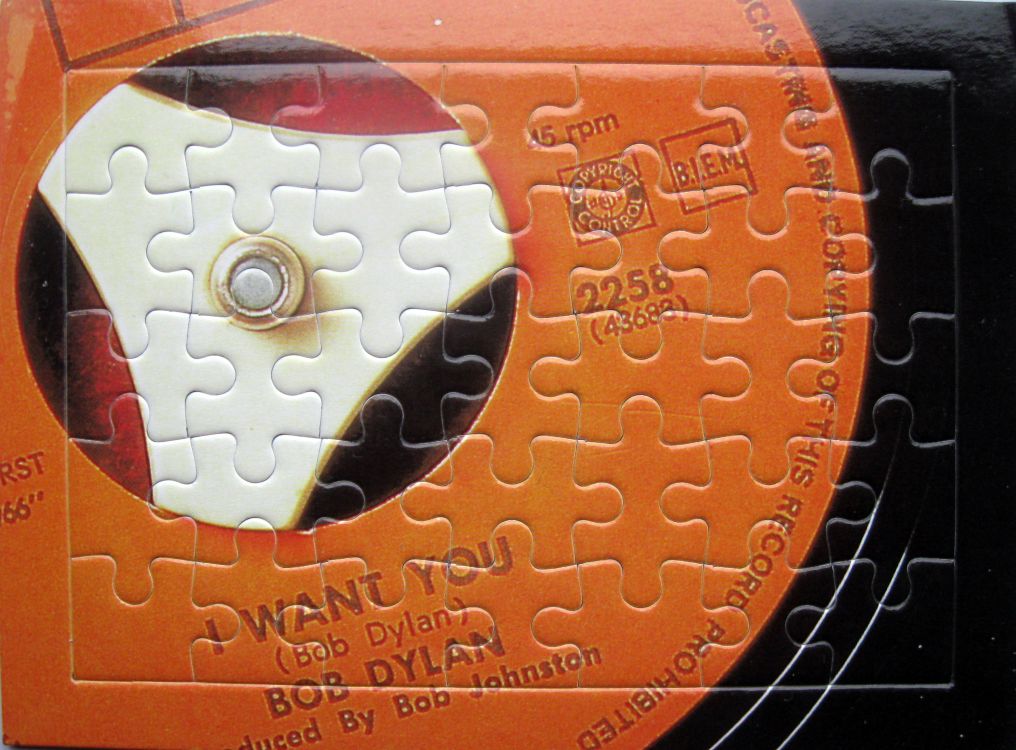 1996, private publication (and message), 12,5 x 17 cm, 35 pieces;
probably one copy only. Collection Hans Bosch.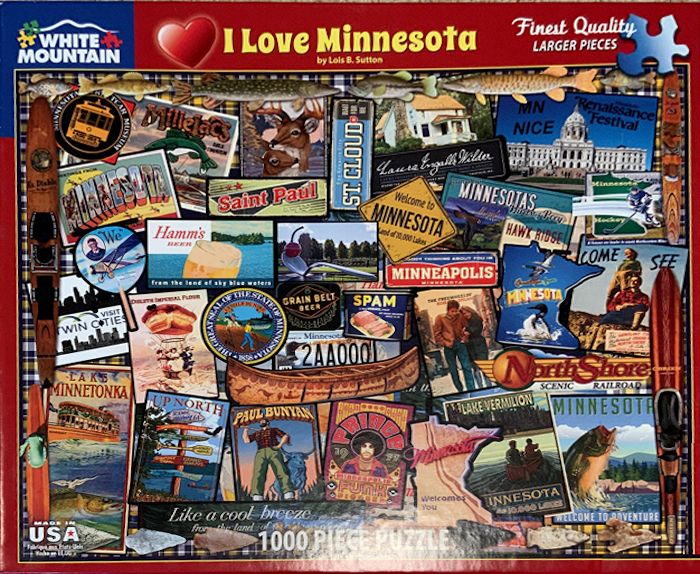 2019, I LOVE MINNESOTA, by Lois B. Sutton, White Mountain Puzzle 1000 pieces:
Prince, Paul Bunyan, and... Bob Dylan.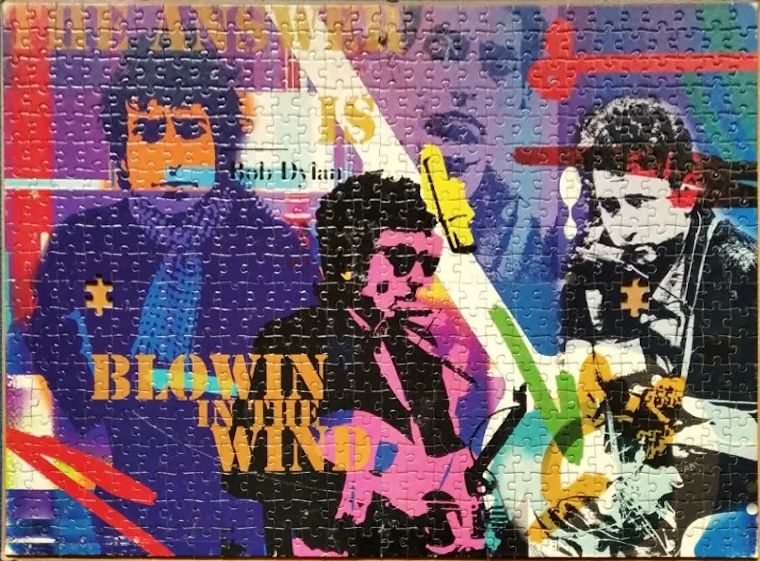 2022, Spain. This seems to be an artisanal and unique item. Seen on todocoleccion.net.