BOB DYLAN CIGAR BANDS
These five cigar bands carrying pictures of Bob Dylan were issued in Europe, probably in Holland. As they have never been wrapped around cigar bands, they might better be described as 'Advertising cigar bands'. Each band measures approximately 2.7 inches by 1.4 inches. Information eBay, scans Jürgen Wasser's collection.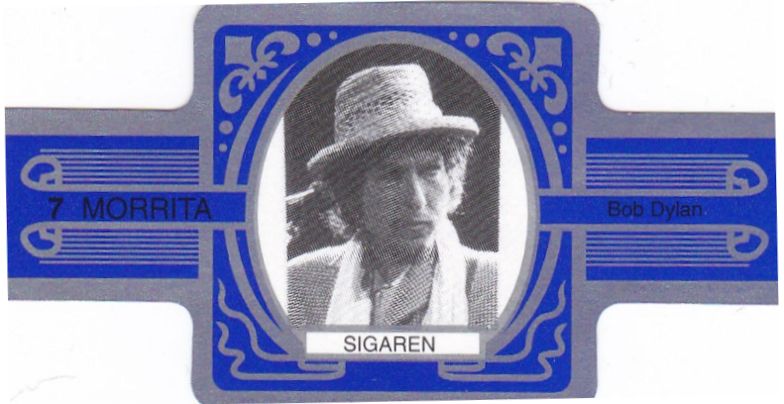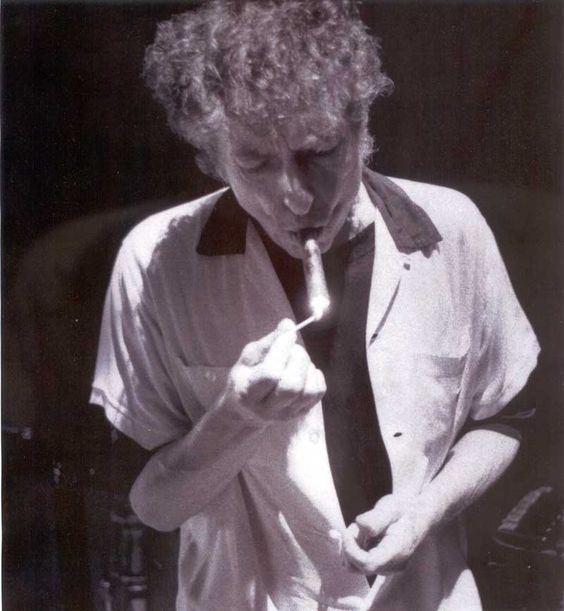 "Puffing on a big cigar..."