THE FANTASY BOB DYLAN STAMPS
The stamps, or vignettes, below are fantasy items, just made by anyone from a photo; they cannot be used
to send letters, but are quite nice and collectible. Most of them wear the mention 'Local Post'.
They can be found on the Internet.

For official stamps, see here.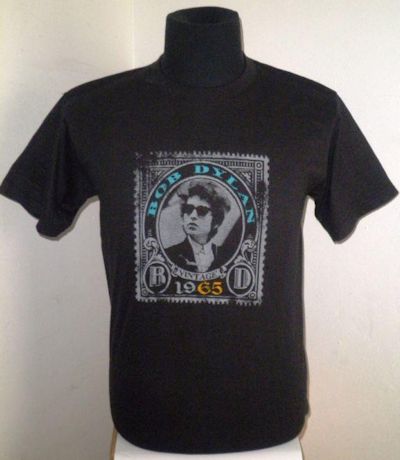 Fantasy stamp image printed on a t-shirt!
| | | |
| --- | --- | --- |
| 1967, GRANDI D'AMERICA offered by the Italian magazine GIOVANI [0421] | 1968, from Jackie Magazine. David Halpen's Trading Cards | This "US stamp" may look official, but is actually a fantasy item. |
Blowin' In The Wind series:





Musical Master series: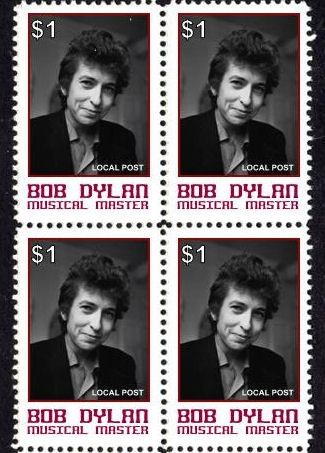 Rock Hall Of Fame series:
Rock'n Roll Hall Of Fame, Cleveland Ohio series: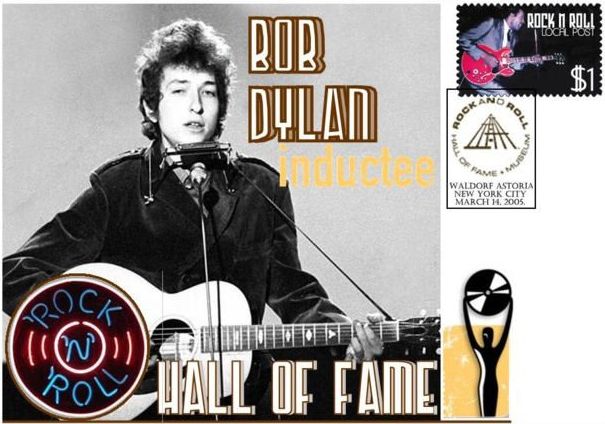 On illustrated enveloppe
American Icon series: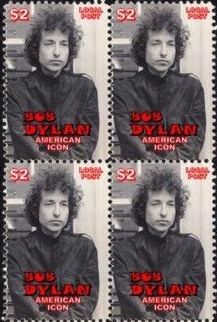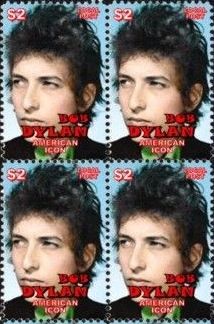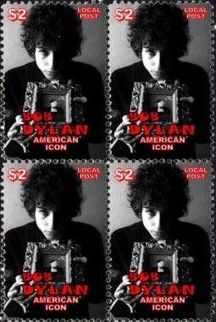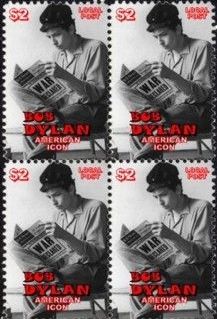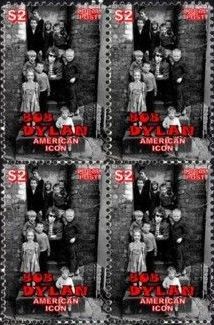 Vara TV Magazine series: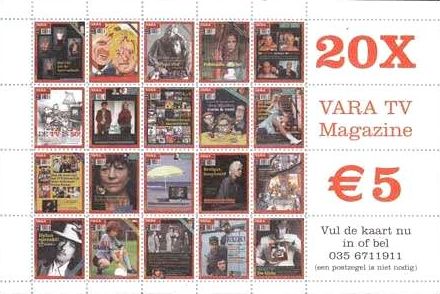 Promotional card for Dutch TV Guide with covers of the latest issues; Bob Dylan is at the bottom left.
Vara TV Magazine series: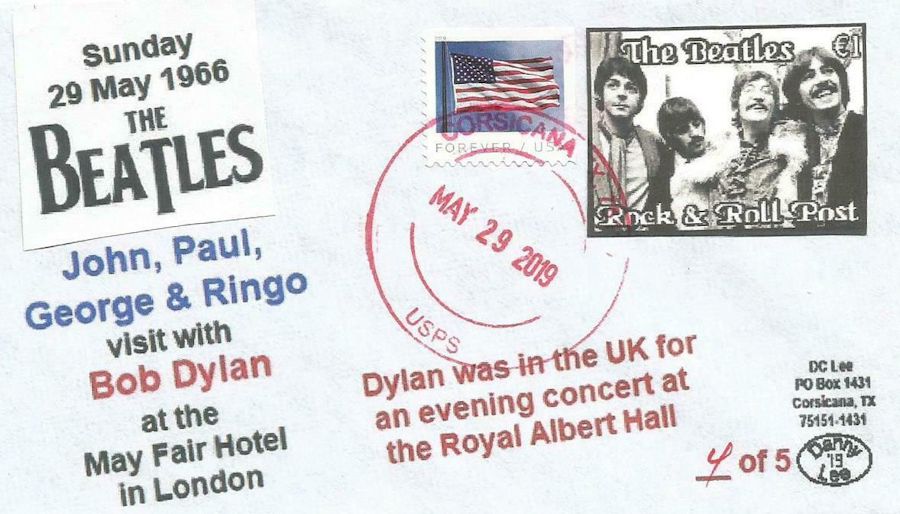 29 May '66 Beatles and Bob Dylan at Mayfair Hotel, London. USA, 2019
The CHARTONIA series: As for the QUOTATIONS series (below), "this is a privately produced series of fantasy postal stationery cards specially intended to promote thematic collecting. (...) While they make an attractive addition to most display collections, they should not be used in competitive philathely, as being unofficial, the entry would lose marks."
The QUOTATION SERIES: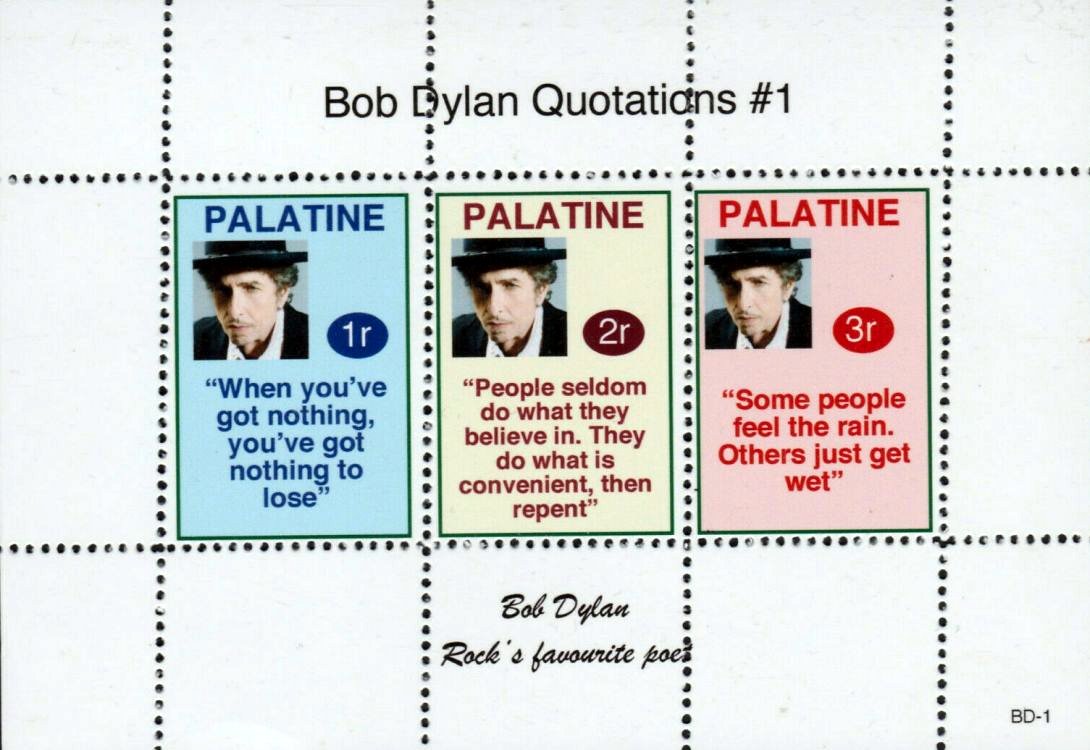 Bob Dylan Quotations #1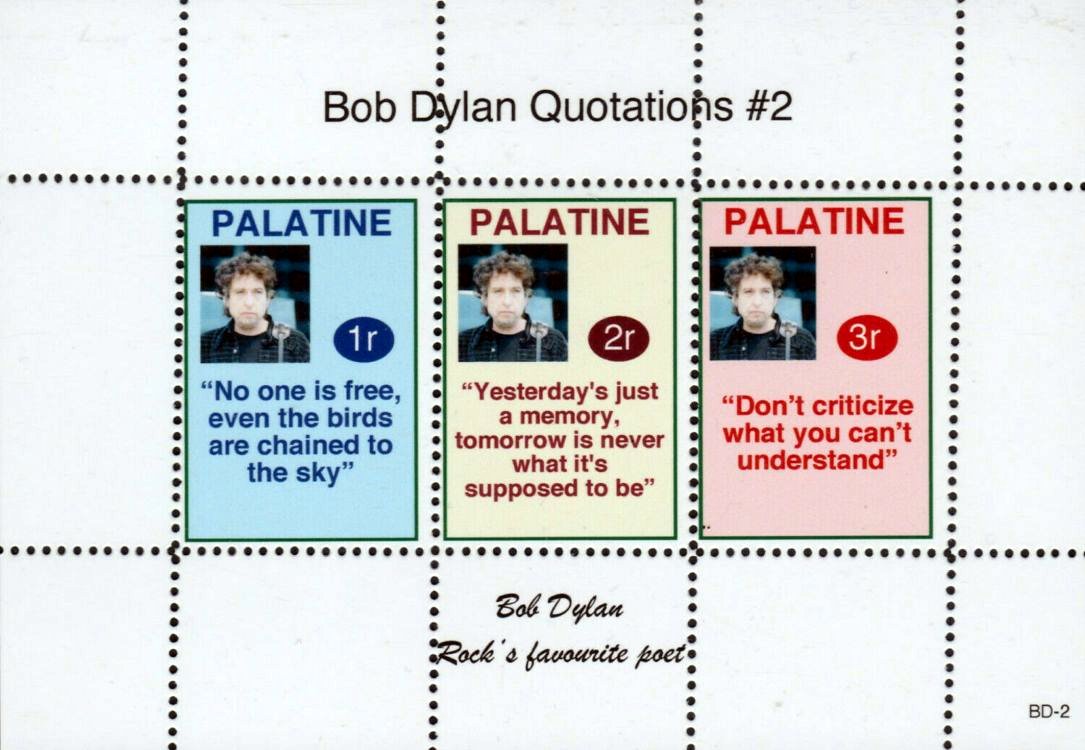 Bob Dylan Quotations #2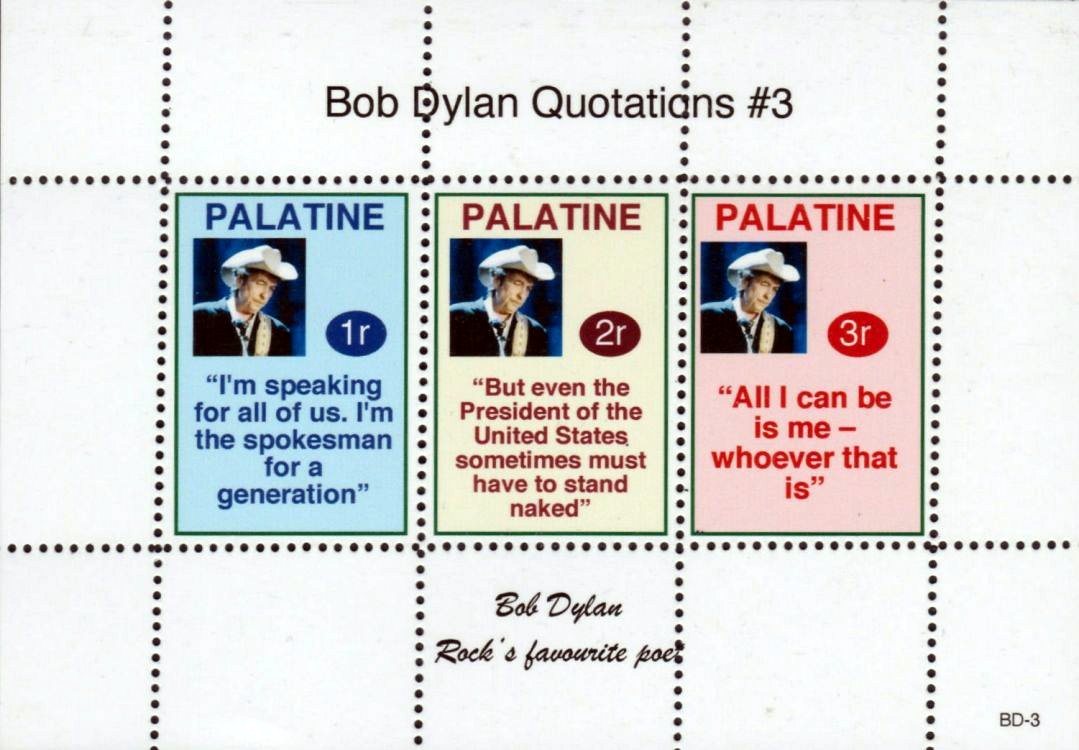 Bob Dylan Quotations #3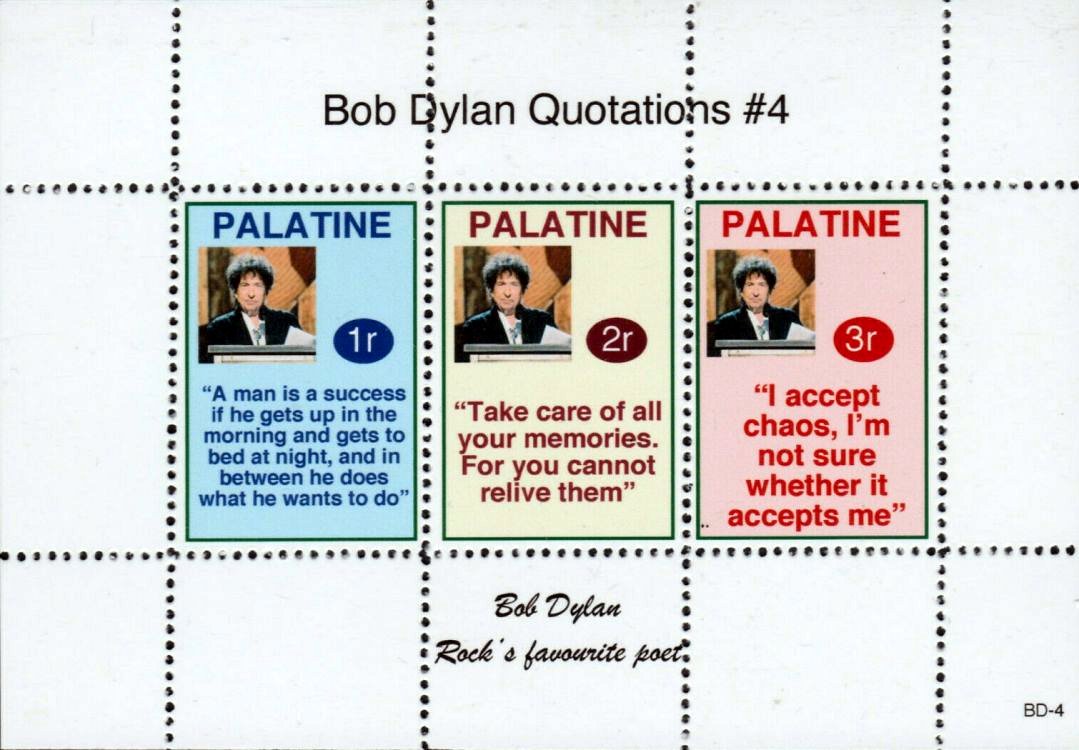 Bob Dylan Quotations #4