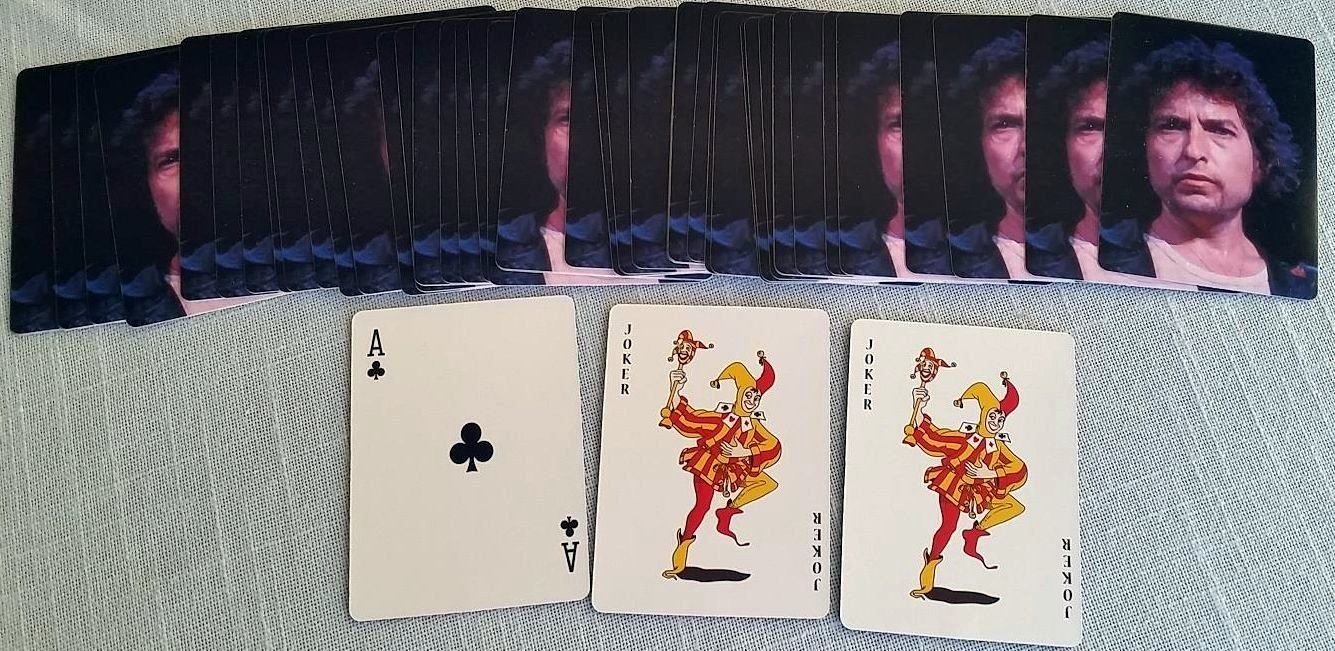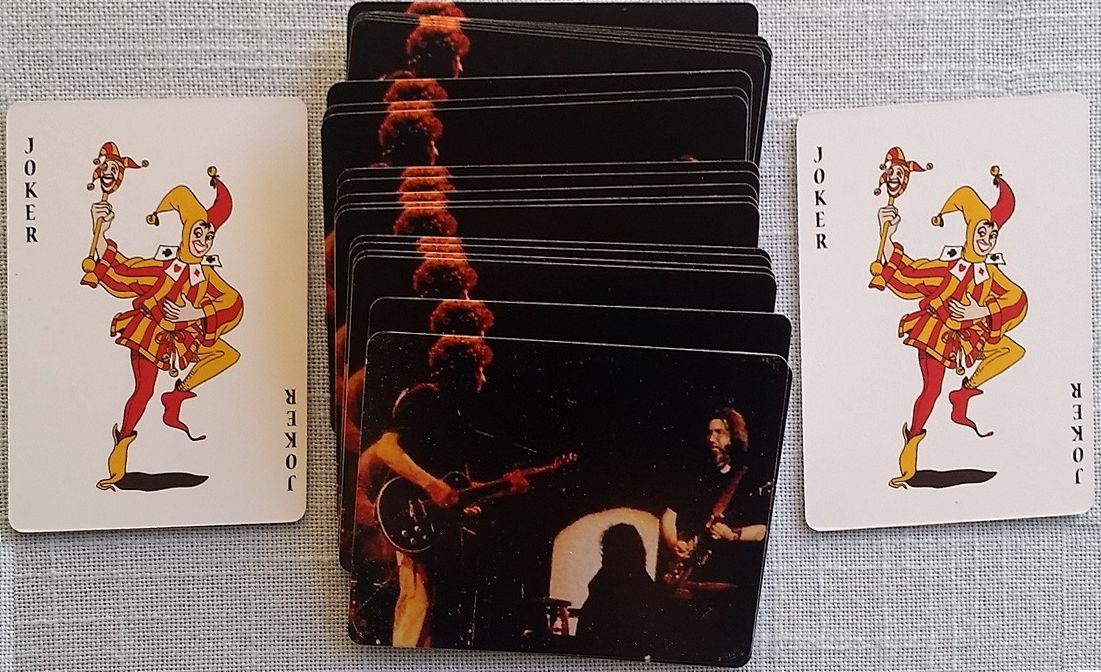 Decks with Bob Dylan image on the back of the cards (print-on-demand on the Internet).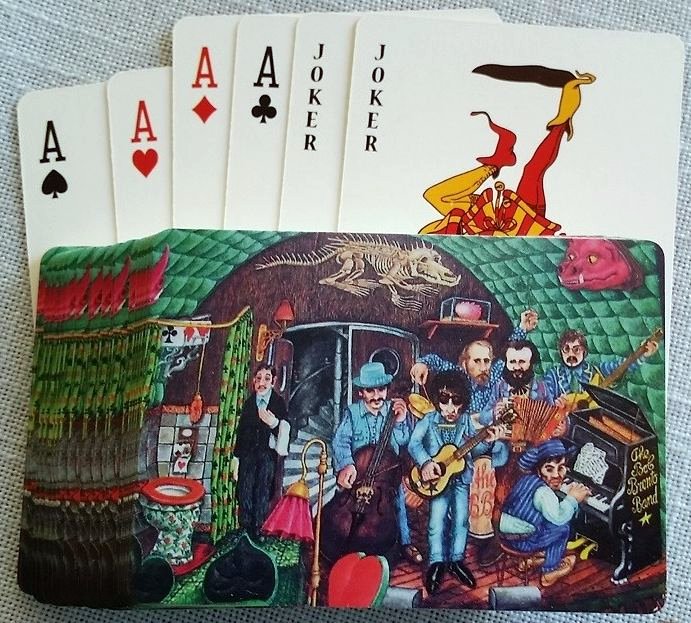 The drawing on the back of the cards is by Jan Marius Verburg:
it is an illustration taken from the 1977 book The Island of Nose, writtten by Annie M.G. Schmidt and illustrated by Jan Marinus Verburg. The drawing features Dylan and The Band disguised as "The Bob Bronto Band."
Information Hilda Fernhout. (Deck made by Shutterfly.com)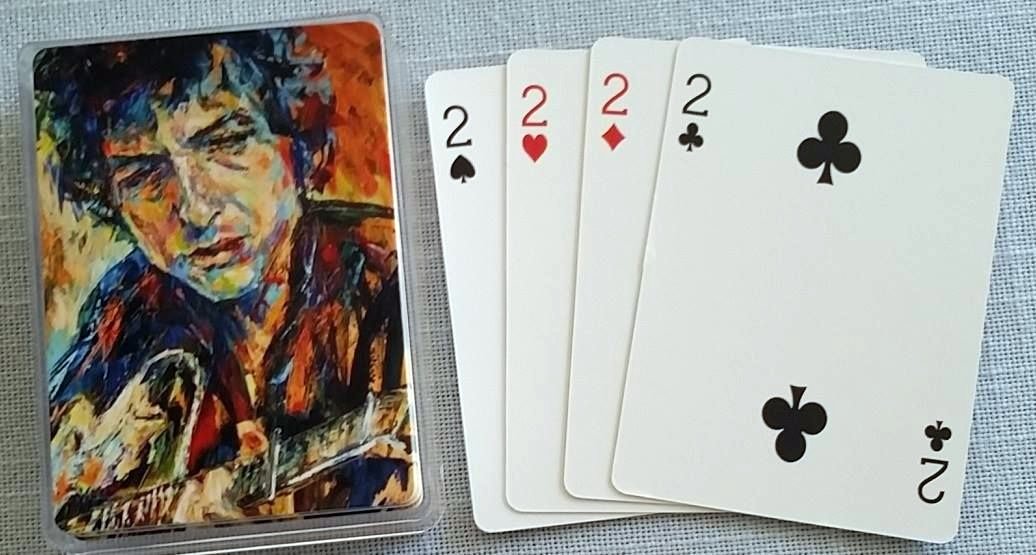 Same, another set.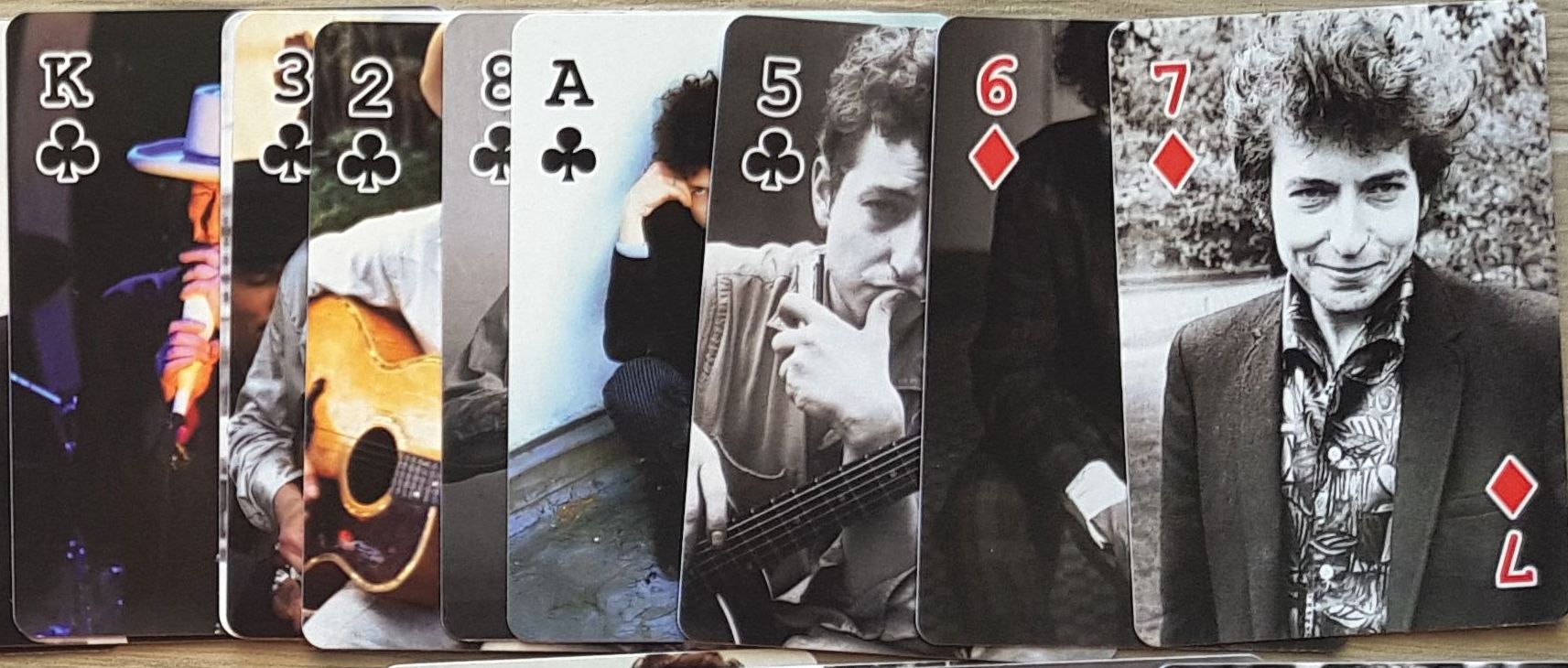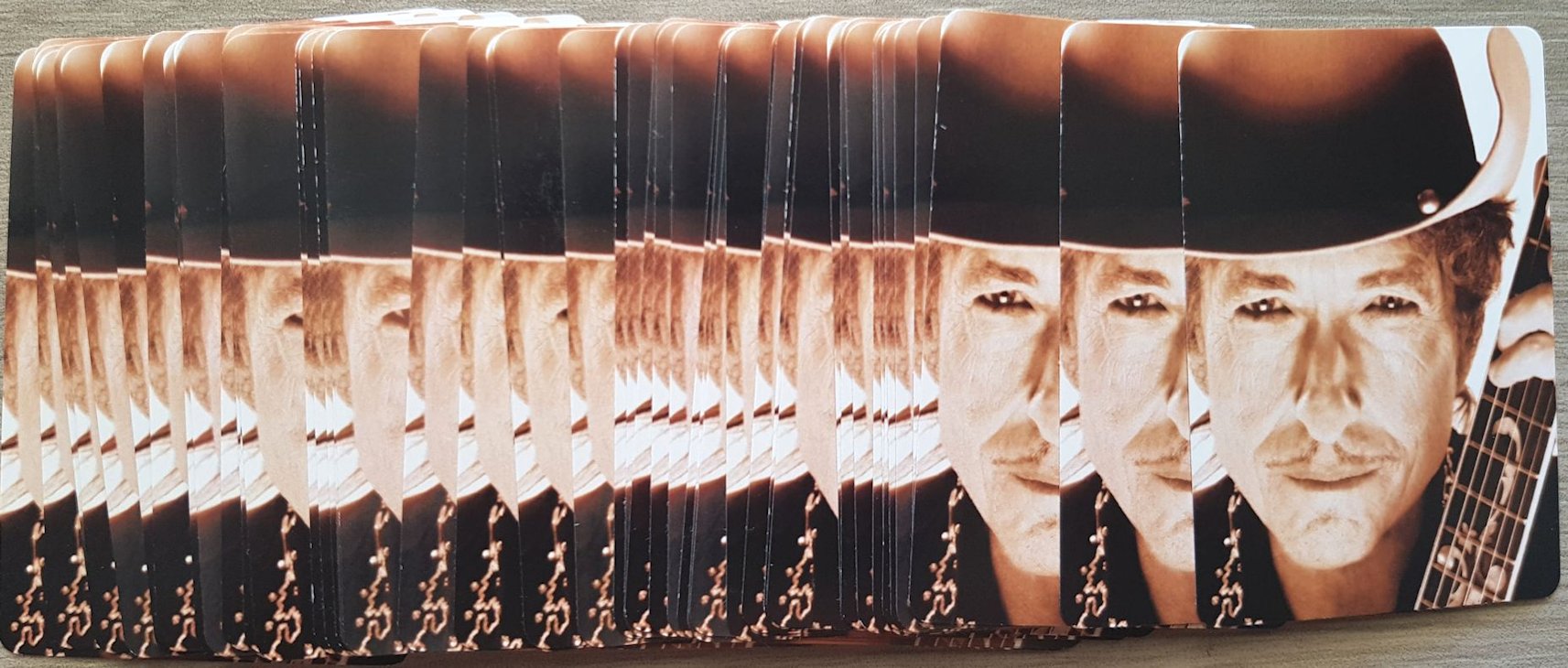 Bob Dylan deck, front and back, (Hong Kong). 54 cards, all with different photos. Click on the front image to see the whole set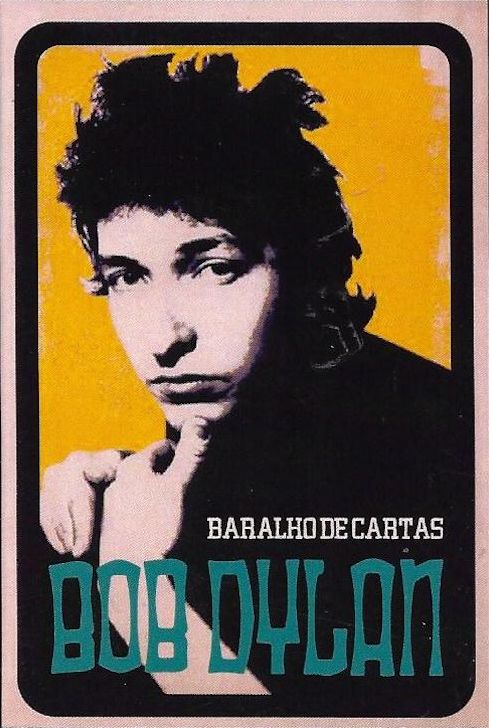 BOB DYLAN BARALHO DE CARTAS. 2016, Portugal, Editor: Ponto M.. Set of playing cards; each card has a quote from a Bob Dylan song (in Portuguese). ISBN 9789897642531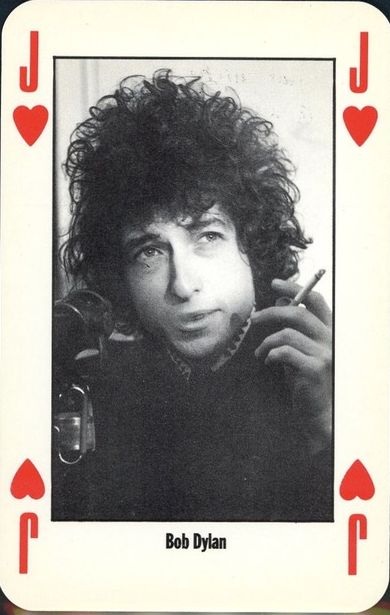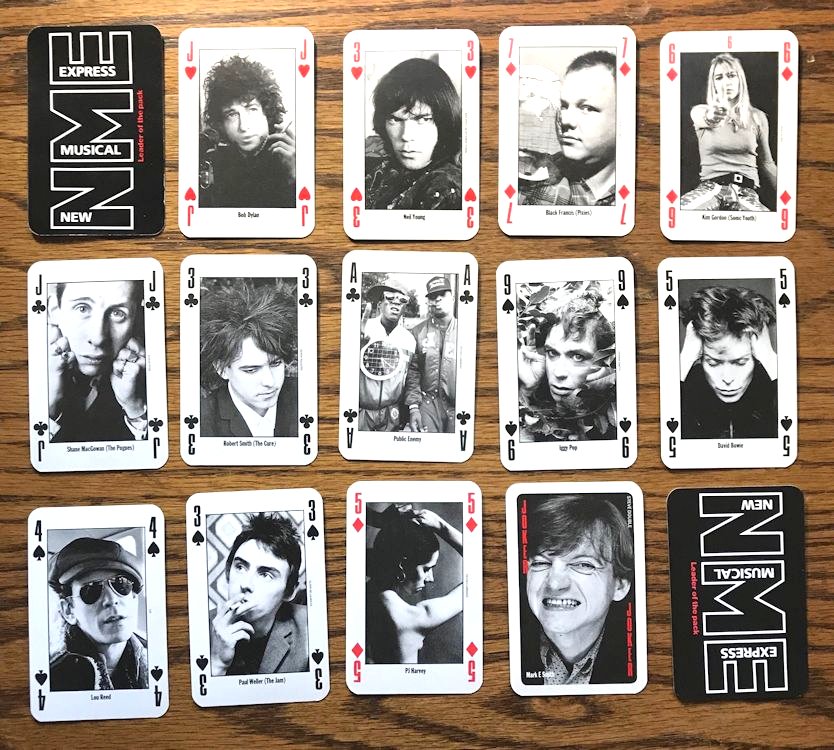 UK, 1991, NME poker game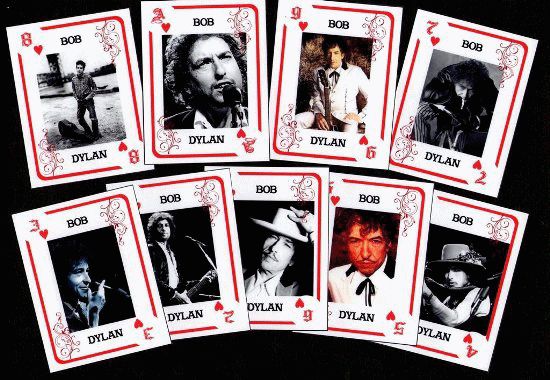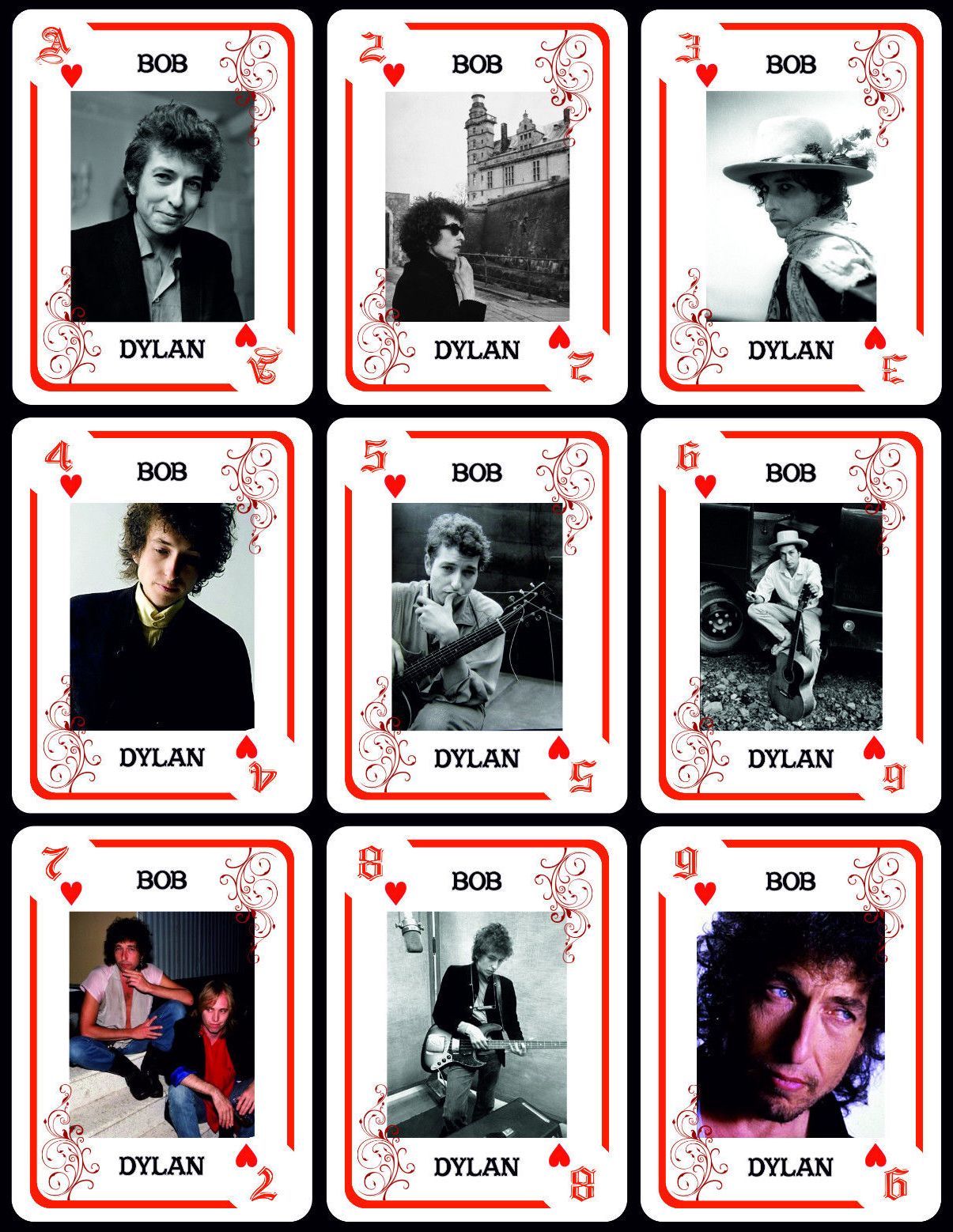 Above and below: Poker games, 54 cards, Argentina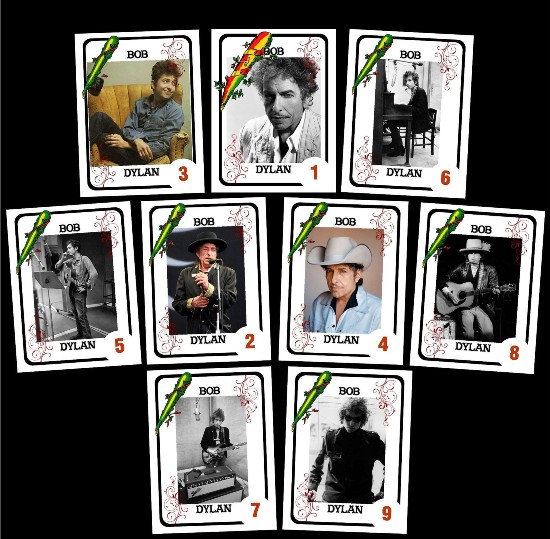 ← USA, Part of a trivia deck that featured a plethora of pop culture -movie stars, pop music, television stars, sports figures, politicians, etc...
← USA, trivia

2005, trivia pop/rock music card #56

2005 poker game



Rock'n Roll poker card



Picture card from a board game called Hoopla

no information... Is that Jokerman?

1969 Globe Imports



1989 Lowîze, Rock'n Roll
52 cards set, France

Sony Tape deck
H-P Bushoff collection