BOB DYLAN TAROT CARDS
The Welkin Dylan Deck: 78-card Tarot deck and 210-page companion book based on the music and life of Bob Dylan, that combines pop culture, history, biography, psychology, music appreciation, and esoteric wisdom in a way unique in the Tarotsphere. Unlike most tarot decks, Welkin decks are accompanied by a companion book explaining each card's significance in detail. It contains colour photographs of each card as well as supplemental material and provides fascinating details concerning 156 Bob Dylan songs. [1221]
This is a suscription project: see all details here.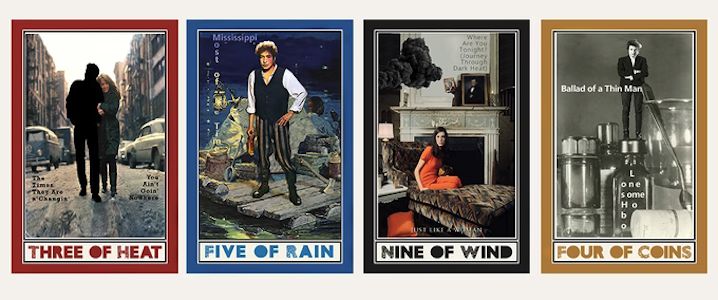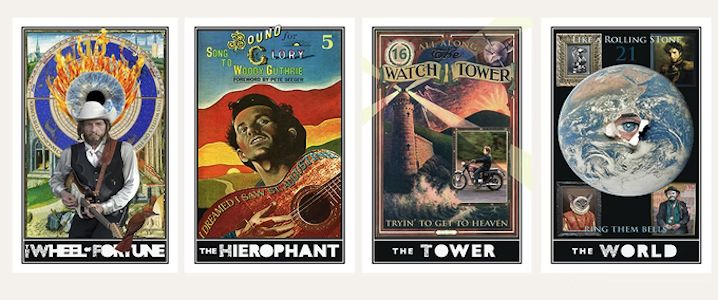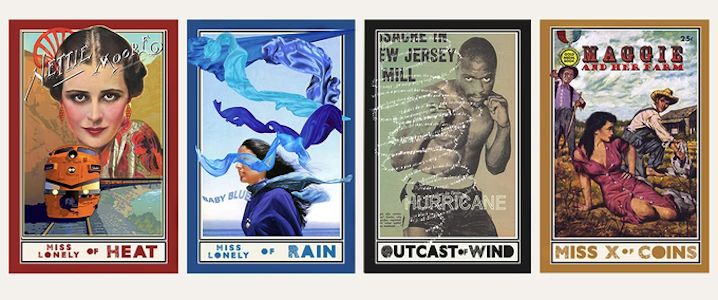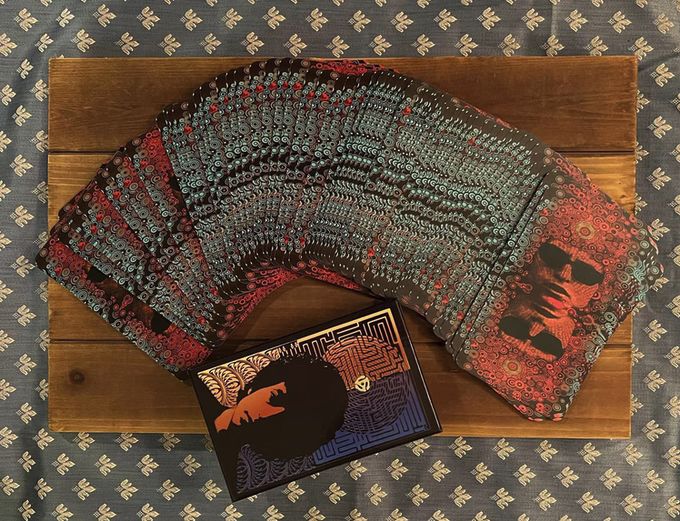 Below: In the Chris Paradis Rock & Roll deck (500 ex only), 2000, Bob Dylan is 'The Hermit'.