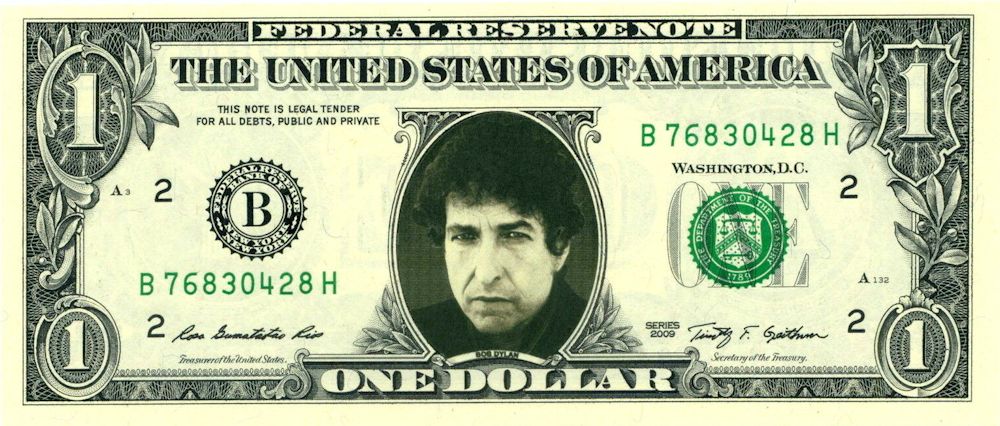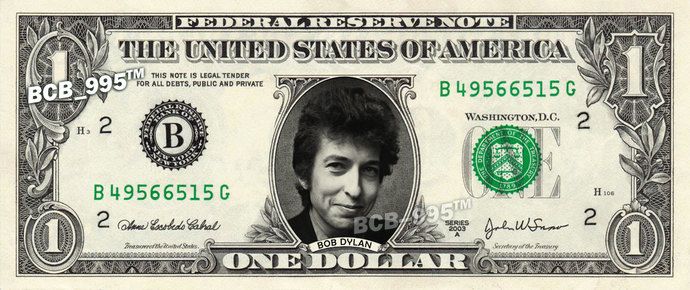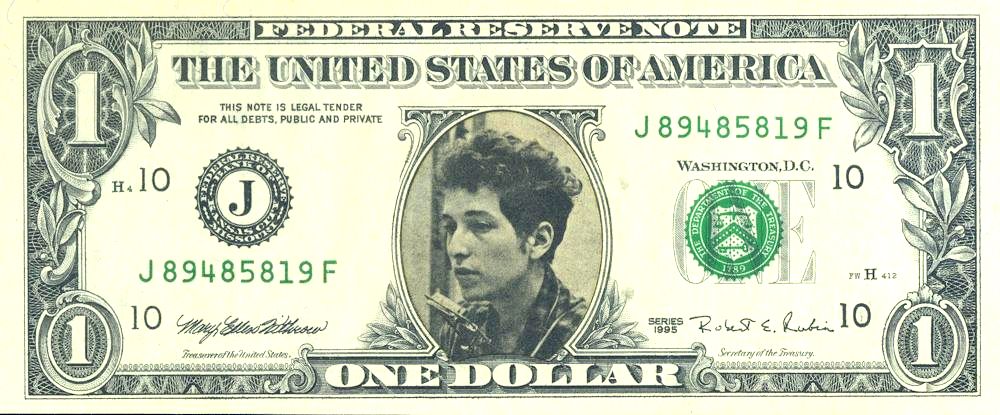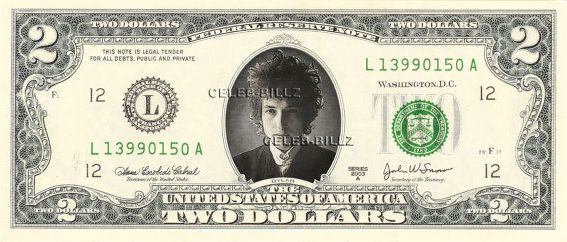 rare $2 banknote #1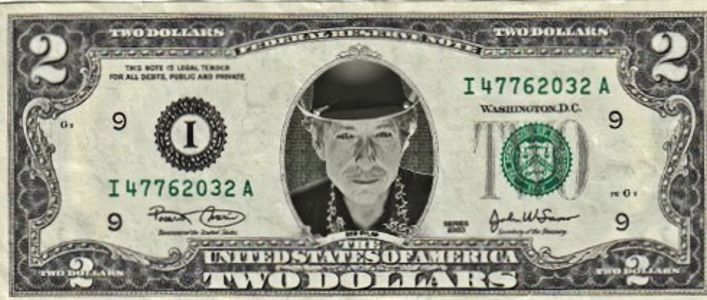 rare $2 banknote #2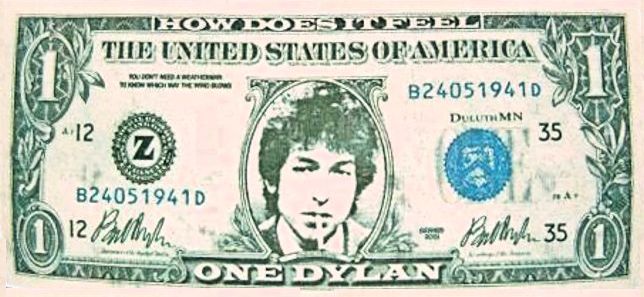 Dylan currency !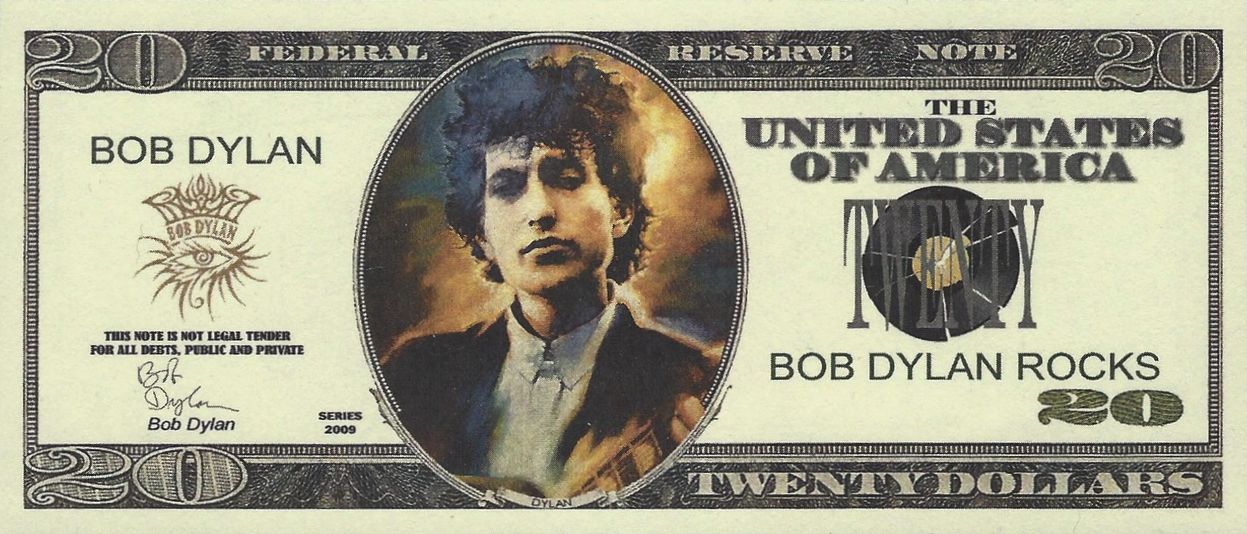 Bob Dylan Rocks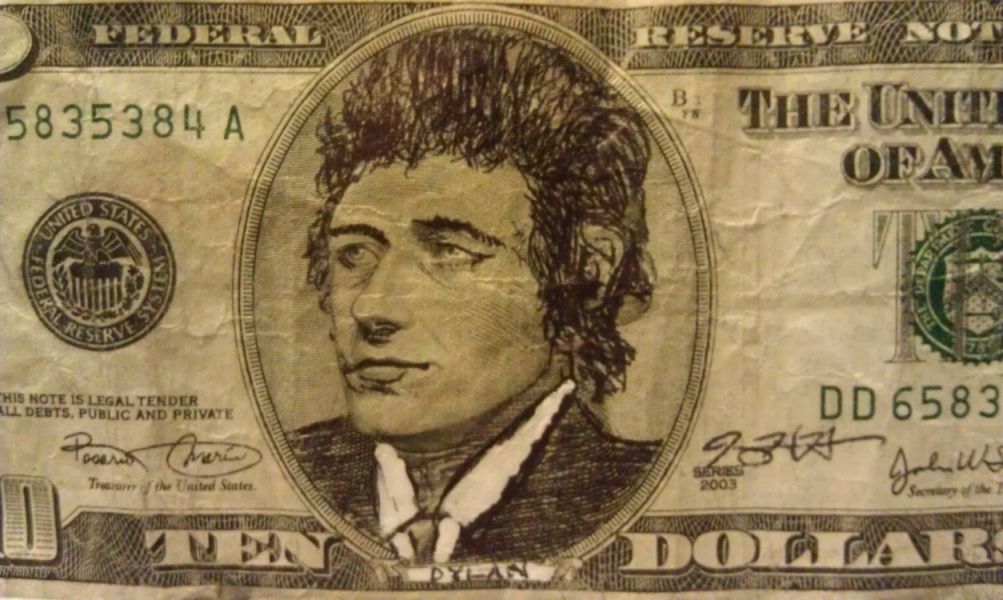 Dylan on a $10 banknote, by Jeremy Hara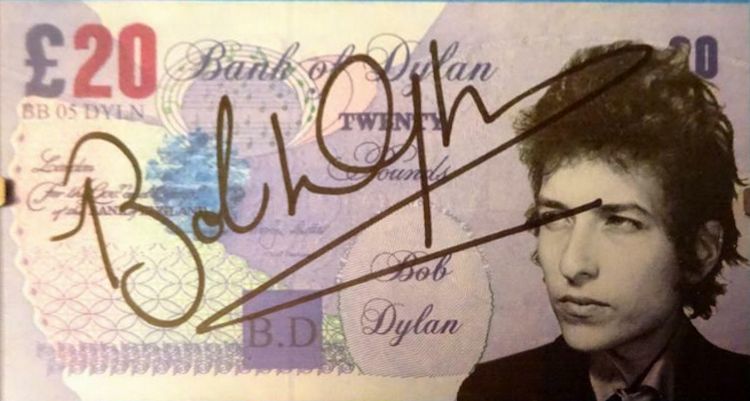 20£, 'Bank Of Dylan'. Though sold with a certicate of authenticity, the signature looks more than suspect.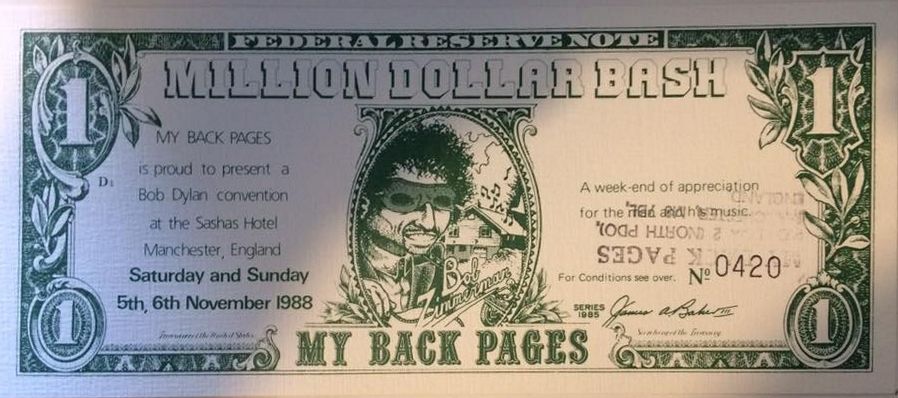 1988: "MillIon Dollar Bash" (Bob Dylan convention) flyer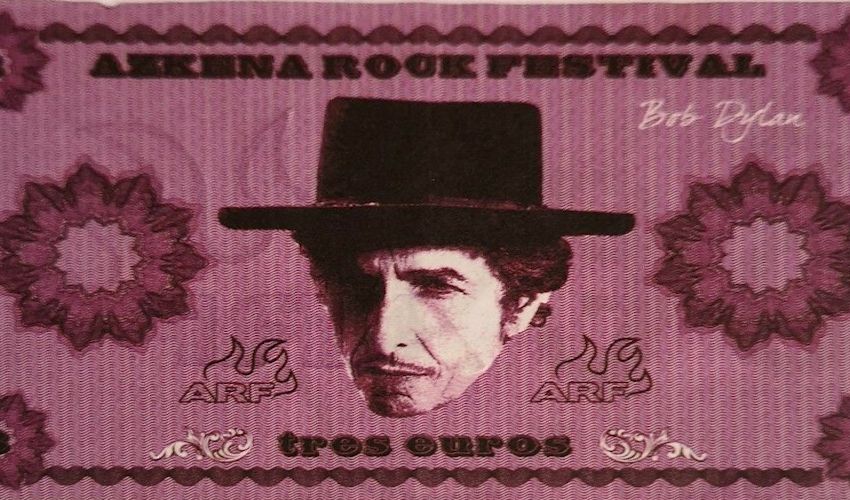 Special Dylan 3€ banknote for the Azkena Rock Festival, Spain, where Bob Dylan performed on 26 June 2010.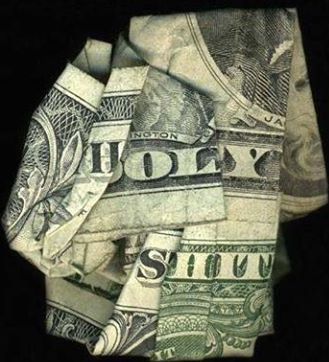 The Dylan connection is the title of this artwork: "Money Does Not Talk, It Swears", line from It's Alright, Ma (I'm Only Bleeding). Source: https://imgur.com/gallery/0FOwHuV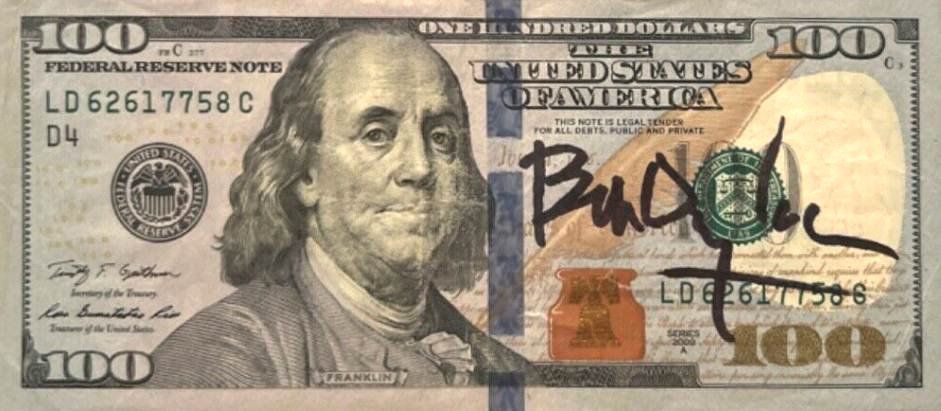 Signed banknote, found on eBay by Jürgen Wasser