MELODY MAKER, UK
A Classic of the British rock press!
MELODY MAKER, published in the United Kingdom, was, according to its publisher IPC Media, the world's oldest weekly music newspaper. It was founded in 1926 as a magazine targeted at musicians; in 2000 it was merged into "long-standing rival" (and IPC Media sister publication) NEW MUSICAL EXPRESS. Originally the MELODY MAKER (MM) concentrated on Jazz, and had Max Jones, one of the leading British prosletysers for that music, on its staff for many years.
It was slow to cover rock and roll - one editorial describing the music as "a flash in the pan" - and lost ground to the NEW MUSICAL EXPRESS (NME), which had begun in 1952. MM began its MELODY MAKER LP charts in November 1958, two years after the RECORD MIRROR published the first UK Albums Chart.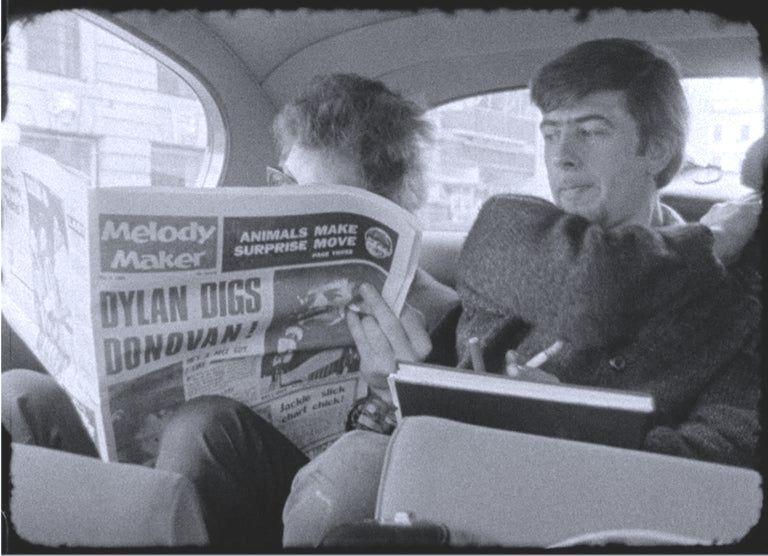 Bob Dylan reading Melody Maker, issues 8 May 1965 and 14 May 1966.

6 March 1965

27 March 1965

4 April 1965

17 April 1965

1st May 1965

8 May 1965

22 May 1965



11 September 1965



13 November 1965, Colour Section

14 May 1966


4 June 1966

6 January 1968

27 January 1968

27 April 1968

17 August 1968

2 November 1968

26 July 1969

2 August 1969

16 August 1969

23 August 1969

30 August 1969

6 September 1969

20 September 1969

12 June 1970

20 June 1970

13 July 1970

17 April 1971

12 June 1971

7 August 1971

27 November 1971

3 February 1973

10 November 1973

29 December 1973

12 January 1974

27 April 1974

10 August 1974

28 June 1975

8 November 1975

10 January 1976

Spring 1976 Special

9 October 1976

16 October 1976

20 August 1977

4 February 1978

11 March 1978, 1/4 page

6 May 1978

17 June 1978, 8 pages

24 June 1978

24 June 1978 8-page special

15 July 1978

22 July 1978, 4 pages

29 July 1978

6 January 1979

17 February 1979

17 November 1979

27 June 1981

4 July 1981

3 February 1990, 8 pages