DYLAN PRESS IN DUTCH LANGUAGE
- TIJDSCHRIFTEN IN DE NEDERLANDSE TAAL
Most of these magazines are from Holland, some are from Belgium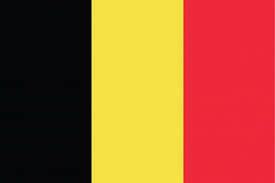 .
FOR DETAILS, PLEASE CLICK ON THE TITLES:
AD Magazine
Aktie
Aloha (2 different magazines)
Antwerpse Morgen (De), Belgium
Back Stage, Belgium
Bijster
BoekenkrantCountry Gazette
Disk
Entr'Acte
Eurodisc Agenda
Exit
Film en Televisie
Film Magie, Belgium
Financieele Dagblad (Het)
Free
Groene Amsterdammer (De)
Harlekijn
Heaven
Hitweek / Witheek
HP / De Tidj
Humo, Belgium
Joepie, Belgium
Katholieke Illustratie
Lust For Life
Mania
Morgen (De), Belgium
Music Home
Muziek Expres

Muziekkrant
Nationale Top 100
NRC
Oor
Parool (Het)
Platenblad
Pop Mix
PTP
Republikein (De)
Revolver
Shots
Smilin' Ears
Soundz
Spruit, Belgium
Stick
Studio
Teenbeat
Tirade
Tliedboek, Belgium
Tuney Tunes
Vara TV Magazine
Veronica
Volzin
Vooruit, Belgium
Vpro Gids
Vrij Nederland
Vrije Volk (Het)
Zie, Belgium

Dutch is a West Germanic language spoken by around 23 million people as a first language and 5 million people as a second language, constituting the majority of people in the Netherlands (where it is the main official language, the second one being Frisian, spoken mostly in the Northern province of Friesland), and Belgium (as one of three official languages with French and German).
A World of Languages.