THE DYLAN MORNING NEWS: MURDER MOST FOUL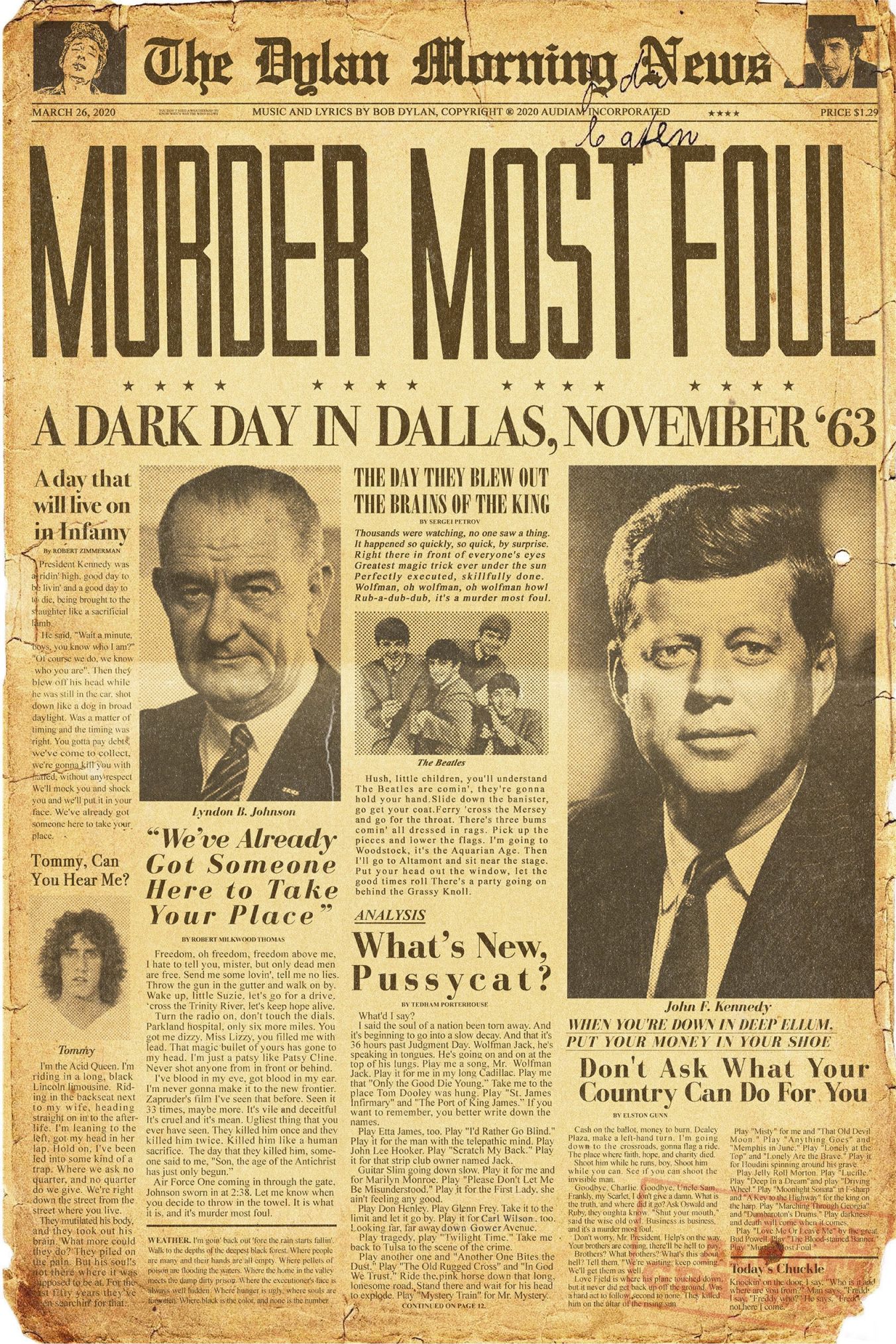 "Murder Most Foul re-imagines the new classic Bob Dylan masterpiece as the front page of the Dallas Morning News from November 23, 1963. Details abound, from the portraits of Dylan framing the paper's logo to the "weather report" quoting from "It's a Hard Rain's A-Gonna Fall" to the "Today's Chuckle" quoting from "Po' Boy." [Enlarge the picture to read them]
This is a fine art giclee print on acid free, 330gsm, 100% cotton rag paper with a bright smooth finish".
You can order it here. [0420]