Knockin' on Heaven's Door
"Knockin' on Heaven's Door" is a song written and sung by Bob Dylan, for the soundtrack of the 1973 film Pat Garrett and Billy the Kid. Released as a single, it reached No. 12 on the Billboard Hot 100 singles chart. Described by Dylan biographer Clinton Heylin as "an exercise in splendid simplicity," the song, in terms of the number of other artists who have covered it, is one of Dylan's most popular post-1960s compositions.
Members of the Western Writers of America chose it as one of the Top 100 Western songs of all time.

1973 Ram's Horn Music



1973 Ram's Horn Music. signed copy

Albert Publications, Australia and New Zealand

1973, EMI Music Publishing Ltd., London

1973, Feldman, UK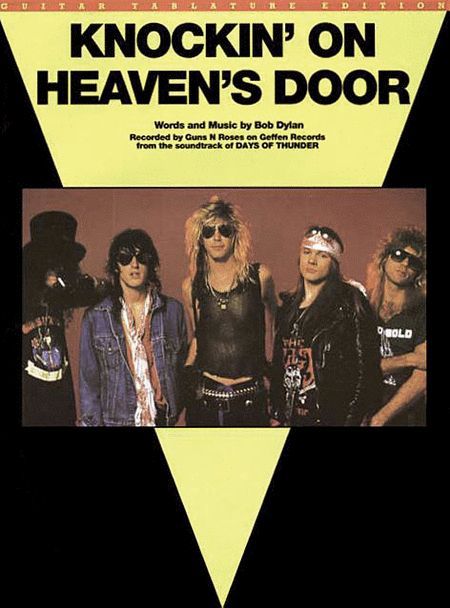 'Recorded by Guns N Roses on Geffen Records from the soundtrack of Days Of Thunder'.