Moonshiner
"The Moonshiner" is a folk song with disputed origins. It is catalogued as Roud Folk Song Index No. 4301. Some believe that the song originated in America, then later was made famous in Ireland. Others believe that it was the other way around. The Clancy Brothers stated on their recording that the song is of Irish origin, but again, this is disputed. Delia Murphy was singing it in Ireland from the late 1930s. American country music singer Tex Ritter is famous for a song of similar tune and lyrics by the title "Jack of Diamonds" from as early as 1933.
Bob Dylan recorded "Moonshiner" in 1963; this version was released on THE BOOTLEG SERIES VOL. 1-3 (RARE & UNRELEASED) 1961-1991.
Below: Holland, unofficial; part of the Exact and Accurate Transcripts Series.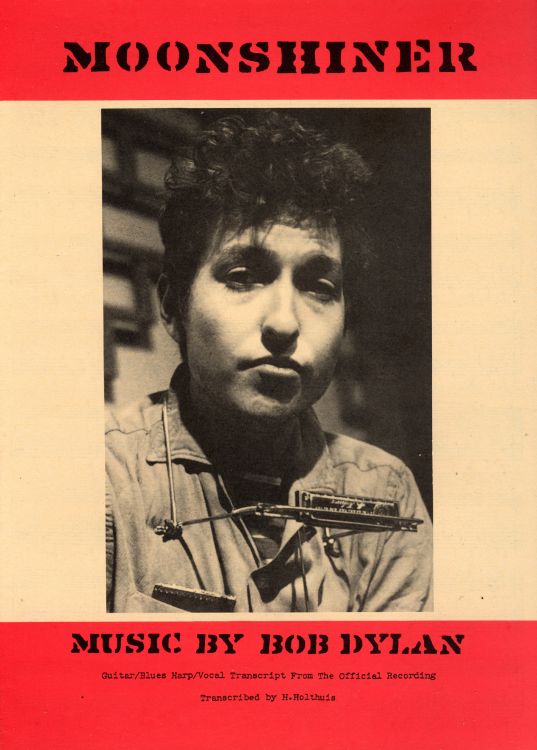 .