Tangled Up in Blue
"Tangled Up in Blue" is a song by Bob Dylan. It appeared on his album Blood on the Tracks in 1975. Released as a single, it reached #31 on the Billboard Hot 100. Rolling Stone ranked it #68 on their list of the 500 Greatest Songs of All Time.
The Telegraph has described the song as "The most dazzling lyric ever written, an abstract narrative of relationships told in an amorphous blend of first and third person, rolling past, present and future together, spilling out in tripping cadences and audacious internal rhymes, ripe with sharply turned images and observations and filled with a painfully desperate longing."
"Tangled Up in Blue" is one of five songs on Blood on the Tracks that Dylan initially recorded in New York City in September 1974 and then re-recorded in Minneapolis in December that year; the later recording became the album track and single. One of the September 1974 outtakes was released in 1991 on The Bootleg Series Volumes 1-3 (Rare & Unreleased) 1961-1991.
According to novelist Ron Rosenbaum, Bob Dylan once told him that he'd written "Tangled up in Blue", after spending a weekend immersed in Joni Mitchell's 1971 album Blue.
.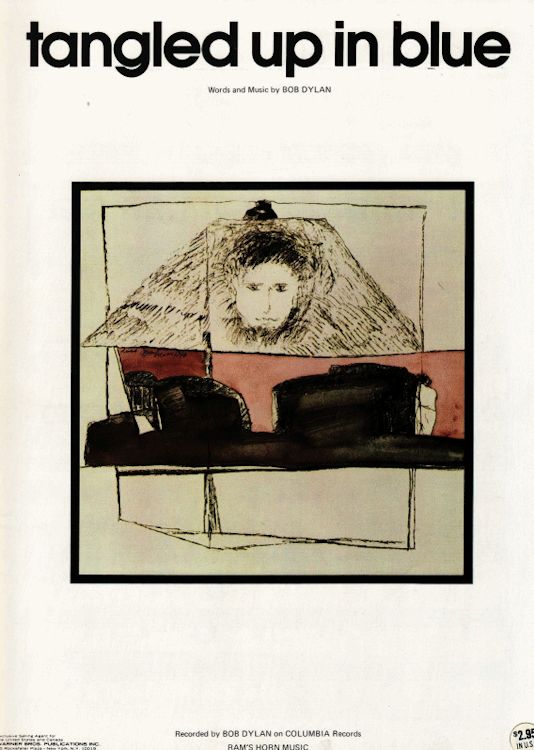 Warner Bros Ram's Horn Music