Who Killed Davey Moore
"Who Killed Davey Moore" is a topical song written in 1963 by Bob Dylan. Though the song was not commercially released on Dylan's several studio albums in the 1960s, it was popular in his repertoire for live shows during that era. Dylan's performance of the song at Carnegie Hall on October 26, 1963, would later be released on THE BOOTLEG SERIES VOL. 1-3 (RARE & UNRELEASED) 1961-1991 in 1991, and an October 1964 performance is on THE BOOTLEG SERIES VOL. 6: BOB DYLAN LIVE 1964, CONCERT AT PHILHARMONIC HALL, released in 2004.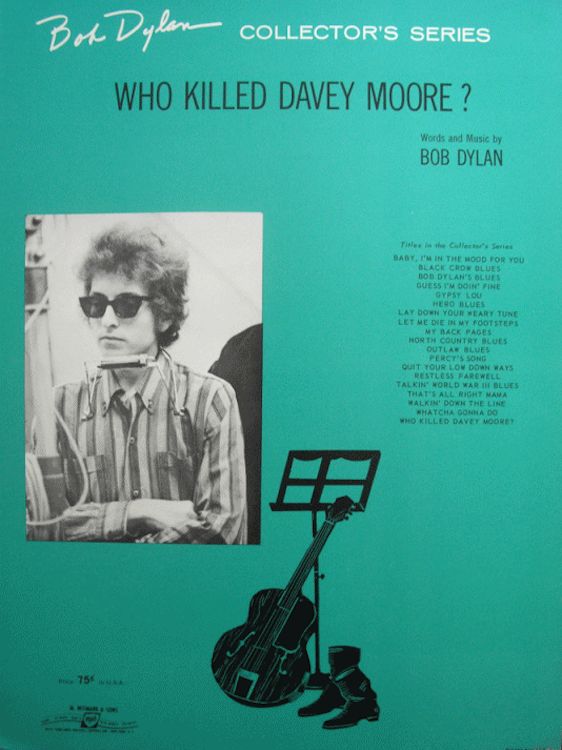 USA, M.Witmark & Sons, New York. Part of the Bob Dylan Collector's Series.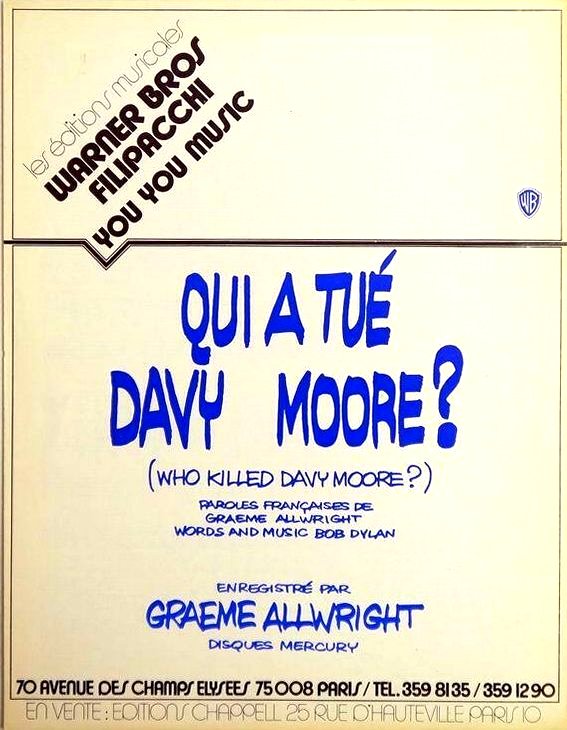 Editions Warner Bros Filipacchi For Your Music. French version by Graeme Allwright on Disques Mercury.