Walkin' Down the Line
"Walkin' Down the Line" is a song written by Bob Dylan and first recorded by him in November 1962 for Broadside magazine. Dylan recorded the song again in March 1963 for his music publisher Witmark and this version was released in 1991 on THE BOOTLEG SERIES VOL 1-3 (RARE & UNRELEASED) 1961-1991.
The lyrics recount the troubles of a hobo walking down the railroad tracks.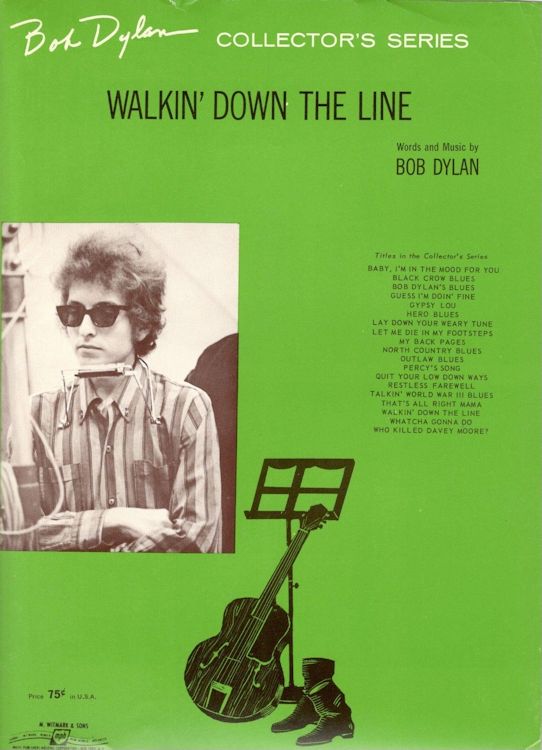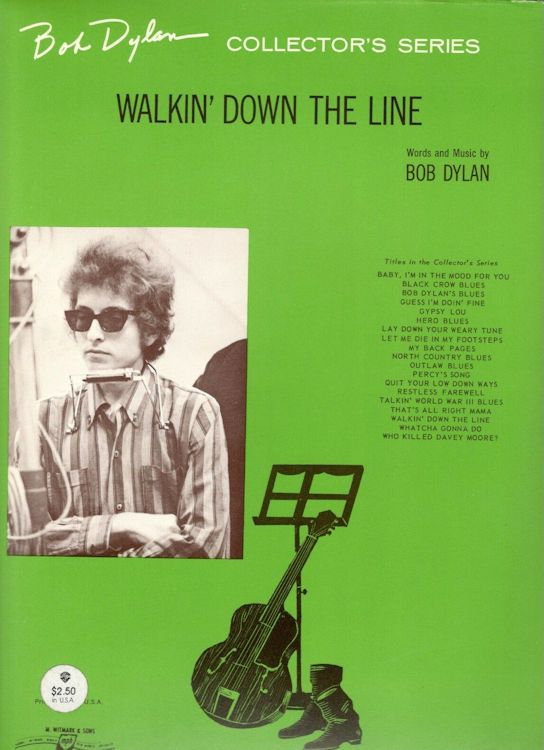 USA, M.Witmark & Sons, New York. First printing and other copy with corrected price. Part of the Bob Dylan Collector's Series.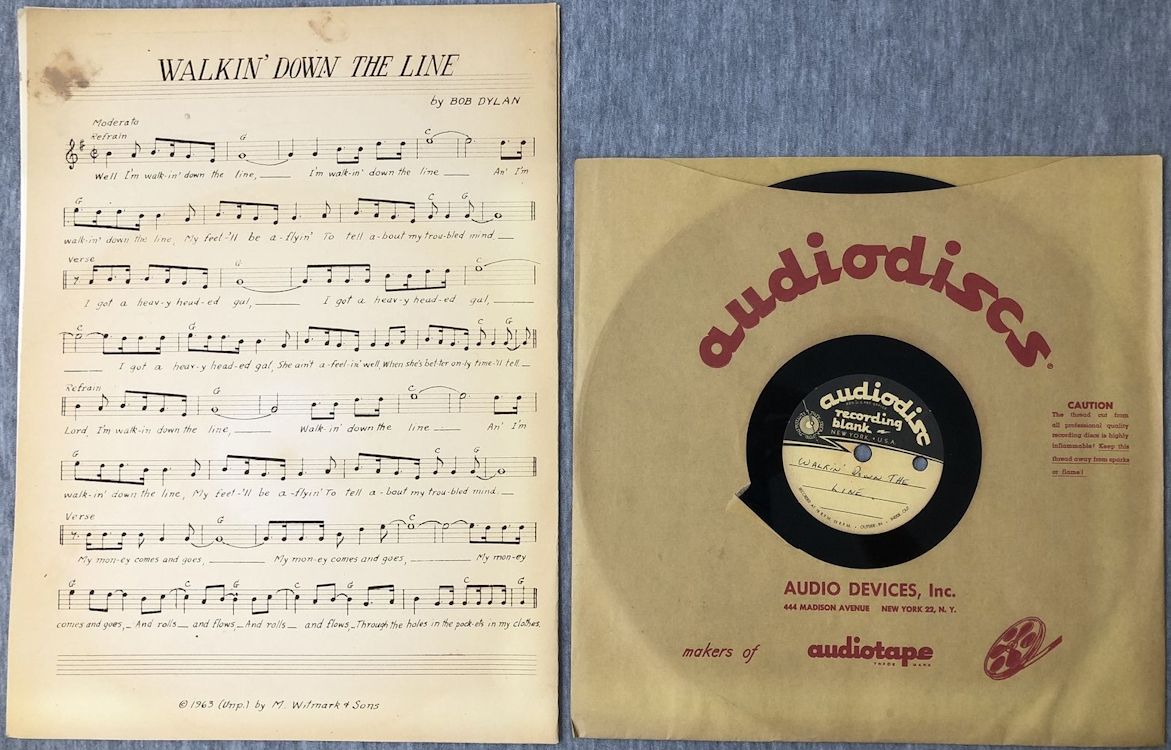 Part of the Acetates Sheets Music series.