Corrina, Corrina
"Corrine, Corrina" (sometimes "Corrina, Corrina") is a 12-bar country blues song in the AAB form. "Corrine, Corrina" was first recorded by Bo Carter (Brunswick 7080, December 1928). However, it was not copyrighted until 1932 by Armenter "Bo Carter" Chatmon and his publishers, Mitchell Parish and J. Mayo Williams. It was covered by Bob Dylan as "Corrina, Corrina" on his 1963 album THE FREEWHEELIN' BOB DYLAN.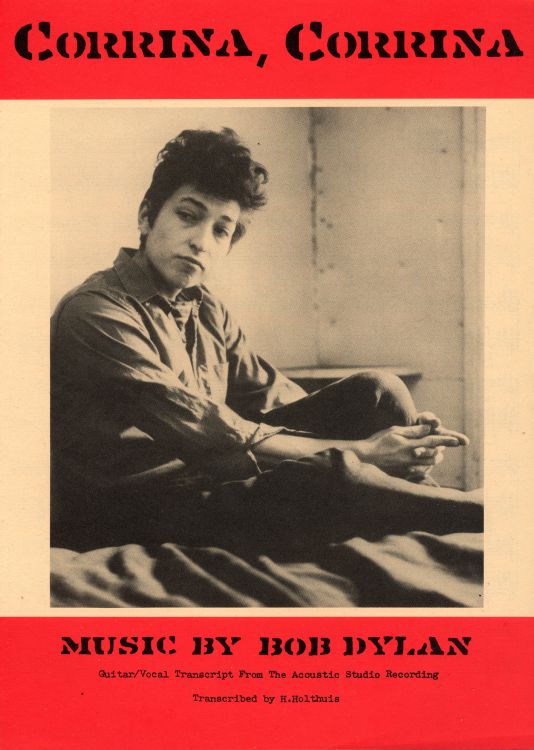 Part of the Exact and Accurate Transcripts Series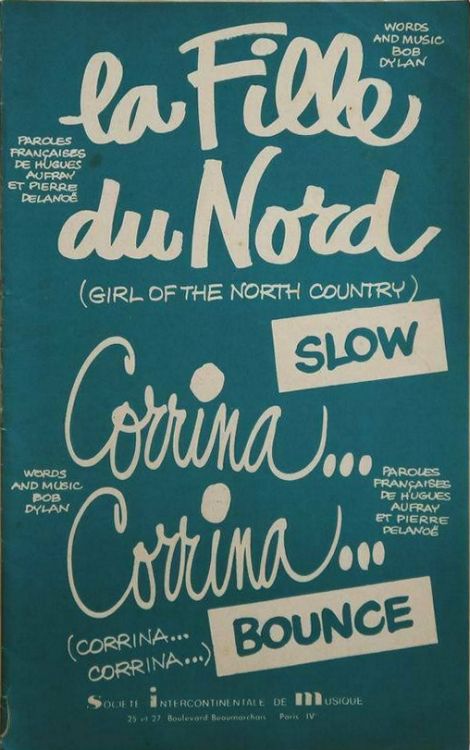 "La Fille Du Nord" and "Corrina Corrina", French lyrics by Pierre Delanoë and Hugues Aufray. Released on the LP AUFRAY CHANTE DYLAN (1965). Société Intercontinentale de Musique. For orchestra, French and English lyrics. [0920]