PAT GARRETT & BILLY THE KID
PAT GARRETT & BILLY THE KID is a 1973 American western drama film directed by Sam Peckinpah, written by Rudy Wurlitzer, and stars James Coburn, Kris Kristofferson and Bob Dylan. The film is about an aging Pat Garrett, hired as a lawman by a group of wealthy New Mexico cattle barons to bring down his old friend Billy the Kid.
Dylan composed several songs for the film's score and soundtrack album Pat Garrett & Billy the Kid, which was released the same year. It was filmed on location in Durango, Mexico, and was nominated for two BAFTA Awards for Film Music (Dylan) and Most Promising Newcomer (Kristofferson). It was also nominated for a Grammy Award for Album of Best Original Score (Dylan).
The film was noted for behind-the-scenes battles between Peckinpah and the production company Metro-Goldwyn-Mayer. Soon after completion, the film was taken away from the director and substantially re-edited, resulting in a truncated version released to theaters and largely disowned by cast and crew members. Peckinpah's preview version was released on video in 1988, leading to a re-evaluation, with many critics hailing it as a mistreated classic and one of the era's best films. It is ranked 126th on Empire magazine's list of The 500 Greatest Movies of All Time.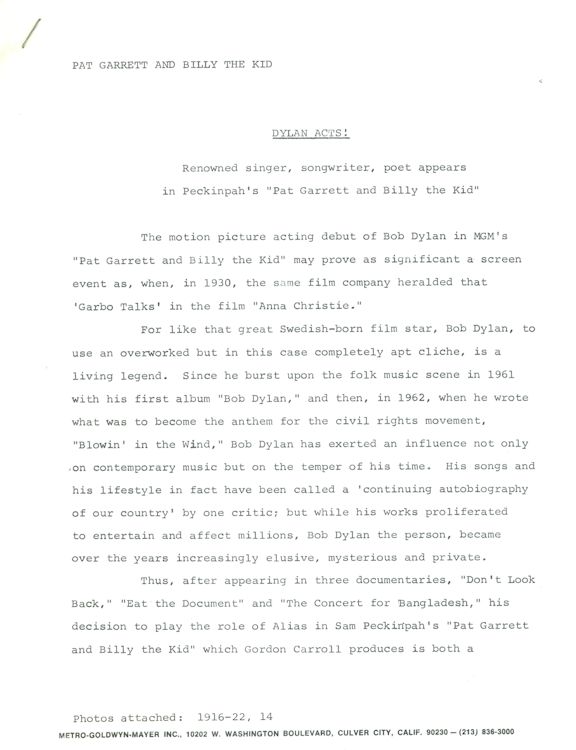 USA, the press kit includes an 8-page document called 'Dylan acts'
and the five photos below:
| | |
| --- | --- |
| Germany, Film-Programm, promotional item, 4 pages | Austria, Vienna cinema programme |
| | |
| --- | --- |
| MGM press book | Germany, Promotional "MGM 24,3 x 30,5 cm |

France, press kit



France, press kit, 20 pages in French: synopsis,
presentation of the actors and technical notes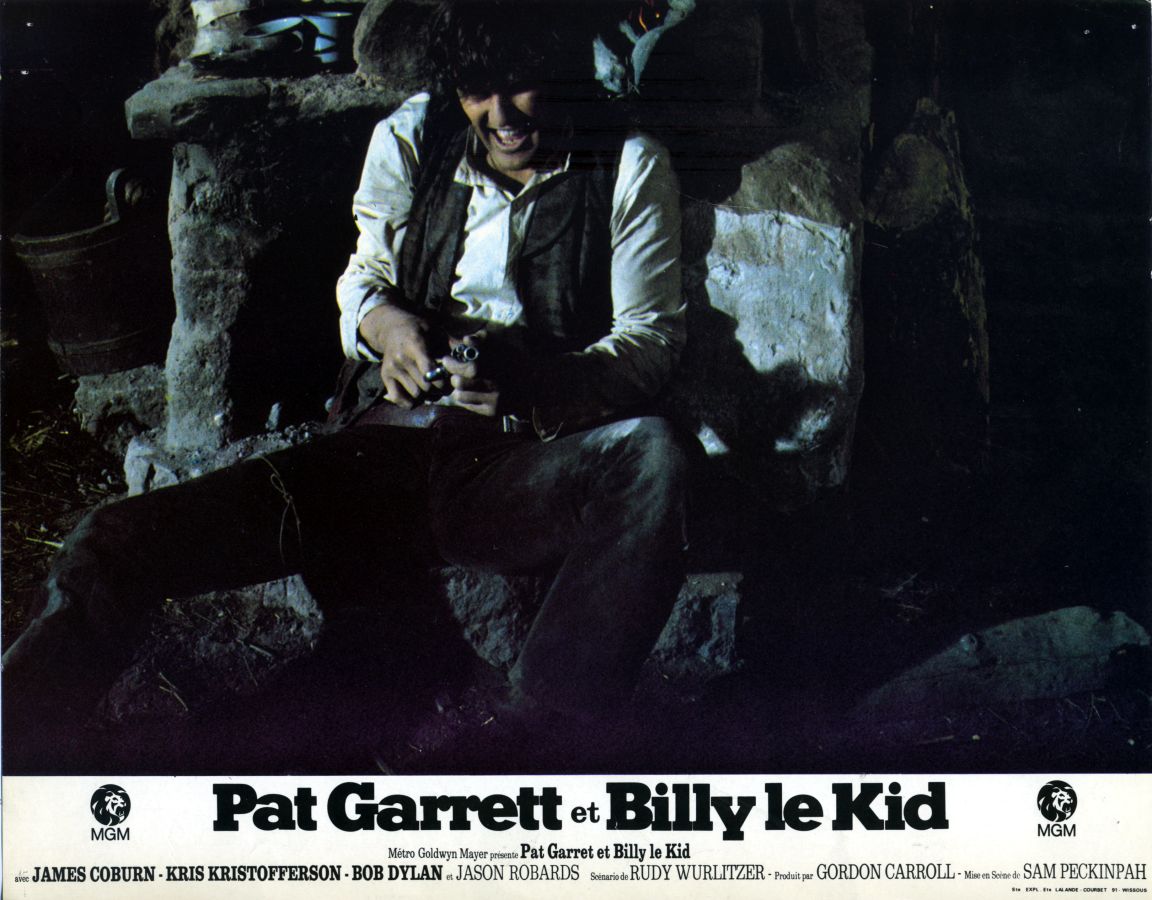 Photo included in the French Press kit
| | |
| --- | --- |
| Spain, 8 pages, guide for the Premiere | Japan, movie programme, 22 pages. |