HEARTS OF FIRE, by Richard Marquand
HEARTS OF FIRE is a 1987 American musical drama film starring Bob Dylan, Fiona Flanagan (billed only as "Fiona") and Rupert Everett. The film was essentially a vehicle for Dylan based on his success as a rock musician. It received poor reviews, a limited theatrical release and was later written off by Dylan himself...
It became available as a video in 1988 (see below).
Some concert scenes were fimed at the Colston Hall, in Bristol, UK, where fans were paid to see Bob Dylan!
Here is a briefing sheet given on 20 September 1986 to people who took part in the shooting days, explaining what will happen and how: (document found on eBay by Jürgen Wasser).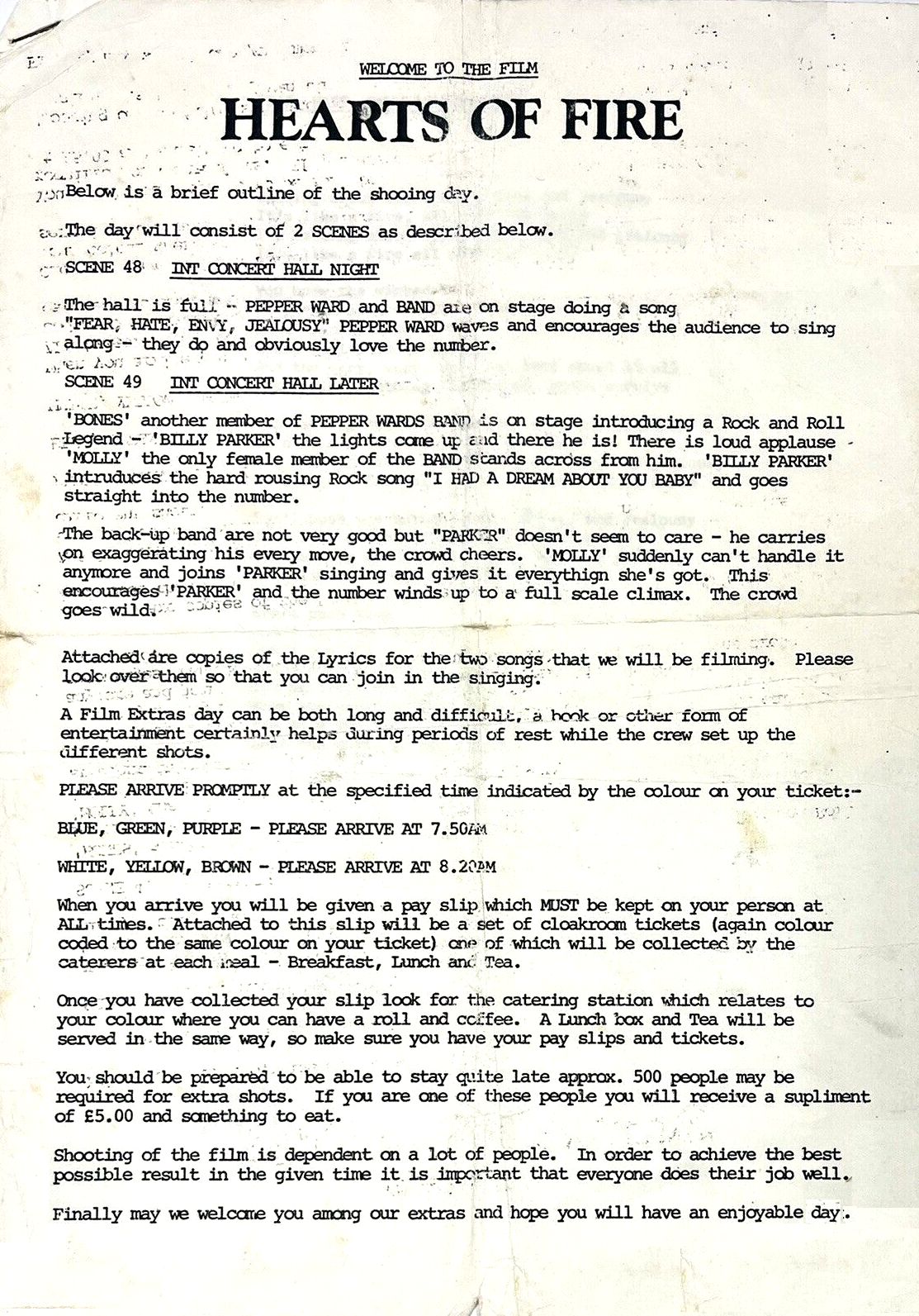 Board file



UK, Four-sided card programme promotional item, produced for the World Gala Celebrity Premiere in London, on Friday 9th October 1987. It contains cast names, credits, song titles, captions, production information (15 pages) and 7 black & white photos (25 x 19 cm). Below are the four Dylan photos. Back cover features the film synopsis. [0823]
captions
production information
| | |
| --- | --- |
| Press release for the Guild video version -1 (1988) | same -2 |
Spain, 1987 Spanish Lorimar promotional
8-page 12" x 8" cinema press book.
This unique promo book includes music credits,
actors biographies, black & white photographs,
colour picture cover with a blue tinted picture of Bob
and Spanish text throughout

Spain, flyer #1

Spain, flyer #2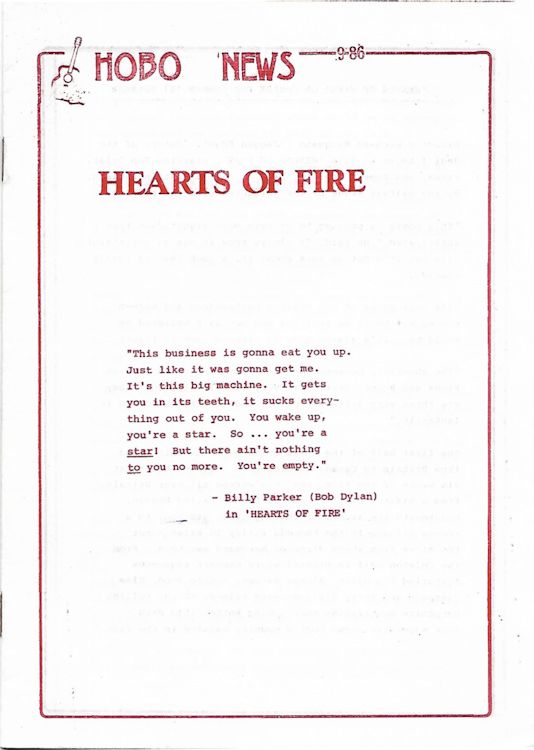 Germany, Hobo News 9-86: Hearts of fire, preliminary information, 8 pages