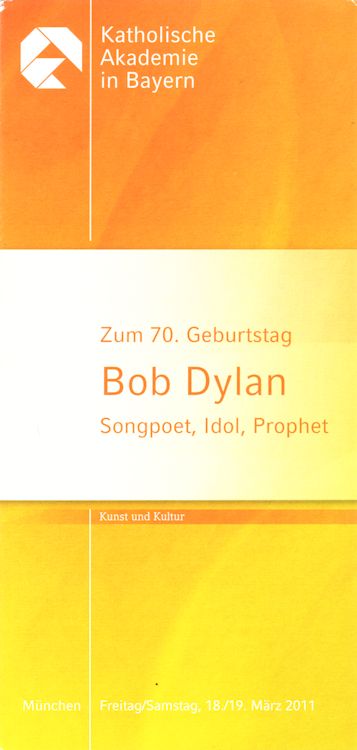 ZUM 70. GEBURTSTAG -BOB DYLAN, SONGPOET, IDOL, PROPHET: two-day event in Munich on 18 and 19 March 2011, with various speeches, film showings... celebrating and analysing Bob Dylan, organised by the Bavarian Catholic Academy.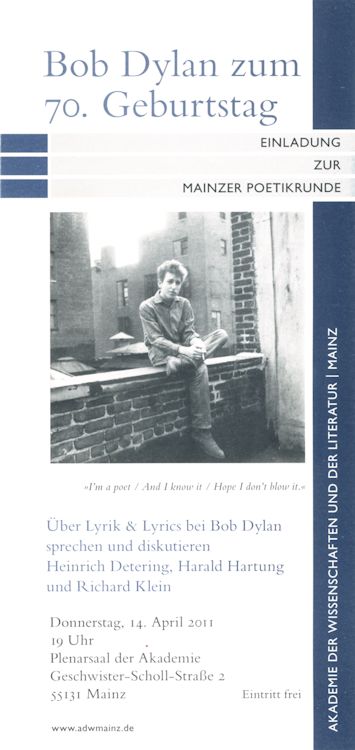 BOB DYLAN ZUM 70. GEBURTSTAG: Mainz event, 14 April 2011; speech and discussion held by three German academics and Dylan experts, took place at the Mainz Akademie Der Wissenschaften Und Der Literatur.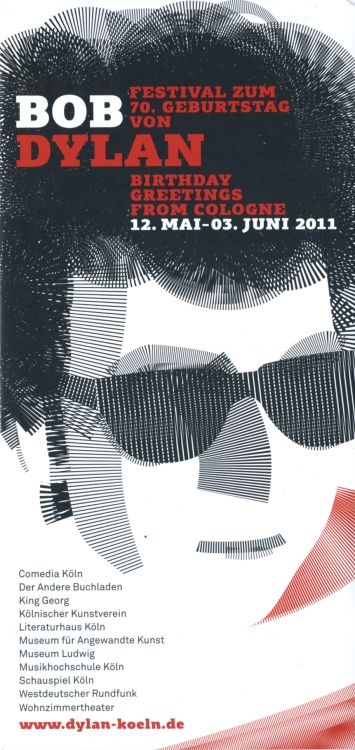 FESTIVAL ZUM 70.
GEBURTSTAG VON BOB DYLAN,
BIRTHDAY GREETINGS FROM COLOGNE took place in Cologne, from 12 May till 3 June 2011. The Cologne Festival included beside film showings several tribute concerts with students of the faculty Jazz/Pop, German bands Erdmöbel etc., talks like "When I Paint My Masterpiece" on May 25th, a painting exhibition with motifs from the Theme Time Radio Hour, lectures. There were also radio broadcasts on the German radio station WDR5.