PEIZE, Netherlands, Dylan Service in the Church
On 14 November 2021, a 'Bob Dylan special' celebration service was delivered in the small Dorpskerk (village church) in the village of Peize, near Groningen, Netherlands. It consisted of short explanations of the lyrics plus a quote from the Bible every time followed by a fitting Dylan song, performed by the minister, Piet Bolhuis, on vocals, guitar and harmonica, accompanied by a small seven-person choir. The songs were: Blowin' In The Wind, The Times They Are a-Changing, With God On Our Side, Only A Hobo, Let Me Die In My Footsteps, Death Is Not The End, Every Grain Of Sand, and Make You Feel My Love.
Click on the photo below to watch the video of the service. The songs are really quite nice and worth listening. Thank you to Kerkdienst Kerk van Peize.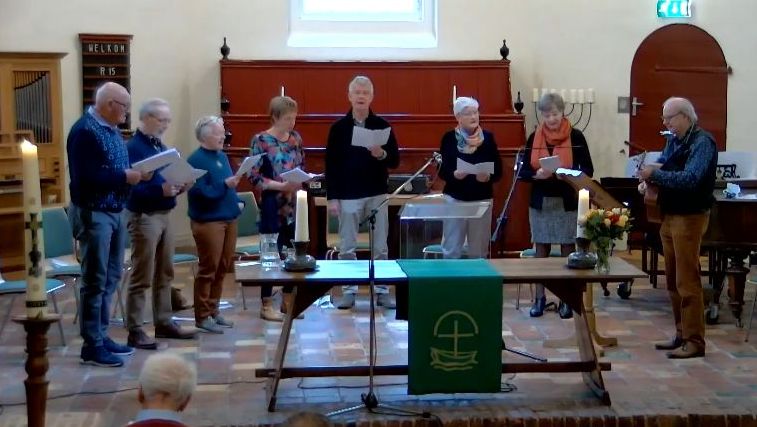 Piet Bolhuis made a special booklet (below) for that service, given to the people attending the ceremony: it contains a short biography of Bob Dylan, all the speeches, the lyrics of the songs and as an extra the translations of the lyrics into Dutch by Erik Bindervoet and Robbert-Jan Henkes. 10,5 x 30 cm, 24 pages.
Thank you to Hans Bosch for the images and information.