THE MARCH ON WASHINGTON, 28 August 1963
The March on Washington for Jobs and Freedom, also known as simply the March on Washington or The Great March on Washington, was held in Washington, D.C., on August 28, 1963. The purpose of the march was to advocate for the civil and economic rights of African Americans. At the march, final speaker Dr. Martin Luther King Jr., standing in front of the Lincoln Memorial, delivered his historic "I Have a Dream" speech in which he called for an end to racism.
The march was organized by A. Philip Randolph and Bayard Rustin, who built an alliance of civil rights, labor, and religious organizations that came together under the banner of "jobs and freedom." Estimates of the number of participants varied from 200,000 to 300,000, but the most widely cited estimate is 250,000 people.
Bob Dylan made an early, important career appearance at the event. He sang When The Ship Comes In, Blowin' In The Wind, Only A Pawn In Their Game and Keep Your Eyes On The Prize (with Joan Baez and Len Chandler).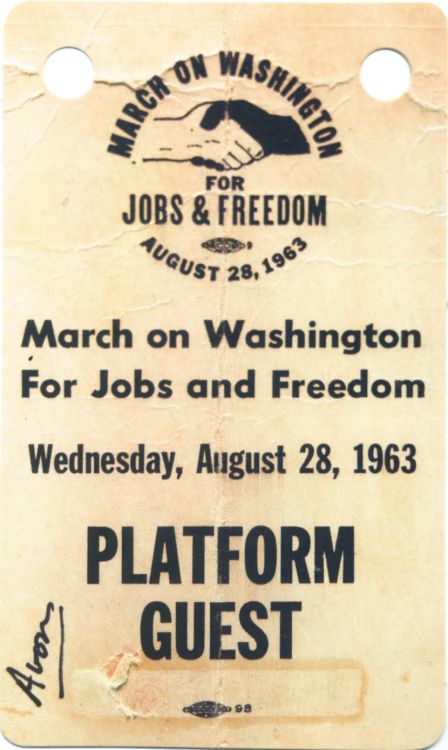 Below is the advertising handbill for the event (image Heritage Auctions, HA.com): [1023]