PROVADYA, Holland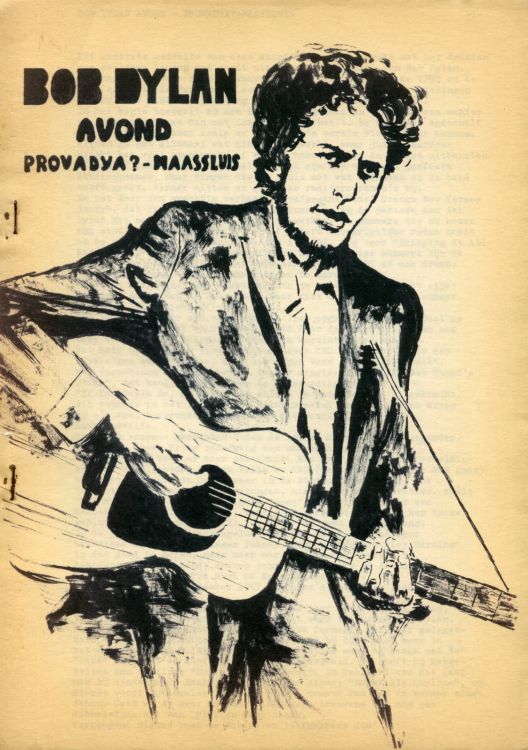 Provadya or Provadya? was a name used in the sixties and early seventies for gatherings of youth in the Netherlands. They were not always dedicated to Bob Dylan, and therefore not Dylan Conventions.
This program is for a gathering on April 12th, 1969 in Maassluis. It was orginized by Rein van der Pot and Tom Steenbergen. The booklet, a kind of program, was written by Rein van der Pot. You could visit after paying 2 guildens; approximately 100 persons came to this gathering. There were tapes played with unreleased recordings of Bob Dylans music: the Minnesota Hotel Tape, outtakes from Freewheelin', Times and Bringing It All Back Home, some songs of The Basement Tapes.
Thank you to Tom Willems for this information.